10 Classroom-Ready Computational Thinking Resources for K-12
By Dacia Jones
The need to prepare students for the future of work is now imperative. To address essential 21st-century skills in our nation's K-12 school system, educators are turning toward a new framework for problem-solving: computational thinking.
Computational thinking enables us to solve any given challenge through an analytical and methodical approach. Put simply, computational thinking teaches students to process information like a computer would. It guides students through a series of steps, similar to an algorithm, to solve open-ended problems.
While computation governs the world around us, computational thinking as a teaching and learning framework is a new concept for many educators. As part of the Ignite My Future In School initiative, I've identified 10 credible, online resources to jumpstart your lesson plans.
Some of these platforms begin at basic levels and can be utilized by beginners as young as preschool age, while others provide interactive experiences that utilize diverse computational thinking strategies suitable for middle school and high school grade levels.
Here are 10 resources to bring computational thinking to your classroom:
Computer Science Unplugged: Sorting Algorithm Activities
Computer Science Unplugged is a website full of resources that take computer science concepts out of the computer lab and into real life. This library offers lesson plans, activities and videos that will help students integrate their understanding of computer science principles with other subjects. These resources are free and do not require a login to download.
Data.gov
Data.gov is a massive database full of information collected by the United States federal government. These datasets are great resources for predictive modeling and charting trends over time. Students can explore anything from economic growth to the spread of viruses on this free website. No login is required, but it is recommended that you use a computer with spreadsheet software to take full advantage of Data.gov.
Google for Education: Exploring Computational Thinking
Google offers a robust selection of courses and lesson plans designed to help educators and students strengthen their computational thinking skills. The several short videos included in the Exploring Computational Thinking curriculum are excellent supplements to classroom activities and lessons that are based on computational thinking principles. The Computational Thinking for Educators course is an educator-facing training module that demonstrates how computational thinking can be integrated into a variety of subjects. It allows participants to go at their own pace and is free of charge.
Hopscotch: Make Games
Hopscotch is a visual programming language app suitable for K-12 students. Students have the opportunity to design, publish and play their own games in a safe, moderated environment. Students analyze the games they create through their own observations and feedback and then revisit code to design toward a solution. Hopscotch is free to download in the App Store and offers in-app purchases.
Poll Everywhere
Poll Everywhere is an interactive program that allows students to develop polls, collect data and analyze that data in real time. Collecting data is a critical step in the computational thinking process for students to identify problems and solutions. Its easy-to-use interface integrates easily with most classroom computing equipment and the smartphone application allows students to use their own devices to participate in polling exercises.
Scratch
The Lifelong Kindergarten group of MIT's Media Lab created Scratch, a coding platform geared toward younger coders. By using a drag-and-drop block style, students can create animations, games and simulations without any previous knowledge of computer programming. The free website includes curriculum guides and an online community with meetups, tips and tutorials for parents and teachers. To view completed projects, click here or view a short video promo to get started.
Thingiverse
Thingiverse is an open-source library full of blueprints for CAD and 3D printing software. This online platform makes it easy to integrate 3D modeling into your classroom as students have the option to tweak and refine existing models instead of designing from scratch. Thingiverse is free, but it does require users to create an account before using the platform.
TinkerCAD
TinkerCAD is a flexible platform for building all kinds of 3D prototypes, from interior design mockups to video game characters. Easily compatible with 3D printers, TinkerCAD makes digital drafting easier and is suitable for students from elementary school all the way through high school. TinkerCAD is free to use and students under the age of 18 must register using a family member's email address.
University of California Irvine Machine Learning Repository
The UCI Machine Learning Repository is a database full of almost 400 machine learning datasets. By looking through these databases, students can develop an understanding of how computers recognize patterns and get better at sorting data over time. Students will see the far-reaching applications of machine learning and can practice abstraction by categorizing the information in these diverse sets. The UCI Machine Learning Repository is free to use and does not require a login.
Wolfram Computational Knowledge Engine
The Wolfram Computational Knowledge Engine directly connects computational thinking with all areas of the curriculum. This special search engine shows how computational thinking can help us decompose information in order to find the best solutions to problems. Some of the search suggestions provided by the Computational Knowledge Engine include "step by step solutions" and "culture and media".
With the help of these resources, students will be deciphering problems and forming solutions in no time. By teaching students to solve problems using this technical mindset, we are preparing them for bright futures where they can combine creativity with computational thinking for ultimate innovation and success.
For more, see:
Dacia Jones is a Professional Development Specialist at Discovery Education. Follow her on twitter @dacia92.
---
Stay in-the-know with all things EdTech and innovations in learning by signing up to receive the weekly Smart Update.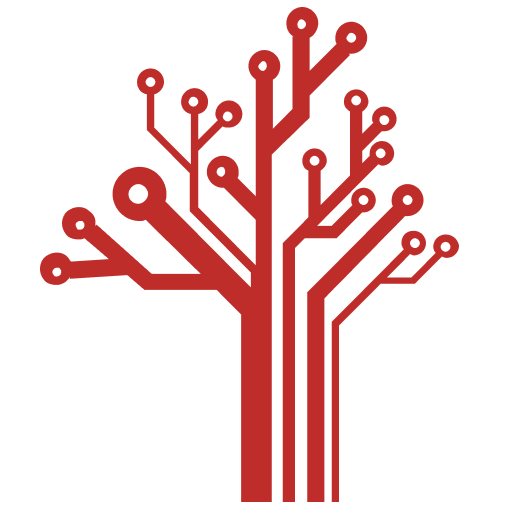 Getting Smart loves its varied and ranging staff of guest contributors. From edleaders, educators and students to business leaders, tech experts and researchers we are committed to finding diverse voices that highlight the cutting edge of learning.