3 Ways To Model Collaboration and Partnership in Schools and Classrooms
There may not be a skill that is getting more attention today than collaboration. We use the word so often that we tend to assume what it means and how it's realized. It has even been identified as the most important professional skill in the new economy (see Forbes). Because of this new-found importance, a common reason people get fired is their inability to effectively work with others (see Workopolis piece on personality).
Collaboration is a great term, but I actually prefer the word partnering. Collaboration sounds like working with others while partnering sounds like a long-term investment in a relationship that is mutually beneficial to all.
Our work environments are becoming more collaborative each day and are constantly extending to new parts of the world. The days of working in jobs as isolated cubicle inhabitants are rapidly disappearing. Companies can train people on technical skills, but really want people who come prepared to partner.
Human capital is our most precious resource. Collective thinking and working produces better ideas. Better ideas produce more innovation. More innovation produces more leadership, customers, brand approval and ultimately success. Our potential partners are all around us. They are local companies, non-profits, experts, entrepreneurs, advocates and civic leaders. They need us and we need them. It's mutually beneficial to combine our resources and collaborate for better work.
Partnering also provides all of us with opportunities to continually learn and improve. We all need mentors, especially young people. We meet our mentors and guides through projects and partnerships. We also solve problems through partnering. The more we collaborate, the more likely we are to address the global challenges – i.e. climate, food, employment, health and wellness and so much more. It's reciprocal. When we partner, we solve problems. When we work to solve problems, we create opportunities for work and learning. If we want educational experiences and lifelong learning to be both experiential and relevant, partnering is the vehicle.
Our challenge as educators is whether we walk the walk. We ask our students to collaborate, or partner, but do we truly do it ourselves? How can educators model true collaboration and partnering to our students? Here are three extended categories focused on just that:
Collegial Collaboration
In terms of modeling, this might be the most important. Our students are witnessing our collaboration, or lack thereof sometimes, each and every day on our campuses and in our classrooms. They are watching and listening to what we say through our collegial interactions. If we publicly bad mouth our administrators, colleagues, parents or students, we are demonstrating that we don't take the collaboration, or partnering, seriously. After all, our stakeholders and colleagues are our partners in education. We need to show them the respect they deserve as team members. So, we need to show our students that we value the ideas, opinions and contributions of those we work alongside in every way. Here are some ways we can do that:
Teachers could trade classes for an hour, a day or even longer.

Gotta start somewhere right?  We can trade with grade level or subject area job-alike to start but then expand from there. We ask students to work with different students all the time. It's our turn as well.

Co-Teach a lesson, a project or course

. Naturally, this could be any lesson in any course with any teachers. This doesn't have to be reserved for established teams or linked courses. Any two or more teachers could decide to plan and implement a cross-curricular learning experience for their collective students.

Teach Collaboration.

  If this is the most desired skill, then we need to explicitly teach it. We need to teach and model for our students how effective teams work and how our collective work can improve through teaming. We can assess it, score it and give feedback on it using collaboration rubrics (see Buck Institute Sample Collaboration Rubric). Don't just say we're doing a group or team project, but rather work on designing effective teams based on skills and interests. Then also create reflective opportunities for students to get feedback from large groups of diverse students.

Organize schoolwide projects and challenges.

Designing discrete opportunities with a real, public product

 

can clearly demonstrate the power of partnering between students, staff and community. For example, New Tech High School Napa Principal Riley Johnson kicks off each school year in order to get students and staff collaborating immediately.

Give students chances to reflect

. One of the best ways to engrain social-emotional skills like collaboration is through consistent and focused reflection. Point out to students WHY you're trading classrooms for the day or co-teaching. Give them a chance to discuss what went well and what didn't, or ask them to write personal reflections on what they think you, as a teacher, did or didn't do well.
Community Collaboration
Most graduate profiles these days place value on students being connected with their communities in order to produce active citizens who are engaged in their neighborhoods and local needs. We also like the idea of the impact of service and volunteer education where students learn and experience empathy for others. And, as we look more towards our students being engaged in real-world challenges and relevant academic work, we know that our local communities are rich with potential projects. Here are just a few ideas to consider when trying to model community partner building:
Stakeholder Roles

: Do we invite community members to serve on committees, boards and school initiatives? We should. At my last high school (Minarets High School), every teacher hired was interviewed by students, parents and community members. Let's make sure all of our decision-making bodies have bodies outside of education.

Advisory Boards 2.0:

 Career and Technical Education (CTE) has long required teachers and programs to have Professional Industry Partners. But this practice could be replicated through all classrooms. Our communities are ripe with experts, professionals, practitioners and leaders in all fields and disciplines, and many are eager to pass on their knowledge or develop talent pipelines. With a little effort, we can make them a regular part of our programs. They will make us better and be our students' mentor networks as well.

Service Learning:

 Almost every community has dozens, if not hundreds, of non-profit organizations ready and waiting for invites from educators to partner with students. Through service learning, students can do real work (writing, speaking, researching, designing, and management) while gaining valuable lifelong partners and mentors (see Senior Legacy Experiences or C.A.S. programs). Think about the student response to the recent school shooting in Florida–they are changing the game. That's what students can do when engaged and empowered in real work. Don't know where to start? Check out these resources: Real World Scholars, Do Something.Org, Generation On, WE, Community Toolbox and Sign Up Genius.
Digital Collaboration
The majority of our future collaboration will be digital. Indeed, many of our students will work with people all over the world that they may never meet. Google has already revolutionized how many of our teachers and students are working on a daily basis. Here are some thoughts on how we can model digital partnerships to our students:
Personal/Professional Learning Network (PLN):

Educators who are on Twitter and other social media focused on connecting and collaborating with other educators understand the value of developing their PLNs but if you're not, you should know that PLNs are a great avenue to develop your practice. They are also a great place to share work, follow hashtags and collaborate with other educators. But more importantly than simply developing a PLN, we can show our students how it works. Educators need to share this form of collaboration with their students. Our students are entering a global and digital economy that will demand they know how to devise and maximize their various professional and personal learning networks.

Social Media:

Speaking of social media (an often taboo term with far too many educators), let's reverse that type of thinking. Our students desperately need to be shown that they can (and need to be taught how to) use these tools to learn, better the world and ultimately partner with others. Too many schools and educators are still viewing social media as a disruptive evil versus the new literacy that it is.

Connect with students on social media?

 I say yes. Show them how to be appropriate, professional and responsible. I know many educators that are effectively using social media to get and give feedback, advance work and understand student voice. If we are afraid of this, we need to get over it.

Writing the Right:

Our students are expected to write, and rightly so. They are also expected to digitally publish and share their work (although many classrooms are, unfortunately, not quite there yet). This is another great opportunity to model 21st-century skills. As a teacher, it's worth looking for ways to show students that sharing their writing can inspire others, and help in the practice of reflective thinking and getting feedback from others. You can even write collaboratively with a colleague on a blog, a feature story or a book. Great resources for educators to start blogging are WordPress, Blogger, and Weebly.
As educators, let's commit to walking the walk and carrying a large collaboration (partnering) stick. We all have the tools, and we need to be the mentors, leaders and partners our students deserve when it comes to learning what collaboration looks like, and how valuable it can be.
For more, see:
---
Stay in-the-know with all things EdTech and innovations in learning by signing up to receive the weekly Smart Update. This post includes mentions of a Getting Smart partner. For a full list of partners, affiliate organizations and all other disclosures, please see our Partner page.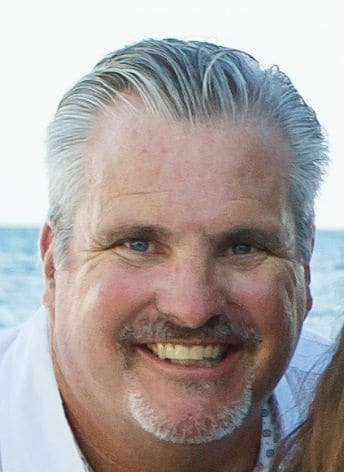 Michael Niehoff is a Getting Smart Columnist. He is a teacher, leader, blogger, and student advocate.