How to Create & Cultivate a PBL Culture
Do our school districts, school sites and classrooms have everything they need to be successful project-based environments? It seems we have the right standards, the new technology, the higher expectations, the community partners, the demands of the global economy and a collective call to action. With that impressive list, what could be missing that is still preventing wholesale PBL implementation? The simple yet seemingly evasive answer is culture. In order for teachers to serve as facilitators of learning while students own and lead their learning, a different type of learning environment is required. And that's made possible by a discreetly different culture than is traditionally found.
Businesses began acknowledging the virtues of culture years ago. Companies as diverse as Google, Chevron, Starbucks, SolarCity, Zappos and Netflix are being heralded today as places that have created an employee-based culture where people not only want to work, but also where innovation and creativity are fostered.
By contrast, education has been slow to identify culture as an integral element, and even slower to make it a priority in teacher and school development. In teacher education programs, we teach classroom management. This usually refers to maintaining order and keeping students quiet. Creating a class culture is a very different mindset that is focused on the needs, desires, skills, talents and interests of the primary customer – the students.
Even in PBL professional development, culture development is often underserved. However, if you ask almost any project-based learning practitioner, they will tell you that creating the proper PBL culture is not only the most important part of the process, but ultimately the most difficult. They will say that without it, students and their work will not be optimized or maximized. With that in mind, what can teachers and leaders do to produce and foster a project-based learning culture? Here are a few ways to embed culture as part of any PBL implementation.
Make Culture Commitments
Naturally, if something is important, it has to be prioritized, focused upon and publicly committed to continuously. Classrooms, school and districts need to have an easily identifiable culture brand. It needs to be an elevator speech, but it needs to be one that is presented, promoted and tested daily. If we want to have real student voice and choice, as an example, we need to publicly commit to this as both a pedagogical and practical cultural practice that is embedded in our instruction, curriculum, school policies, school procedures, school governance and more. Mission and vision statements are fine, but I would suggest that it is better to make specific promises about what type of culture we are creating, fostering and protecting. At my last high school, we made a concerted effort to put culture at the top and work to keep it there.
Ask The Students First, Last & Always
In order to produce and foster student voice and choice, we need to create a practice of always asking our students what they think and what they would prefer if given the option. Of course, this begins with project design itself, and giving them choices on what type of product to deliver, what focus area to pursue, and what collaborators they would like to partner with. We need to ask our students about their learning experiences regularly and have it built into the instructional design. Having our students reflect on their learning is crucial to both student development and professional development for teachers. If we want higher levels of learning, critical thinking and skills, we're going to all need to learn to get regular feedback from the most important player in education – the student. And if you want to solve any school-wide challenge, problem or issue, remember that students always have good ideas and these can often become projects themselves.
From Kickoffs to Finales
How we start and end things says a lot about who we are. Projects in a healthy PBL culture typically have entry events or launches where we do something significant (field work, guest speaker, simulation, activity, etc.) in order to engage our students in the pursuit of relevant, public work on real-world challenges. If we're not excited and they're not excited from the beginning, it will be tough to make it through the project design and implementation process. Many schools have realized that the beginning of school is not a place to just start academic work, but rather to establish a mindset focused on culture building. We need to get students excited, connected and engaged and then optimize our culture to keep them that way. One approach that was created at my previous school with my colleague Jon Corippo was what we called a "Smart Start". Our entire first week of school was dedicated to culture building to prepare for academic work. At week's end, we had collaboration, relationships, reduced affective filter, connections, public and professional work and true community. But beyond how we start, how do we conclude projects in a PBL culture? These should not only be opportunities for showcasing and exhibiting our best work to the public, but also an opportunity to reflect and celebrate. This can take on many shapes and forms, but could include awards, food, recognition, peer appreciation and more.
Yes Man
One of my favorite educators and public speakers, Mike Smith, had a keynote intro that always read, "If it's not illegal or immoral why not give it a try?" This has guided me through many project experiences with students.  My first principal told me that her job was to always find a way to say "yes" to me whenever possible. Remember, that we are both trained and ingrained to say no much easier than yes. For site leaders, we need to say "yes" whenever possible to our teachers and staff regarding any idea they have. For teachers, this needs to extend to their students. We may have to say no sometimes, but we should work tirelessly to say "yes." This mindset will contribute to creating and cultivating a PBL culture where all stakeholders will be more likely to innovate, take risks, initiate ideas, extend their work and take their work public.
Failure Can Be Fabulous
We are hearing this a great deal lately. Celebrating and dissecting our failure is essential to the PBL process, as well as the culture. Unless we eliminate the fear of failure and learn how to truly embrace it as part of the real world inquiry and problem-solving process, we will not be challenging our students to take risks, aim higher and deeper, and push for bigger and better. Students have been trained to look at failure – because of grades, scores, GPA's – as disappointment and lack of success. But in the world of innovation and ideation, we can help them realize that it's a natural part of the project process, enabling higher level learning and ultimately new levels of success. But we have to walk the walk on this and model our own ability to not fear failure while pushing ourselves to go above and beyond.
Make Every Student Famous
One of my former colleagues always said our job was to be the "maker of kings." In other words, we need to make each of our students a respected expert at something. How can we create environments that maximize our students' individual and personal strengths and talents, while also promoting them? Here are just a few ideas:
Students have the opportunity to serve in many roles and leadership positions focused on their unique skill sets.
Create your own rewards and recognition practices and systems where high quality work, effort and attitude are appreciated publicly.
Make sure each student has a digital platform to showcase and share their best work and projects (website, blog, YouTube/Vimeo Channel, etc.)
Take students to any public setting you can where they can utilize, practice and promote their skills and applications.
Consider things like digital badging and other practices that encourage students to set goals and master professional skills and applications.
Text them, message them, email them and meet with them about their best work. And get others to do the same.
Transitioning to a more project-based pedagogy can be challenging and overwhelming for all of us. But remember that – beyond the curriculum, instruction, resources and everything else – dedicating discrete time and energy to developing a culture that fosters a productive PBL environment will help you not only survive, but truly thrive.
For more, see:
---
Stay in-the-know with all things EdTech and innovations in learning by signing up to receive the weekly Smart Update.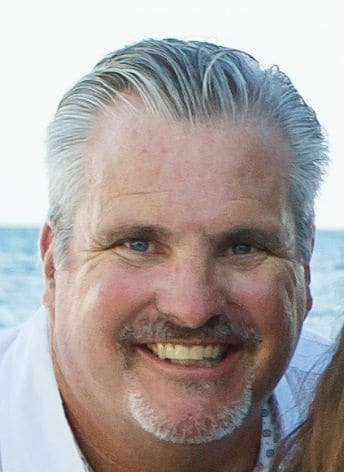 Michael Niehoff is a Getting Smart Columnist. He is a teacher, leader, blogger, and student advocate.