An Assessment for Change: "Is It Best for Kids?"
This morning, I had the opportunity to walk my first grader to school. As it is a new year and there is new leadership in place, I anticipated a certain amount of change. As we approached, I quickly surveyed the student gathering space with an internal checklist of all of the things my boys love about their school. Smiles on staff faces? Check. Kids running around and struggling to stand in line? Check. Music being played as they enter the school? WHAT? Where is the music?
The "DJ" is a staff member that high fives students and knows names of students that traditionally manage to navigate school under the radar. He is, with rotations of other staff members, the one consistency in morning drop-off (rain or shine), and kids (especially mine) have come to the conclusion that he is how they start their day. We sauntered over towards him to softly inquire about the lack of "tunes," and he shared that he was working on it–that they are trying some new things this year in terms of drop-off and pick-up. He was appreciative of our recognition of his presence in the morning.
As I chatted with him further, I learned that this experiment was in support of his position on the importance of whole child development and social emotional growth. We discussed his vision to create opportunities for kids, and as I returned home, I continued to reflect on the passion that he articulated around doing what is best for each and every student.
Over the last couple of decades, some of the most engaging conversations I have been a part of were centered on change. Intertwined into these conversations, typically, is a mild debate centered on the differences between innovation or improvement. This topic most recently came to light for me through a series of informal conversations and prompted additional reflection as I continued to define the 2 terms, and, more importantly, recognize their relationship to change.
Change theory has always fascinated me. I have never debated the need, nor been naive in recognizing that it is can be personal, difficult and in many situations, necessary for growth as an individual or an organization. Through extensive reflection, I have also experienced it in many different ways. I have experienced changes that were done "to me," "for me" and "with me" and it wasn't until I was provided with an opportunity to lead change, that I fully understood that it was and should never have been about me. Whether pursuing innovations in learning or improving current systems within your organization, it is impossible to grow without some degree of change. As our students continue to travel through their educational journeys, the one certainty that we will forever face revolves around our ability to change.
While there are countless authors, scientists, theorists and researchers who have dedicated their lives to the study of change, my "go to" authority has been Dr. John Kotter. Dr. Kotter,  Harvard Business School Professor and co-founder of Kotter International, is a best-selling author of countless books on the topic, who delivers theory to action in a palatable way that guides the application of his theories in organizations large and small. My first introduction was in 2006, when I read The Heart of Change, in which Dr. Kotter and coauthor Dan Cohen unveil their eight step change process. While I enjoyed it and found it to be incredibly intentional with its insights, I was not at a point to fully comprehend the magnitude of the work. Fast forward to 2009, and I found myself drawn to the theory again, this time through Our Iceberg is Melting, and then through a reading and re-reading of a sense of urgency.  While I have utilized his Eight Steps in many applications, step one, "Establishing a Sense of Urgency," has become a foundation for many aspects of my work around design for both innovation and improvement.
As a society, we are quick to find voice in expressing concerns around change, but in some cases, even quicker to not process all factors or the motivation behind the change. Our sense of urgency can be false, and requires a desire to understand and more importantly be supported in understanding the why. As leaders of change at any level, we must do six things to support momentum towards change implementation. With full disclosure and support of our upcoming #failforward series, here are six lessons I have learned through difficult, messy and at times painful opportunities to deliver of change.
1) Acknowledge that change can be personal.
We want the best for kids. We want them to grow as humans and want to celebrate that growth. If we believe that anything is standing in the way of this growth, change can very quickly become personal.
2) Establish and assess urgency.
Establish the WHY of change. Are we changing for the sake of change? Focus on the motivators for change and ask yourself "is it best for kids?".
3) Solicit partners in designing change.
Find variety in the stakeholders that will be impacted by the change, for "good" and for "bad." Provide them with ownership and voice in the process. Their insights will support longevity and validity in addition to accelerating implementation.
4) Communicate the why behind the change.
Be intentional in translating the WHY for a variety of audiences. Embrace an empathetic mindset and walk through the shoes of the community you serve. Personalize the opportunity to increase understanding and buy in.
5) Solicit partners to deliver.
As the leader of this change movement, empower the individuals that are supporting the change to deliver the "why," the "how" and the "what." Use the opportunity to prepare individuals for future change and the importance of innovation and improvement in serving students.
6) Acknowledge that change can be personal.
This is not a typo. Once the change has been implemented, there will be individuals that cannot support the shift. This is not permission to give up on supporting them with change, it is simply permission to acknowledge that it can be personal and that you understand.
"True urgency is driven by a deep determination to win, not an anxiety about losing. With an attitude of true urgency, you try to accomplish something important each day, never leaving yourself with a heart-attack-producing task of running one thousand miles in the last week of the race.." Dr. John Kotter, a sense of urgency
Change is not easy and at Getting Smart, we are always excited to partner in supporting individuals who are trying to innovate and improve opportunities for students. Feel confident in contacting [email protected] or any member of our team if you would like support in navigating change.
For more, see:
---
Stay in-the-know with all things EdTech and innovations in learning by signing up to receive the weekly Smart Update.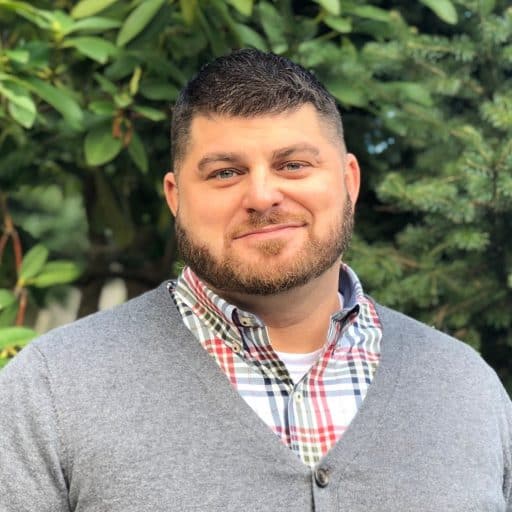 Adam is a learning design consultant. He focuses on capacity building and is known for his work in coaching, learning design and leadership development.