9 Awesome Apps for Math Practice
 By Juned Ghanchi
Mobile apps are becoming increasingly helpful tools for students and teachers, providing educational value to students of all grades and ages. One of the subject areas that has benefitted most from this proliferation is math. But how can you pick one from the seemingly endless sea of math-oriented apps? To help wade through the options, here are 9 great choices.
This is a great app for students to practice and get skilled in basic math. The app, as the name suggests, comes with an interface offering a chalkboard to go with the math practice.
It helps kids to learn all the basic math facts corresponding to addition, subtraction, multiplication and division in a quickly-engaging manner. It generates math practice in two different modes: answer mode and flashcard mode. While the first one allows entering answers and getting feedback, the second one allows verbal answering. The app started as free and is now priced at $0.99 in the App Store.
Do you want an absolutely free math app with a robust interface and easy-to-maneuver practicing methods for kids? Well, Sushi Monster has a playful interface and characters to help kids expand their math skills and knowledge.
The app offers 12 different levels of play including 7 levels for addition and 5 different levels for multiplication. Plates of sushi with their respective numbers are placed by a chef on the counter. The player makes the right combination of the numbers on the plates, and tries to achieve a target number which is carried by a sushi monster. In case the combination of the numbers is right, the sushi is gobbled up by the monster. Each round, consisting of 14 target numbers, creates an engaging way to deal with numbers.
3. Moose Math
Do you want your child to learn addition, counting, subtraction, geometry and sorting in a funny and engaging way? Moose Math can just be the one you are looking for. Almost every basic mathematical problem is touched by the app in a fun way that quickly engages the learner.
It is basically a game app made of funny characters, referred to as the Dust Funnies. These characters, at various stages, will help kids master the various types of math problems. When you come out victorious at one stage, another opens with a different set of problems.
This is the kind of app that can help kids develop their problem solving and algebra skills with different levels of difficulties. It offers a very intuitive interface that makes it easier to use, with different levels appropriate for the learner's skill.
The app, which maintains a pedagogical structure along with an amusing interface, can be ideal for teachers as well. The app comes with two versions, one for ages 5-8 and the other for 12+ ages.
5. Reflex
Among all the math fluency apps listed here, Reflex stands out with a research-based system of learning math for students ages 2-8.
It offers an adaptive learning environment creating scopes of learning math for students with different ability levels. It is thoroughly intuitive to offer learners problems in line with their skill levels.
This is another awesome app with an intuitive, user-friendly interface that works more as a tool to do complex calculations. This app can be a best friend to students looking to master calculations, but it is less useful for teaching math.
This simple app is pretty impressive with a wide range of tools for diverse mathematical actions. With the same app, you get a scientific and graphing calculator, unit converter, statistics tool, and a good reference for all required formulas, constants and other important information.
If you want an app that provides a very easy way to learn and practice math, this one is it. It offers a very easy-to-understand user interface with everything clearly explained and accessible. The app also comes with a very user-friendly in-app support for the learners.
Operation Math is unique because it creates an engaging game-like interface with 105 timed missions allowing kids to learn and practice all mathematical actions including addition, subtraction, division and multiplication. Ideally targeted for ages 9-11, it offers a fun-filled way of engaging with numbers and calculations. Priced at $2.99 for iOS and $1.99 for Android, it is worth buying to pace up the mathematical abilities of your child.
8. Number Rack
Number Rack is another beautiful app to help kids learn to use numbers and master them in a visual way. Offering moveable, colored beads, the app encourages learners to group and sort and, in the process, learn addition and subtraction.
It is an engaging math app ideal for kids at the elementary level. It offers learning modules for different skill levels and comes packed with text tools for writing equations.
This is an incredibly fun math fluency iOS app that uses storytelling to help young learners develop math skills over time. Using a very interactive user interface, it offers three different levels for playing with numbers to help kids learning addition, subtraction, multiplication and division.
Besides building basic math skills, the app also helps with addition equations, subtraction equations, multiplication equations, two-step equations and some other relatively advanced math facts. The app, built with a pirate theme, even has fun background music and cannonballs firing!
These apps can be great, fun ways to help your kids learn math. Think I missed any in this list? Add them in the comments section below!
For more helpful math resources, see:
Juned Ghanchi is CEO at IndianAppDevelopers.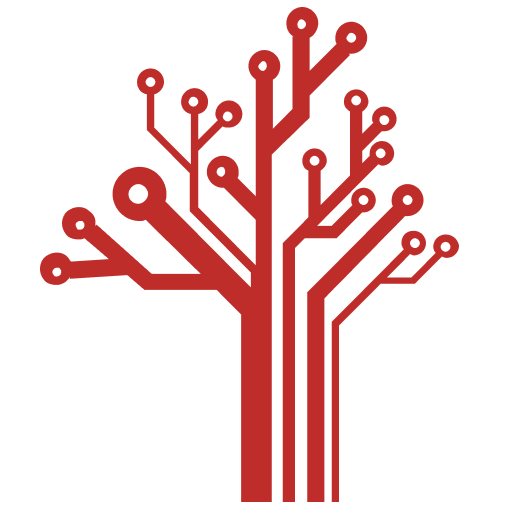 Getting Smart loves its varied and ranging staff of guest contributors. From edleaders, educators and students to business leaders, tech experts and researchers we are committed to finding diverse voices that highlight the cutting edge of learning.