The Role of the Teacher in High Quality PBL
By Michelle Berkeley
How exactly is an effective project based learning (PBL) teacher different from a non-PBL teacher? How is the practice and approach to teaching shifted? What does a PBL teacher need to do to support the PBL environment? And conversely, how can the PBL environment support the teacher?
When we collected input on ways PBL is implemented effectively and areas where PBL could be improved, many ed leaders honed in on the role of the teacher as a most pivotal point in the success of a PBL classroom. For PBL to be successful, there must be a shift in the definition and expectations of the teacher, and acceptance of breaking from the traditional "teacher and students" model.
What are some of the ways the PBL teacher must break from the traditional teacher role?
Teachers must:
Be able to provide support, empathy and inspiration

Facilitate thinking, growth and engagement

Generate classroom activities based off of understanding students

Feel safe to experiment and free from strict time constraints
In PBL, teachers are part of the student journey of learning on multiple levels. Teachers must find balance as they are constantly engaging with students, peer teachers and educational opportunities in the PBL process. Here are some thoughts from our surveyed EdLeaders on three key areas of investment in the development of a PBL teacher: qualities and skills, training and collaboration, and professional development.
PBL Teacher Qualities & Skills
"PBL involves changing teaching practice where teachers let go and encourage learners voice and choice. Right now the system encourages compliance, bell schedules, teaching to the test, etc. To go really deep, find problems and challenge ideas, learners need support and the time to involve empathy around real problems, collaborate, brainstorm, question, test their ideas and share. This shakes up the system as it is and it is about time we do that."
– Barbara Bray, Creative Learning Strategist, Rethinking Learning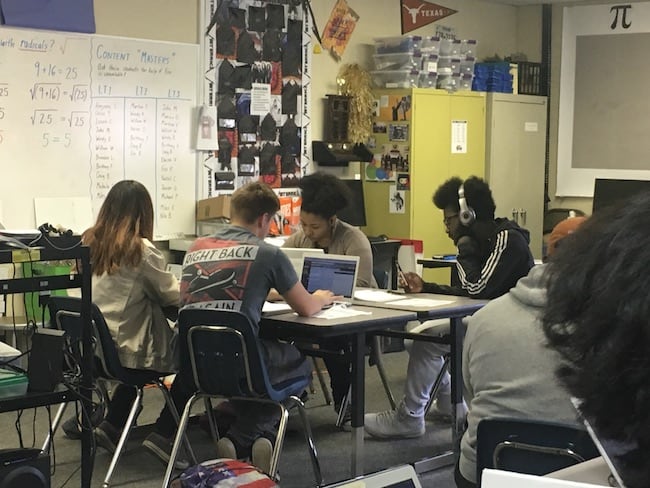 "The role of the teacher [needs to improve]. I am a firm believer that technology will never supplant teachers. I hold this conviction because I also believe a teacher standing in front of a group of students should not be those students' first contact with content or skills. An adept educator can collate sources, facilitate thinking, & inspire students to impact the world with their learning. Not, delivering content or grading. High-quality PBL leverages technology so that a teacher is… spending class time probing students about their own sense-making and acquisition of skills. Moreover, the best PBL teachers seek to understand their students, and then craft driving questions or projects aimed at igniting wonder, passion & action. This expectation often requires learning on the adult's part, and schools must create spaces to foster the learning and collaboration of its teachers. Too often, initiatives focus on freeing up adults to learn are only given lip service or are the first to go because of budget constraints. Learning should not be optional for students or adults…"
– Andrew Biros, School Development Coach, New Tech Network
"Excellent teachers who are extending their reach in Opportunity Culture schools are able to mix digital, project-based and face-to-face instruction in a wider variety of ways, allowing students to dive deeper into topics of interest and express their thinking in more varied ways. Because these teachers know how to set high standards for project work and align it to desired learning outcomes, they help students both achieve high growth and stay highly engaged in learning."
– Emily Ayscue Hassel & Bryan C. Hassel, Co-Directors, Public Impact
"We need a shift in the education — teachers need permission to not know all of the answers and instead allow the students to invite them along the journey of exploration. They need this permission from their school administrators and from their students' parents."
– Thea Sahr, Director of Programs and Communication, DiscoverE
"PBL works when the instructor finds the balance between student-centered problem solving and productive struggle, mini-lessons, and authentic audiences."
– Erin Murphy, Assistant Principal, East Penn School District
PBL Teacher Training & Collaboration
"To bring high-quality PBL to scale, teacher preparation programs must change and train pre-service teachers in PBL so that our teaching workforce becomes more equipped with the correct mindset, technology, and know-how to carry out PBL in their classrooms. I believe designing/writing high quality PBL requires a completely different skillset than implementing high quality PBL. Therefore, supporting teachers in PBL must be two-fold: while we nurture and amplify the curricular/instructional talent of our project design teachers, we should put equal – if not more – emphasis on training ALL teachers in the effective implementation of high-quality PBL. When teachers are asked to teach via PBL without being given any resources, many of them will not be able to do that even if they are provided training on how to design their PBL lessons. However, when teachers are provided already designed high-quality PBL lessons, many of them will be able to teach in this environment with a little bit of support in implementation."
– Burak Yilmaz, Director of Personalized Learning, Harmony Public Schools
"There isn't enough time for teachers to plan high quality PBL during the school day or during professional development. This leads teachers to create in their own silo, thus stifling the great collaboration and creativity that would occur when teachers are able to work together."
– Amber Chandler, National Board Certified ELA middle school teacher
"Teacher training [needs to be improved]. Ideally structured in the same personalized, competency-based ways that we'd like our kids to learn."
– Jason Lange, Co-Founder, BloomBoard
PBL Teacher Professional Development
"Modeling, sharing best practice, shifting mindset of teachers, and well-known exemplars are a good foundation for advancing PBL implementation. To improve and produce a sustainable model of PBL integration, it is necessary to provide ongoing professional development, ample resources, and planned time for teachers to strategically create PBL content and collaborate with teams of teachers across disciplines and community leaders to facilitate authentic learning experiences."
– Judy Perez, CEO & Founder, iLearn Collaborative
"We need to provide professional development and time for teachers to collaborate, curate, and iterate on rich, deep, rigorous student-centered learning experiences."
– Tommy Chang, Superintendent, Boston Public Schools
Facilitation of high quality PBL takes time and plenty of support. Teachers have qualities and skills to both design and implement PBL effectively, teachers are well-trained and collaborate with one another, and teachers are involved in ongoing professional development.
This blog is part of the High Quality PBL project. This project is supported by Project Management Institute Educational Foundation (PMIEF) and the William and Flora Hewlett Foundation. For more, see hqpbl.org and follow @BIEpbl for all the latest news and resources on high-quality project-based learning and use hashtag #PBL.
Michelle Berkeley is a project coordinator for Getting Smart and a graduate student at DePaul University.
For more, see:
---
Stay in-the-know with all things EdTech and innovations in learning by signing up to receive the weekly Smart Update. This post includes mentions of a Getting Smart partner. For a full list of partners, affiliate organizations and all other disclosures, please see our Partner page.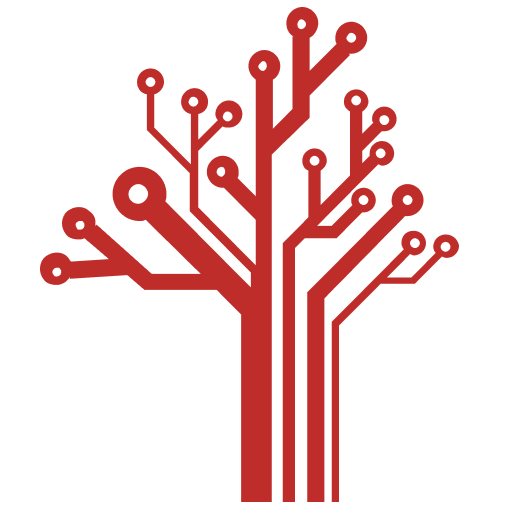 Getting Smart loves its varied and ranging staff of guest contributors. From edleaders, educators and students to business leaders, tech experts and researchers we are committed to finding diverse voices that highlight the cutting edge of learning.