ReThinkingEdu: Innovative Lessons Learned by Teachers During the COVID 19 Pandemic
Key Points
As we head into the next round of the pandemic, we will continue to emphasize the importance of social-emotional learning because we know true learning will only occur if students feel safe, connected to others, and happy.

If we can focus less on test scores and more on meeting the needs of each student, we will be able to get through this pandemic together and set our students up for a successful future.
In the aftermath of an 18-month crash course in digital tools and remote teaching, teachers and administrators are reflecting on what they hope to take away and apply to their traditional brick-and-mortar classroom settings. Educators across the country have learned how to adapt their instruction to online learning environments, and many have had to completely rethink their content to meet the needs of all students. Teachers are creating learning environments where students can succeed. The changes have resulted in some fantastic innovations!
I was asked to be a guest on a Teacher-Led podcast called ReThinkingEdu. This podcast is three teaching friends exploring and envisioning what education could be. The group Mike Dunn, Julie Cook, and Jeanine Dunn are all experienced educators and school administrators. They keep on the pulse of innovation in education through their own experience and the guest they host on the Podcast. I asked them what Innovations from last year they implemented or observed and I also wondered if there were any lessons learned that other teachers or administrators could benefit from. Below are some of the key moments from our conversation.
Mike Dunn, Ed.D., Dean of College and Career Counseling Eagle Rock School and Professional Development Center said the following:
"In February of 2021, I came across a book called Difference Making at the Heart of Learning by Emily Liebtag and Tom Vander Ark. My podcast co-hosts (we interview outstanding educators on RethinkingEDU) and I had just finished an interview with Tom and had scheduled our interview with Emily for early March. As an educator with roots in examining history, I have always been keenly aware of the need for teachers to promote critical thinking and relevance in their classroom practices. Students need threads to build their background knowledge and then feel empowered to connect this knowledge to action. In their book, Emily and Tom's efforts spoke directly to this end and fueled so much of my thinking through the second half of the 2020-21 school year. How would I encourage students to ask themselves: What difference do you want to make in the world, and how can I help you figure out how to get there?
I recently started a new job at Eagle Rock School & Professional Development Center in Estes Park, CO, and find myself in a unique position to ask students this very question. As the Dean of College & Career Counseling at Eagle Rock, I am privileged to form a program that centers on students' dreams and encourages them to identify their motivations and potential actions after graduation. To be clear: this is not an easy task and is complicated even more so by the recent floods in Detroit, hurricane damage in Louisiana and up the East Coast, the constant threat of wildfire on the West Coast, and the challenges posed by withdrawals from Afghanistan. Couple all these issues with ongoing division and threats to individual and community enfranchisement, and the world can seem like a bleak place for young people.
This is what makes my work critically important. As a person guiding young people along their way, I sit at a fulcrum point in their life. This point is one at which decisions are complicated, but ongoing learning is essential. As I enter the 2021-22 school year (and beyond), my task is straightforward: We need young leaders who are not afraid to take risks. We need young people who will stand up for needy communities, ask tough questions, be relentless in the face of classism, racism, and misogyny and realize that action must happen now. We also need curricula and resources that are individualized and designed to connect young people to possibility. College and career guidance could not be more critical, and I am hopeful that my actions, words, and support can help the young people I serve to leave the world a better place."
Julie Cook, Ed.D., Language Arts and Social Studies Teacher, Souderton Charter School Collaborative, Ambassador Teacher for the Powered Schools Network, said the following:
"Teachers experienced a lot this past year. It just might take another year to unpack it all. Teachers reinvented school as we knew it, and we turned on a dime. We piloted new technology and teaching approaches. We learned to prioritize what is most essential for students. When this is all over, we know it will not be enough for us to just put it all behind us and go back to the status quo. There is no going back. Even before COVID, teachers understood the inequities that exist in education and our society. We saw school leaving some students behind or out. Before everything that has happened, most of us had ideas about addressing the significant issues of our time. Not all of us were able to move our thoughts forward. This past year, reinvention became necessary, and more teachers in many schools took on leadership roles as we developed plans for remote/hybrid/socially distanced learning. This school year, let's hope we emerge ready to reimagine school as it could be. That is a big call to action, but we can reimagine school because there has been a shift in the way teachers see themselves. Our classrooms became laboratories of innovation. Teachers became researchers of their practices, looking at existing practices, finding resources and partners, and discovering potential actions, solutions, and connections.
At Souderton Charter School Collaborative, a K-8 school in Montgomery County, PA, teachers adopted a researcher's approach with renewed energy this past school year. We wondered, "What are we doing? What is working? What can we do? Let's try it!" We applied this lens to everything from new tech platform rollouts to SEL activities to PBL design within our middle school team. As a school community, we also took the opportunity to consider how we work together across teams, make decisions together, and better prioritize a learner-centered approach.
At the start of this school year, we see some of our students will need extra help. Still, instead of remediation, we intentionally decided to focus on acceleration, using pre-teaching to catch students before they fall. We're working to rethink competencies and dream up more authentic learning experiences with our students. For example, we've designed a project-based unit based on the UN Sustainable Development Goals, where students address goals facing our world in the coming decade, including creating Sustainable Cities and Communities, Ending Poverty, Clean Water, Quality Education, Clean Energy, Gender Equality, and more. We're launching podcasts and channels and writing change letters, policy briefs, and business plans. Students are change agents working on real problems and offering solutions.
In the middle of all the fun, we're creating contingency plans. Just in case the pandemic forces a return to different configurations, our early efforts to prioritize relationships, establish community connections, and navigate our learning platforms will help us ensure that our community of learners includes everyone. We'll be ready.
In other words, we reworked and reimagined everything. Yes, we are tired! But the new school year has us full of optimism. The idea that teachers can bring about changes in our classroom, our schools, and beyond might be the most significant takeaway in education at this moment."
Jeanine Dunn, Ed.D., Coordinator of Adult Learning Systems and Middle School Math and Science Souderton Charter School Collaborative said the following:
"I have been in the field of education for 20 years. I work at Souderton Charter School Collaborative, a highly successful k-8 suburban charter school that services 240 students. I am also an adjunct for Eastern University, where I teach instructional strategies and methods to our up-and-coming teachers. In 2017, I convinced Julie Cook, my teaching partner for the last 17 years, to join me in the pursuit of obtaining a doctorate in education. We often get asked why we would do such a thing – it is a lot of work and a lot of money, so what would we be getting out of it, or what did we want to achieve by earning an Ed.D? We were tired of having the same conversations repeatedly. The education system was/is broken, and we needed a new avenue to act. Through our doctoral program at Northeastern University, we were blessed with meeting some incredible educators who were just as passionate about changing the field of education as we were. In one of our educational entrepreneurship courses, we met Mike Dunn and Matt Downing and soon found ourselves launching design studios for teachers and a podcast called ReThinkingEdu. We have amazing conversations with people worldwide about how a school can and should be done differently. It has been great to take what we've learned and apply it to our classrooms.
Julie and I helped create the middle school program at our school and have much autonomy in curricular design. Technology has always been integrated into our program, but we took it to a whole new level when the pandemic hit. We sought out tools that would support all students and give each one a voice. We made sure every student had a Chromebook and used Google to ensure students had access to the curriculum (Classroom, Forms, Jamboard, YouTube, Sites, etc.). Google Classroom housed everything we did – from unit websites, assignments, class discussions, and assessments. Some other tech tools we found super helpful were Flipgrid, Soudtrap, Nepris, Streamable Learning, and WeVideo. We utilized these different platforms to provide students with the opportunity to socialize, collaborate, create, investigate, and critically reflect – all of which were important to the social/emotional learning of our students.
As we head into the next round of the pandemic, we will continue to emphasize the importance of social/emotional learning because we know authentic learning will only occur if students feel safe, connected to others, and happy. We have built time into our schedule for advisory meetings, counselor check-ins, and mental health breaks. Students (and teachers) need time to re-acclimate themselves to in-person learning, work on team building and collaboration. If we can focus less on test scores and more on meeting the needs of each student, we will be able to get through this pandemic together and set our students up for a successful future."
Conclusion
Mike, Julie, and Jeannine are just three examples of heroes in the classroom! The pandemic has changed and reshaped the way many professions go about their business. No place is this more evident than in the education system. I applaud their efforts and look forward to documenting the innovations of other educators across the country. If you want to hear some of the best ideas for your classroom, go to ReThinkingEdu and take a listen!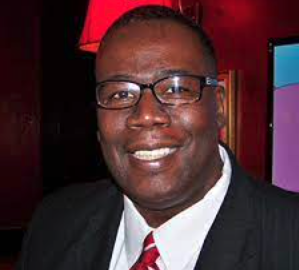 Antonio B. Boyd, Ed.D. serves as President and CEO of the Think Tank Consulting Group, LLC. A national management, development, and public affairs company specializing in the education, non-profit, government and public health sectors.