7 Critical Components to Empower Student Success
By Lori Vandeborne and Steve Vanderhoff
Upon walking into Rushmore Academy, a Dropout Prevention and Recovery community school sponsored by Marion City Schools in Marion, Ohio, it's clear that it is not a traditional school.
During breakfast and lunch, you'll find most teachers and staff sitting with students eating and conversing, and you'll most likely see the highly active administration and support staff having positive one-on-one conversations with students about life, family, future and school.
Director Steve Vanderhoff (along with Frank Volenik) co-founded Rushmore Academy in 2009 with a student centered, student first approach, and it opened its doors with 53 students, 3 teachers, 1 secretary and a director. Today Rushmore serves 351 students from 10 different districts ages 16 to 21 years old.
Rushmore has enrolled 24+ new students since January 4th and on average we conduct around 4-6 new intakes a week. Students have the choice to join one of four overlapping sessions to keep classes to a minimum size of 7-15 students depending on need. Our 113 Seniors work in a flexible learning lab where teachers are on staff to mentor them and work through their individualized pathways to graduation.
Through experience and rapid growth, we've consistently worked on defining student needs, resulting in the following 7 Critical Components to Empowering Success. These components are the staple by which we remove barriers to learning for our at-risk student population.

1. Relationships:
 The right people with the right mindset.
The unconditional support and relationships between our students and staff is the foundation that Rushmore has been able to achieve success on. We ensure that we have adults and mentors in place who encompass an aligned growth mindset in order to encourage students through difficulties and to achieve their degree.
At Rushmore, you will also see the majority of the students and staff wearing Rushmore attire stamped Est. 2009, which exemplifies an environment saturated with high levels of pride and respect for the school, the foundation that it was established on and for one another.
Although there are many resources available to the students and staff which help provide a better educational experience, it's obvious that it's not the schedule, the building or the learning software that makes Rushmore successful. It's the people and their unwavering dedication and passion to fulfill the common mission of Empowering students with unique tools, services and relationships to change their lives.
2.
Personalized Learning
: Adjusting the school to fit each student.
Rushmore has a very diverse student population from all demographics spanning varying levels of academic abilities. However, these students all have one thing in common: traditional high school wasn't a good fit for them. To be successful, we've found our students need a unique combination of wrap around support services including work opportunities, a tailored blended approach to core curriculum and a connection between industry partners and career technology programs through the implementation of the simulated workplace model (see more on this in #5 below).
This approach is quickly manifesting into a micro-community rich with authentic learning focused on the school adjusting their approaches to the student needs while also providing them the relationships and skills needed to fulfill workforce expectations. The school utilizes the GradPoint Learning Management System curriculum to track student progress and provide a blended approach to instruction in the learning lab and the rotations.
Each student schedule is individualized to work for their unique educational pathway and the school assists with life situations such as  teenage parenting, full and part time work (often provided by partnerships with the school and community), home life, credit deficiencies, substance abuse, probation and many other individualized situations which make it difficult to attend and/or succeed at a traditional high school.
3.
Social/Soft Skills
: Gaining grit with the right support in place.
We teach our students the soft skills they'll need to succeed in the workforce as soon as they step in the doors. They clock into their career technology classes just like in the world of work, and learn the expectations of the industries by gaining authentic experience.
As a positive behavior intervention system to reinforce attendance, we pay students Rushmore Money to use at the school retail store which is managed by the Retail career technology program. We hold students to high expectations, with the understanding that mistakes will be made and staff will use the opportunity to teach alternative approaches to the behavior exemplified.
Students work with on-site clinical counselors, and those involved with the courts often meet with their probation officers on site–and have the support of the administrative team within most of these meetings if necessary. The administration works closely with law enforcement, social services, mental health agencies and employers to ensure students have every opportunity to succeed through behavioral interventions and support strategies. 
4.
Attendance Action Plan
:
A persistence approach to get students to school and to keep them motivated.
The biggest challenge for any dropout recovery school is attendance. Our dedicated staff and teachers average around 420 home-to-school contacts a month with 160 of these being proactive home visits. It takes our entire internal team working with community partners to achieve successful attendance outcomes for students.
Another way Rushmore addresses attendance concerns is by providing support to the 27 students we serve who are parents. Rushmore partners with NUCOR Steel to sponsor its in-house First Steps Learning Center Child Watch, where students can bring their children to learn while they continue their own journey towards a high school degree. 
5.
Career Technology/Simulated Workplace
: Authentic learning environments with relevance to life.
Our school currently offers seven hands-on learning programs to students: Automotive, Building Maintenance, Construction, Early Childhood, Manufacturing, Retail and Welding. Career Technology and the Simulated Workplace expectations for students enrolled in these programs are key to instilling an intrinsic motivation for students to come to school.  These programs model the practices of their respective industries in skillset and operations, and are set up as student-owned companies where the students name the company, design the systems/protocols and implement.
For example, in RushTech Auto (one of the student-run simulated workplace companies) students hold each other accountable for shift work and attendance. The RushTech Auto organization chart shown below (side note: students interviewed for those positions) and the overtime notice are just an example of the lengths our teachers go to and the authentic approach used to encourage attendance and engagement.
The industry partners our Simulated Workplaces replicate are Silver Line Windows by Anderson, McDaniel Automotive and Ohio Health. Ohio Health also provides free physicals on-site for our students, a drug-free certification upon completion of a substance abuse curriculum and offer an anonymous/voluntary drug testing protocol to all students.
6.
Job Program
: Gaining real world experience with high levels of support.
We developed the job program to allow students the opportunity to engage with initial work experiences. We collaborate with Marion County Jobs and Family Services, Marion Community Foundation, Marion Goodwill Industries and numerous work sites within the community such as Boys/Girls Club and the YMCA, to support students in finding and sustaining work.
A "job coach" leads the program and works as a liaison to help remove barriers involving the student's home life, school schedule, transportation and work. Goodwill Industries hires the job coaches, acts as the employer of record for students and works alongside Rushmore staff to teach students the necessary soft skills to be successful.
This school year the program is running at a 92% success rate. The students are paid minimum wage and work 10-28 hours per week It is an extension of the many real-life opportunities students receive here.
7.
Community Support/Partnerships
: It takes a community approach to empower success one student at a time.
We are strategically building a micro-community within the City of Marion to teach support systems that lead to lasting relationships and successful futures for our students. The hope is that the students will learn their lessons through experiences within the schools micro-community that will translate into their future success and carry over to the next generation breaking the cycle.
Rushmore Academy is the future of education and it's happening now. It's an arena where the personalized, next-generation education model is manifesting through high need and urgency to achieve success one student at a time, fostering whole community improvement. Check out this video to learn more about how we help students succeed.
For more, see:
Lori Vandeborne is a Continuous Improvement Officer with Rushmore Academy. Follow her on Twitter: @MrsVandeborne
Steve Vanderhoff is Director of Rushmore Academy. Follow him on Twitter: @RushmoreAcad 
---
Stay in-the-know with all things EdTech and innovations in learning by signing up to receive the weekly Smart Update.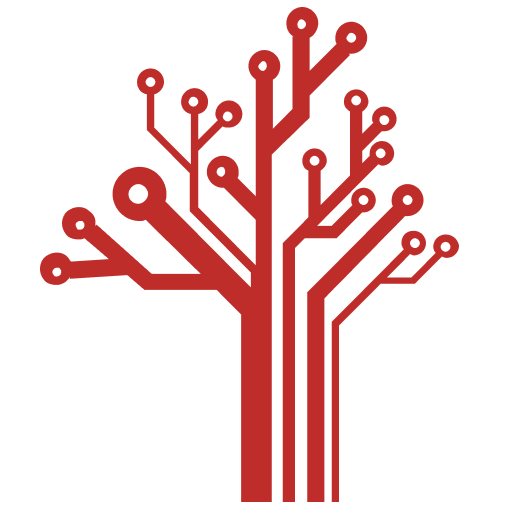 Getting Smart loves its varied and ranging staff of guest contributors. From edleaders, educators and students to business leaders, tech experts and researchers we are committed to finding diverse voices that highlight the cutting edge of learning.