Is Online College Right for Your Students?
When you are advising your students on college options, you may get a lot of questions about online degree programs. Should you tell your students to sign up for an online degree? That depends largely on the strengths and preferences of the student. An online degree (and online learning in general) can be a great option for some students, and not so great for others. Here are a few factors that influence how likely a person is to succeed at online higher education.
Independent Learning
One of the most important parts of online college is that students will need to do a lot of independent learning. This means being dedicated and responsible enough to do the work without having someone in a classroom telling them to do so. This might be more difficult than it seems, and it requires organizational skills and a huge amount of discipline, especially if the person is juggling a family or a job (or both). If the student is motivated and can carefully structure their schedule, then online colleges could be a good idea. There are a number of apps that can help students stick to a schedule.
Also, pupils must understand that they may not have the same access to professors as they would if they were taking courses in a brick-and-mortar classroom. This means that they must be willing to find their own answers in some circumstances, and they may not get the same timely feedback or assistance as students have come to expect from a traditional degree program. Independent learning can be a challenge, so students must make sure they begin the process fully aware of the personal responsibility it takes to be successful in an online program. There are strategies that teachers can implement to encourage independent learning, as well.
Access to Computers
You need internet access to complete assignments in an online college. For many people this is not an issue, but if someone does not have reliable access to the web, then this may not be the best choice. This also means having access to a working computer, of course, which can be a financial stress for many people. They can always go to a local library to use their computers, but they should be aware that they may have to compete for screen time.
They must also be willing to sit in front of a screen for their degree, so they have to make sure they have a comfortable workspace and proper eyewear if needed, and consider doing regular exercise so they can offset the physical impacts of remaining sedentary.
Want to Stay Put
One of the most convenient functions of an online education is that you can enroll in a program virtually anywhere on the planet. This means that students can get an Ivy League education from their living room in another country or state, which is a huge boon to college access. If moving to a new locale is prohibitive or inconvenient for the student, then completing an online degree could be a perfect fit for their circumstance. This option is great for working professionals who wish to earn a graduate degree while staying at their current job.
Enjoy Solitude
One of the things many people like about college is that they get to meet all manner of new people. If socialization is an important part of the college experience for a student, then online learning might not be the best choice. Online college classes do not have classrooms where you can chat with other students, though some classes do have online forums students can turn to. If the person enjoys working alone, then online classes could be the perfect choice.
Many colleges allow students to speak with counselors to see if the online college experience is one that will allow them to successfully finish their degree. Counselors can answer questions like "What can you do with a master's in public administration," or even "Can I really earn a music degree online?" Knowledge is power, so students should arm themselves.
Time
Students need time to complete courses in an online college. This factor is more difficult to consider than it might appear, since most people who choose online classes have other responsibilities to worry about. People with jobs and families have to know how to assign themselves time slots in which to study. This is one of the mistakes most people who choose online colleges make. They think they will have more time to study than they actually do.
One nice benefit of an online degree program is that students can typically schedule their classes during gaps in their work and home life, meaning they gain maximum schedule flexibility compared to on-campus classes that they have to arrange their life around. It also can help allow students to work at their own pace.
Cost
In most cases, an online degree program is going to be cheaper than the in-campus alternative. Aside from the tuition savings alone, enrolling in an online degree means students will also avoid the costs of transportation and the high cost of room and board on campus, and can continue working their day job and earn an income. This means that students will likely need to take out smaller student loans as well, which is always nice on the wallet long term.
Time to Completion
Online programs don't necessarily follow the typical in-campus credit hour system. Some follow a pattern more similar to accelerated courses, and some people may even be able to complete a three-month class in as short as one month. They will also be able to do classwork during times of the year that school is usually out, such as in December and the summer. If a student is very disciplined and works hard, he or she can reduce the overall time it takes to complete a degree. And since time means money, being able to get into a profession sooner will translate to more income in the long run.
Online colleges have allowed many people to get the degrees they have always wanted. If your students are considering turning to these colleges to be able to get a degree while still maintaining a job and a family, then this is a good option to consider—just be sure to remind students about the amount of time and motivation they will need to complete classes on their own.
For more, see:
---
Stay in-the-know with all things EdTech and innovations in learning by signing up to receive the weekly Smart Update.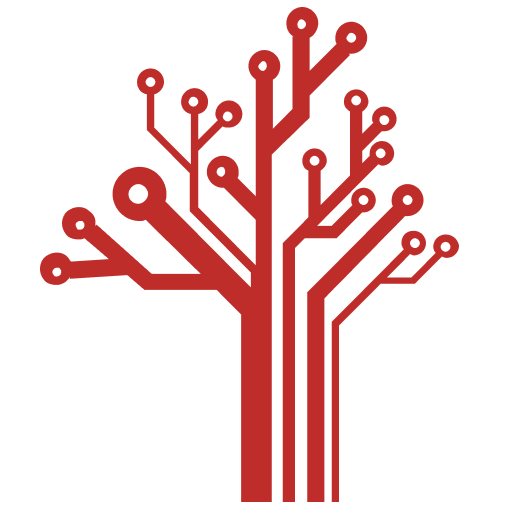 Getting Smart loves its varied and ranging staff of guest contributors. From edleaders, educators and students to business leaders, tech experts and researchers we are committed to finding diverse voices that highlight the cutting edge of learning.