Resources and Quotes on the Power of Place
By Jeffrey Partridge
I spent my sabbatical in 2014 researching place-based education and putting together a bibliography of books and articles. I was directing a place-based program that my college started just 3 years earlier, and wanted to find out what other colleges were doing in this exciting area of education.
I knew that place-based education was more prominent in K-12 education than in higher education and that it was commonly associated with environmental science, but I was running a place-based education program in an urban college that was largely focused on the humanities. So, I set out to discover what others have written about place-based education that would be relevant across many different settings.
I published my findings on the Hartford Heritage Project website. Here are some highlights of the annotated bibliography to help others who want to develop place-based education at the college level.
Philosophy of Place
These are books and articles that explore the importance of place in the human experience, in education and in society.
For those looking for philosophical treatments of place, the two books by Edward Casey trace the significance of place and "placedness" in the field of philosophy and elaborate on a variety of philosophical considerations of the subject.
Educators will find Paul Theobald's

Teaching the Commons

 thought-provoking; the book argues that the US education system implicitly promotes the individualist pursuit of material wealth over productive citizenship and proposes that a focus on place and community would restore the proper focus of education.
Also of note is a 2014 book of essays edited by Wilfred McClay and Ted McAllister that explores the question of why place matters through articles on globalization, cosmopolitanism, geography, civics, localist politics and place-making in the public sphere.
Pedagogy of Place
The Pedagogy of Place is the main focus of the bibliography and contains over sixty entries on place-based approaches to teaching and theoretical concerns. There are works on PBE in urban settings and rural settings; PBE in subjects ranging from history and literature to science and math; PBE and poverty and social justice; PBE and race and class; and more.
History. Readers interested in the history and development of PBE will find ample resources in the bibliography.
Gregory Smith's "Place-Based Education: Learning to Be Where We Are" is often cited in PBE literature as a seminal statement on the methods and efficacy of place-based pedagogy.
David Sobel's 2013 book

Place-Based Education: Connecting Classrooms and Communities

 contains the most cited definition of PBE, as well as strategies for creating place-based schools.
A useful resource for understanding how PBE is situated in educational history can be found in Charles Elfer's Ph.D. dissertation, which reviews the history of PBE and traces its historical precedents.
While much of the literature on PBE speaks to the value of the place-based or community-based approach, several authors provide critiques of the claims and assumptions of PBE practitioners. Among these, Jan Nespor's review essay is particularly insightful. Nespor argues that much PBE literature rests upon generalized and under-examined dichotomies such as local/global, rural/industrial, and indigenous/capitalist, and that even the idea of "community" is often treated in a reductionist manner.
Theory. While many of the articles in the bibliography share practical applications of PBE, there are numerous theoretical treatments of the subject, for example in Christine A. Coughlin and Susan A. Kirch, in Joseph Flynn, Andrew T. Kemp, and David Callejo Perez, and in John Cameron.
Critical Pedagogy features strongly in the literature, thanks especially to works by David Greenwood (formerly Guenewald)—his 2003 article ignited a heated exchange with C. A. Bowers, and the examination of Critical Pedagogy is continued by Robert Stevenson, Claudia Ruitenberg, Maureen Ford, among others.
Powerful Words about Place-Based Learning
The quotes that follow represent some of my favorite ways to capture and explain "the power of place" taken from some of the seminal works in this area.
"We are surrounded by places. We walk over and through them. We live in places, relate to others in them, die in them. Nothing we do is unplaced. How could it be otherwise? How could we fail to recognize this primal fact?" — Edward S. Casey, The Fate of Place: A Philosophical History.
"The most important element in fostering a sense of place is to teach ourselves, or let ourselves be taught, to see with fresh eyes the place where we find ourselves… It is a great and worthy effort, and few objectives could be more conducive to the common good." — Wilfred M. McClay, Why Place Matters: Geography, Identity, and Civic Life in Modern America.
"What we mean by place-based education is an always co-evolving collaborative activity that makes salient the cultural, historical, political, economic, environmental, social, and physical aspects of what and how we teach." — Christine A. Coughlin and Susan A. Kirch, Place-Based Education: A Transformative Activist Stance
"With 'community' in their name, it is imperative that community colleges own and extend the idea of place in their curricula." — Scott Evenbeck, et. al., The Idea of Place
"Students are encouraged to examine and respond to the needs of their communities while gaining understanding of how local institutions function and social relationships shape experiences of privileged and marginalized groups." — Joseph Flynn, Andrew T. Kemp, and David Callejo Perez, You Can't Teach Where You Don't Know: Fusing Place-Based Education and Whiteness Studies for Social Justice.
"Can we envision education, and in particular art education, in a manner that enlarges and deepens a sense of place as being one of connections, complements, and distinctions, whether it be with the natural world, in the human domain, or with the built environment?" — Sally Gradle, Ecology of Place: Art Education in a Relational World.
"Place-conscious education […] aims to work against the isolation of schooling's discourses and practices from the living world outside the increasingly placeless institution of schooling. Furthermore, it aims to enlist teachers and students in the firsthand experience of local life and in the political process of understanding and shaping what happens there." — David A. Gruenewald, Foundations of Place: A Multidisciplinary Framework for Place-Conscious Education.
"Place-based mathematics education (PBME) considers the unique history, geography, culture, and community of a place to be valuable resources for enhancing, and being enhanced by, students' learning of mathematics." — D. A. Showalter, Place-based mathematics education: A conflated pedagogy?
"Place-based learning adopts local environments—social, cultural, economic, political, and natural—as the context for a significant share of students' educational experiences." — Gregory A. Smith, "Going Local."
"Place-based education is the process of using the local community and environment as a starting point to teach concepts in language arts, mathematics, social studies, science, and other subjects across the curriculum. Emphasizing hands-on, real-world learning experiences, this approach to education increases academic achievement, helps students develop stronger ties to their community, enhances students' appreciation for the natural world, and creates a heightened commitment to serving as active, contributing citizens. Community vitality and environmental quality are improved through the active engagement of local citizens, community organization, and environmental resources in the life of the school." — David Sobel, Place-Based Education: Connecting Classrooms and Communities.
This blog is part of our "Place-Based Education" blog series. To learn more and contribute a guest post for the series, check out the PBE campaign page. Join in the conversation on social media using #PlaceBasedEd.
For more on Place-Based Education, see:
Jeffrey Partridge is director of the Hartford Heritage Project at Capital Community College in Hartford, Connecticut. The Hartford Heritage Project and Capital's place-based education efforts were recently featured in a podcast. JeffreyPartridge, director of the Hartford Heritage Project and Humanities Chair at Capital, was interviewed on Teaching Matters, a podcast hosted by Scott Titsworth, Dean of Scripps College of Communication at Ohio University, and produced by WOUB public radio in Athens, Ohio.
---
Stay in-the-know with all things EdTech and innovations in learning by signing up to receive the weekly Smart Update.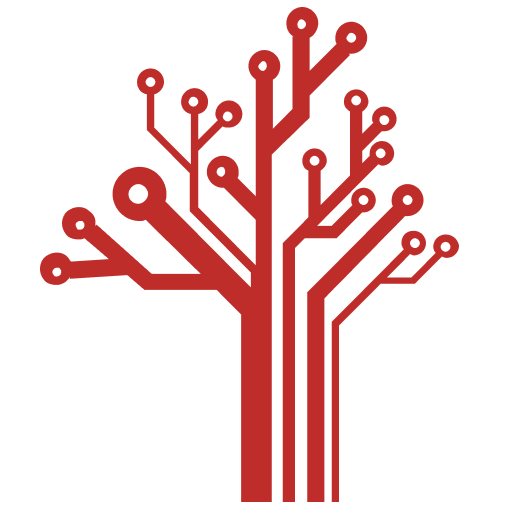 Getting Smart loves its varied and ranging staff of guest contributors. From edleaders, educators and students to business leaders, tech experts and researchers we are committed to finding diverse voices that highlight the cutting edge of learning.