Back In Person at the Model Schools Conference
By: Rachelle Dené Poth
It has been quite some time since educators have had the opportunity to gather in person for an educational conference which is why I was thrilled to be able to attend the Model Schools Conference, a hybrid event this year which enabled virtual attendance and an in-person experience. The conference, which was presented by the International Center for Leadership and Education, was held at the Gaylord Conference Center in Nashville. The Model Schools Conference has been taking place for almost 30 years and provides a space for educators to gather to share innovative ideas and best practices for schools.
The event kicked off virtually on June 22nd with a keynote by Eric Sheninger and opportunities for networking in different idea labs. The in-person sessions took place through Wednesday, June 30th. During the conference, elementary, middle and high schools, as well as innovative districts, were highlighted for their successes from a challenging year. More than 700 participants joined in virtually with more than 4,000 educators in-person at the event. Virtual sessions are available through their on-demand content. The conference highlights include learning from the perspectives of some of the model schools and innovative districts, rich presentations by thought leaders, opportunities for connecting and building your PLC, sessions that provided hands-on learning or how-to, opportunities for learning on demand whether through synchronous or asynchronous learning.
It was great arriving at the conference and experiencing the registration process, scanning the program to choose sessions, and being able to connect with educators from other schools, all in one space again. With many conferences either being canceled or making the full shift to virtual over the past year, it was great to have the opportunity to attend a conference in person. Virtual events do enable more people to attend, however having the opportunity to connect in the same space for those conversations, for the learning that happens beyond the sessions is tremendously valuable. My hope is that hybrid will continue to be an option for conferences.
Rigor and Relevance
MSC 2021 had several tremendous keynote presentations and there were many opportunities to interact not only in person but virtually with attendees. The variety of offerings in keynotes and sessions gave attendees the opportunity to work together and learn from other districts, to hear from thought leaders and to build our PLN. Resources were easily accessed through the Model Schools Dashboard which made it easy to locate sessions, participate in the live stream, engage in the chat, learn about the speakers and schools and more.
Keynote highlights
Eric Sheninger spoke about lessons learned during the pandemic in his "Seizing Success in the New Normal" keynote. "People need people," Eric stated as he reminded everyone of the importance of relationships for predicting a child's academic success. He told attendees to "lead from the heart and continue to build a culture of trust and empathy."
Dr. Bill Daggett, founder of ICLE, kicked off Monday morning with his keynote "Learning 2025" which focused on how to best prepare for our students' futures rather than our past. He emphasized "Culture trumps strategy," and the need for SEL in our schools. His message that we need to strive to prepare our students for a future that is yet to be defined and to do so, we should reimagine teaching, learning and assessment to teach our students the skills for the future.
Dr. Temple Grandin's inspiring keynote "Different Kinds of Minds" kicked off Tuesday's sessions. Grandin said, "If I had to ask permission for everything I did, I would have never gotten anything done." This is a quote that resonates with me and serves as a reminder of the importance of trusting ourselves as educators and always focusing on what is best for our students.
Wednesday's closing keynote was given by Dr. Tyrone Howard. Dr. Howard spoke about several important topics including equity, mental health, and the power of relationships for learning together. Dr. Howard said "If you are not striving to move forward, you are falling behind" which means we must continue to reflect so we can grow and he left us with a call to action to "Know, Care. Act." A powerful keynote to end the conference and a fantastic learning experience.
Sessions
Featured speakers this year included Weston Kieschnick, Robert Peters, Bill Daggett, Venola Mason, Eric Sheninger, Dr. Tyrone Howard, Dr. Temple Grandin, Kyra Donovan, and Adam Drummond. There were "how-to" sessions, focused on the networking idea lab, sessions presented on equity, rigor, engaging students in active participation, how to amplify class culture, stories of resilience, AI-driven instruction, and how to start the year strong.
The variety of sessions and scheduling enabled you to really customize your MSC experience and select focus areas and sessions that resonated with you the most.
Another benefit of being in person was the "learning hubs" which are spaces beyond the conference sessions where you can engage in conversations and connect with other educators. These enable attendees to take advantage of some microlearning opportunities.
I really enjoyed the sessions that I was able to attend in person because of the opportunity to interact with other attendees and look forward to catching additional sessions through the on-demand resources in the dashboard. A few that I attended included sessions led by Dr. Michael Conner (Middletown Public Schools, Middletown, CT Disruption for Innovation and Equity), Weston Kieschnick (The Educator's ATLAS: Finding the Path to Joyful, Engaging, and Successful Learning), Erica Battle (Equity Beyond the Classroom), and Felicia Turner (The Resilient Educator: Combatting Trauma through Social Emotional Learning (SEL) Practices). I also had the opportunity to drop into a few of the sessions led by model districts, which was a great experience for learning about the innovative work educators are doing at each level.
The Model Schools Conference was an impactful experience and I would recommend educators add it to the list of must-attend events. The conference will be held in Orlando, FL next year and proposals to present a session are now open.
For more, see:
---
Stay in-the-know with innovations in learning by signing up for the weekly Smart Update.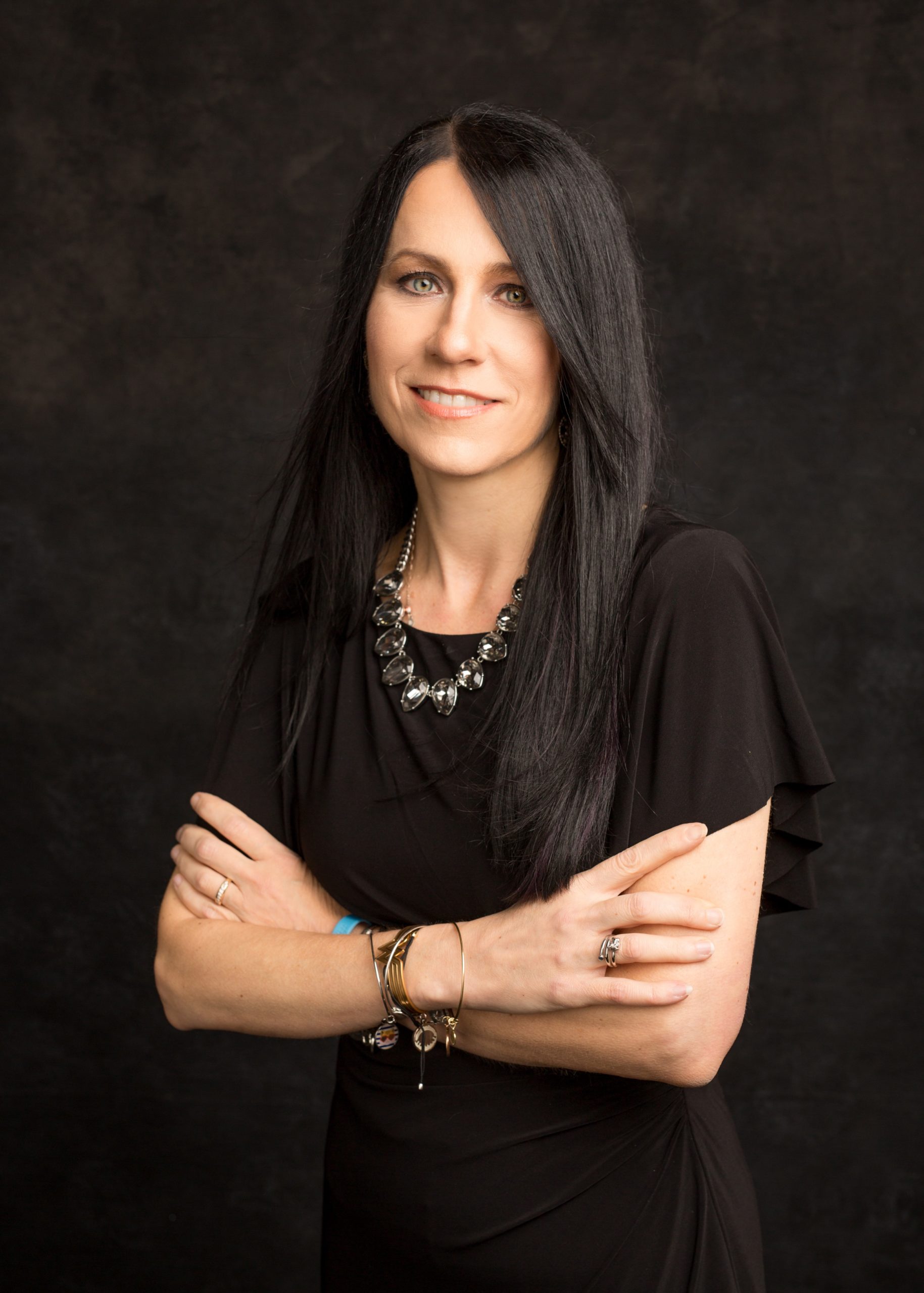 Rachelle Dené Poth is a Spanish and STEAM: Emerging Technology teacher at Riverview High School in Oakmont, PA. Rachelle is also an edtech consultant, presenter, attorney, and the author of seven books, her most recent Things I Wish [...] Knew includes stories from 50 educators. Rachelle is an ISTE Certified Educator. Follow Rachelle's blog at www.Rdene915.com.