Teaching Collaboration Through Preparation and Project-Based Learning
By Dr. Jordan P. Lippman and Suzi Neft
Increasingly recognized as an essential soft skill, collaboration leads to success in education, work and responsible adulthood. It is critically important to start teaching the 21st-Century skill of collaboration as young as possible—ideally in early elementary school. One way to develop these skills is through Project-Based Learning (PBL).
Teaching Collaboration Through PBL
Melissa Unger teaches STEAM to first and second graders in a group-oriented, project-based classroom in Western Pennsylvania. "One of the goals in my classroom is teaching students the importance of working together," she said. Her challenge is teaching abstract, non-tangible collaboration skills. Unger's students work collaboratively in groups from two to five on various projects. She breaks down projects and has her students stop periodically to consider other students' ideas and their own thoughts.
Justin Aion teaches twelfth-grade math to low-level students at Leechburg High School. His PBL classroom is broken into three groups of four with the current goal of building a geodesic greenhouse, including designs, budgets, proposals and presentations. Groups compete to build their plan. On day one, groups wrote contracts divvying up the work, determining penalties for students who do not comply. "Students are given vague deadlines keeping them on track. We discuss the needs of each stage. I've become a sounding board," Aion said. "I tell them 'This is your project, you are taking point. I am here to answer questions and provide resources.' Then the students are on their own."
Unger and Aion are two exemplary educators that ISA Learning has had the pleasure of working with in various ways. Both use PBL to engage their students in multifaceted group projects. But they don't just 'do PBL' and expect students to magically become collaborators. Some of what sets Unger and Aion apart are their careful crafting of classroom norms and purposeful collaboration skill-building, so students are prepared to be successful during group work.
Results of Classroom Collaboration
Through collaboration, students learn to communicate with each other clearly, work together effectively and resolve conflicts. They can learn the importance of being empathetic and encouraging of other students. Productivity increases. Over time, students learn the value of working in a team and learning with and from others who have very different ideas than their own. Projects become more student-driven, rather than teacher-driven.
Says Unger, "When students become better collaborators, it gives me more time to observe students' interactions and think more deeply about instructional decisions. My students gain a greater sense of freedom and responsibility to challenge themselves, reach new goals and expand their knowledge. They learn the importance of working together and the value of collaboration for their learning experience." After each group project, Unger has students reflect on their group process and how well they collaborated.
Aion relates, "The students collaborate a lot. They are not used to embedding creativity in what they do, especially in math. I don't know the quality of the work in process, but they work diligently and chart their own path. I am looking for a finished product. The students take pride in their work and are working not so much for the grade, but for the emotional investment they've grown."
"But," says Unger, "right now, there is limited guidance on how to measure collaboration skills of my young students."
Very Little Current Research on Collaboration in the Classroom
The most authoritative research synthesis to date, edited by Dr. James W. Pellegrino and Dr. Margaret L. Hilton, argues that while much is known about how to promote the learning of STEM content and cognitive learning skills using "Deeper Learning" approaches, far less is known about how to promote learning of non-cognitive skills such as collaboration.
The Partnership for 21st Century Learning (P21) is one of the leading advocates of this type of learning. According to David Ross, the new Chief Executive Officer of P21, "Collaboration skills are very much like writing skills—they do not develop naturally. Educators must be very purposeful in how they prepare students so that everyone can benefit from group work. We are very excited to learn about the creative ways that teachers approach this challenging work."
Changes in teacher thinking and practice around collaboration can have a profound impact on student engagement and achievement. With purposeful preparation for collaboration and highly engaging projects that adhere to the Buck Institute for Education's Gold Standards for PBL, students are able to develop thinking skills, content knowledge and social/emotional competencies. "To me, these kinds of collaborative problem-solving activities are critically important for students to develop executive functioning skills that will help succeed in every setting," Dr. Lippman says.
ESSA is also breathing new life into the 21st Century Skills movement. This legislation fuels the search for alternative assessments of student learning. Study partners, like the Council for Aid to Education, advocate for the use of performance assessments as a way to measure what is learned from collaborative PBL experiences. The Collaboration Nation study will help identify alternative assessments of collaboration skills that educators may be already be using.
We Do Not Know the Extent of Collaboration Within Classrooms and Schools
Enter the Collaboration Nation research effort. "This study will provide practitioners and researchers with much needed information about how educators are approaching collaboration skill instruction," said Dr. Pellegrino, an advisory board member of the Collaboration Nation study. "The study will also help us to better understand how teachers collaborate with each other. Collaboration Nation is a national study of collaboration instruction and assessment in schools."
"This important work is being conducted by mission-driven organizations who believe in the power of collaboration. I am so excited to partner with some amazing, like-minded organizations to conduct this study. In addition to P21 and CAE, partners include Appalachia Intermediate Unit 8, EmergingEdTech, ISA Learning, Inc., New Tech Network, Pennsylvania Leadership Development Center, Propel Schools, Project Playground and VIF International."
What You Can Do to Help
"For this study to have maximum impact, we need to hear from as many educators as possible," says Ross. K-12 teachers and curriculum directors are asked to join the Collaboration Nation by participating in a short survey at www.collaborationnation.io, sharing their classroom stories through the survey as well.
For more, see:
Dr. Jordan Lippman is the Director of the Collaboration Nation study. Follow him on Twitter: @lippmanphd. 
Suzi Neft owns Suzi Neft Promotes, LLC. Follow her on Twitter: @squizee1218
---
Stay in-the-know with all things EdTech and innovations in learning by signing up to receive the weekly Smart Update. This post includes mentions of a Getting Smart partner. For a full list of partners, affiliate organizations and all other disclosures, please see our Partner page.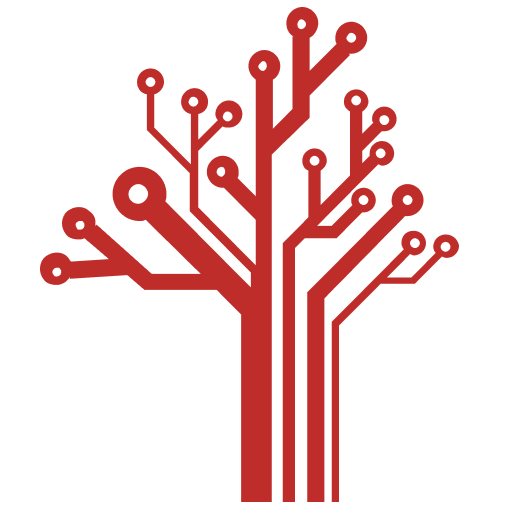 Getting Smart loves its varied and ranging staff of guest contributors. From edleaders, educators and students to business leaders, tech experts and researchers we are committed to finding diverse voices that highlight the cutting edge of learning.