Three Ways to Design Better Classrooms and Learning Spaces
By Danish Kurani
The problems that plague education around the world aren't the result of a lack of attention or care. Parents, business leaders, political leaders and educators in countries everywhere are dedicated to improving how they educate their people. Every year, billions of dollars are spent on education initiatives in curriculum and teaching practices.
This investment has enabled incremental improvements. But our potential for better education remains limited by the physical spaces themselves, most of which receive little investment and attention. When it comes to thinking about the places where learning happens, we are woefully behind—and it's stifling our progress in all other areas of education.
Many of our schools were simply not built for the needs of today, and none were built for what teachers and students will need in the years ahead. As we update what we teach and how we teach it, we're going to need physical environments that reflect a rapidly changing landscape where learning can be collaborative, personalized or adaptive. Still, some leaders are reluctant to update school buildings that were designed for the way schools operated 50, 60 or 70 years ago.
Now is the time for education leaders worldwide to rethink how schools are designed. The first step is to examine what's already been done and identify what works and what doesn't. At Kurani, we've partnered with innovators like Google and the Imaginarium to study student and teacher experiences in learning spaces.
We've looked at schools from around the world and even assessed our own projects to pinpoint common mistakes and successful architecture. Here are three things we've learned that school leaders must get right when tackling school design for the future.
1. Inclusion
A few years ago, New York City asked us to design campuses for a new network of schools—EPIC High Schools—that were geared to better serve the city's Black and Latino youth. My first thought was: "How do we get to know these students and teachers and give them a voice in the building process?"
We decided to kick off the project by hosting design workshops for students, school leaders, parents and locals. By setting up open-house style forums at public libraries in Brooklyn and Queens, we allowed everyone to come by and discuss the school vision and the campuses where it would come to life.


These conversations helped students and teachers realize how cookie-cutter their traditional schools were, and how the physical environments limited what was possible for them. Every community and school is unique, yet almost every school building is the same. It's a part of the education discussion that is seldom addressed. But in our workshops for EPIC there was always a lightbulb moment when people understood how important—and obvious—the issue of space design really was.
These kind of candid conversations are essential for architects. We have to do more than check off the "Outreach" box. Our workshops with the EPIC School learning community were fun and interactive. In one workshop participants were given a game to play, with a chance to design their ideal campus. In the game, they could use blocks representing socialization, collaboration, discovery, health and recreation, and culture to build the school of their dreams. Inclusive sessions like this allow people to share their personal perspective and even critique the architectural design. For us, the result was more than just getting everyone on board — it improved our design in ways we couldn't have imagined on our own.
2. Prototypes
When the Imaginarium Lab at Denver Public Schools wanted our help in reimagining elementary school buildings, we started by building two classroom prototypes. Our architects worked closely with teachers from High Tech and Columbine Elementary to redesign their classrooms. Once the prototypes were built, teachers and students were brought in to test out the environments, including the custom furniture, multi-modal learning tools and interactive games.
Creating a new place of learning is a big deal. So it's important to prototype the different environments you're imagining. Prototyping should not just be a model but a working model that you can learn from. Beta-test your prototyped spaces with learners and see how they react, ask them how they feel, and find out what they would improve.

Prototyping in Denver produced two significant outcomes. It established a feedback loop that enabled the district to better calibrate designs for upcoming schools. At the same time, it gave the educators a first-hand experience with smart design and its impact in the classroom.
We were surprised at how much we could help empower teachers and students through the design process alone. Now, when there are capital upgrades on the horizon, the school district can turn to the prototypes for a working model.
3. Adaptability
Through all of the learning spaces we have designed over the years, the one common thread we encounter is adaptability. When designing something like a school—something that's supposed to ideally stay in use for decades—adaptability is the cornerstone that everything else rests on.
No process of inclusion and prototyping or innovative design will be able to accurately predict the future. Change is rapid and ubiquitous in our schooling practices and technology. Today's campuses must flex for many possibilities and be open to whatever may come next.
To develop solutions for adaptable places of learning, we've looked beyond schools in search of spaces that change frequently or unpredictably. We've studied performance stages, urban marketplaces and contemporary art galleries. Not stopping there, we've also looked at the latest in construction techniques, and examined disruptive technologies such as advanced robotics, artificial intelligence and material ecologies.


All of these explorations have taught us something about the way learning spaces could be designed for maximum flexibility. What we've found is that there are two primary ways to design for this kind of adaptability. The first is to avoid building or buying things that are meant to last a hundred years. By accepting the fact that you will need to adapt your space in the next 10 years, you can design smartly.
The second is to use a kit-of-parts, prefabricated building system that allows for updating or replacing of individual spaces when needed. At Kurani we're creating the first system of this kind. We call it the "School Box" and we're continually developing what can and should go into it.


However school designers get there, baking in the utmost adaptability can't be over-valued. Planners and architects 10 years ago would have never known to include open classroom spaces for virtual and augmented reality—or built in the hardware requirements for this kind of learning. And we can't know what we will want to do 10 or 20 years from now. All we can do—and what we should do—is design spaces that understand change is inevitable.
There's no perfect design for a school building. So as education leaders turn their attention to lagging school environments, the search should begin with a simple question: "Do I have the right process and team in place to do this?"
Editor's Note: Interested in learning even more about what's important when designing and opening new schools? We asked two dozen experts who have collectively opened more than a thousand school about what they've learned through their experiences, and they shared these 100 Tips & Insights for Opening Great New Schools.
Danish Kurani is the Founder and Chief Designer at Kurani, a school design firm. Follow them on Twitter: @kurani_us
---
Stay in-the-know with all things EdTech and innovations in learning by signing up to receive the weekly Smart Update.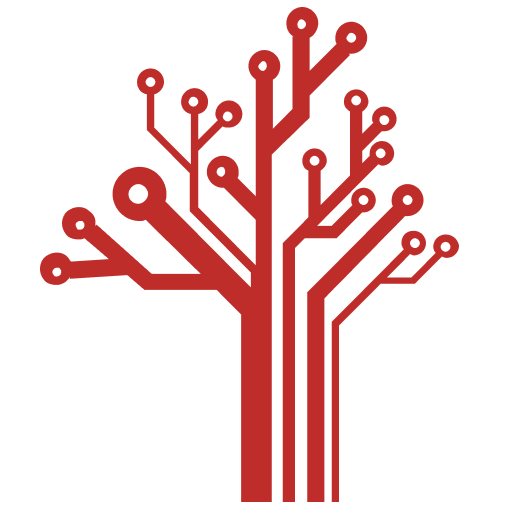 Getting Smart loves its varied and ranging staff of guest contributors. From edleaders, educators and students to business leaders, tech experts and researchers we are committed to finding diverse voices that highlight the cutting edge of learning.