4 Systemic Supports for High Quality PBL
In the last six weeks, I've made daylong visits to three schools that applied to join the Partnership for 21st Century Learning Exemplar program.
Our study team was looking for evidence that the student outcomes P21 has championed, as defined in our iconic Framework for 21st Century Learning, were being taught and assessed.
We were also looking for evidence that project-based learning was the primary pedagogy. It's our belief that high-quality PBL promotes the mastery of significant content while simultaneously developing the core skills of collaboration, critical thinking, creativity and communication.
Finally, we were looking for the 21st-century support systems that enable teachers to practice high-quality PBL and achieve the educational outcomes we most desire.
1. Assessment of 21st-Century Skills
In our model, 21st-century support systems:
Support a balance of assessments, including high-quality standardized testing along with effective classroom formative and summative assessments;
Emphasize useful feedback on student performance that is embedded into everyday learning;
Require a balance of technology-enhanced, formative and summative assessments that measure student mastery of 21st-century skills;
Enable development of portfolios of student work that demonstrate mastery of 21st-century skills to educators and prospective employers; and
Enable a balanced portfolio of measures to assess the educational system's effectiveness at reaching high levels of student competency in 21st-century skills.
Our network of 75 Exemplar schools and districts includes multiple organizations that excel in assessing 21st Century Skills.  The Catalina Foothills Unified School District in Tucson, AZ, embraces innovative performance assessment, deep learning rubrics and student skill mastery. The district has used the
The district has used the College and Work Readiness Assessment (CWRA+) to ask students to synthesize information from a variety of sources,  then evaluate and prepare a digital and written response while measuring their critical thinking, problem-solving and writing skills.
"We rely on our teachers and administrators to create rich learning experiences using the same important skills we are developing in our students: creativity and innovation, critical thinking, problem-solving, collaboration, communication, systems thinking and flexibility," says associate superintendent Dr. Mary Jo Conery.
2. 21st-Century Curriculum and Instruction
Teaches 21st-century skills discretely in the context of key subjects and 21st-century interdisciplinary themes;
Focuses on providing opportunities for applying 21st-century skills across content areas and for a competency-based approach to learning;
Enables innovative learning methods that integrate the use of supportive technologies, inquiry and problem-based approaches and higher order thinking skills; and
Encourages the integration of community resources beyond school walls.
This element of 21st Century Support Systems is on display at Visalia (CA) Technical Early College, a unique school housed on a 35-acre farm in California's Central Valley. Visitors to the school will see students completing college-level animal science work, participating in soil experiments, learning to operate and repair tractors and other heavy equipment, developing trade skills like food handling, welding and plumbing, all while putting math and science and other content knowledge to use in a purposeful and hands-on way.
3. 21st-Century Professional Development
Highlights ways teachers can seize opportunities for integrating 21st-century skills, tools and teaching strategies into their classroom practice—and help them identify what activities they can replace/de-emphasize;
Balances direct instruction with project-oriented teaching methods;
Illustrates how a deeper understanding of subject matter can actually enhance problem-solving, critical thinking and other 21st-century skills;
Enables 21st-century professional learning communities for teachers that model the kinds of classroom learning that best promotes 21st-century skills for students;
Cultivates teachers' ability to identify students' particular learning styles, intelligences, strengths and weaknesses;
Helps teachers develop their abilities to use various strategies (such as formative assessments) to reach diverse students and create environments that support differentiated teaching and learning;
Supports the continuous evaluation of students' 21st-century skills development;
Encourages knowledge sharing among communities of practitioners using face-to-face, virtual and blended communications; and
Uses a scalable and sustainable model of professional development.
At Landstown High Technology Academy & Governor's STEM Academy in Virginia Beach, VA, a Vanguard Leadership team was created as a way to allow teachers to take ownership of, plan and offer in-house professional development opportunities for teachers, by teachers. This group of teacher leaders seeks out best practices and innovative strategies being used by colleagues so they can be shared across the campus.
4. 21st-Century Learning Environments
Create learning practices, human support and physical environments that will support the teaching and learning of 21st-century skill outcomes;
Support professional learning communities that enable educators to collaborate, share best practices and integrate 21st-century skills into classroom practice;
Enable students to learn in relevant, real-world 21st-century contexts (e.g., through project-based or other applied work);
Allow equitable access to quality learning tools, technologies and resources;
Provide 21st-century architectural and interior designs for group, team and individual learning; and
Support expanded community and international involvement in learning, both face-to-face and online.
EPiC Elementary in Liberty, MO, asks a profound question: What do teaching and learning look like in a school without hallways where every space is a learning space?  EPiC stands for Every Person is Inspired to Create, and centers learning on three pillars: Empowering Creativity, Equipping Students and Engaging Communities.
Classes are called studios, with 50 eager learners guided by a pair of teachers. The school is housed in a renovated office building with flexible learning spaces, including quiet areas for independent study, large shared spaces for collaboration and a variety of seating options so students can choose how they will be most productive
As thoughtful practitioners move forward in this important quest to define the features of high-quality PBL, we must keep in mind that effective and engaging teaching must be anchored in 21st-Century Support Systems.
For more, see:
---
Stay in-the-know with all things EdTech and innovations in learning by signing up to receive the weekly Smart Update.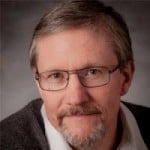 David Ross is a global education consultant and former CEO of the Partnership for 21st Century Learning.