Personalization and Real-World Learning at Big Picture Schools
By Rosie Clayton
I recently visited two Big Picture Learning schools in Seattle (Highline Big Picture & Gibson Ek High School), and it's fair to say I was absolutely blown away — without a doubt the most un-school schools I think I have ever visited.
I spent the day with Jeff Petty, Director of the Puget Sound Consortium for School Innovation (and Founder/ former principal of Highline) observing a number of activities and talking to students and staff. The perspectives and intuitions I drew from the visits flowed from our many thought provoking and thought challenging discussions throughout the day, and I was hugely impressed and excited by how they are redefining school culturally and philosophically, as well as pedagogically. And also how they are reimagining the role of a school within a wider community ecosystem, and perceptions of where and how learning happens. School and community felt symbiotic.


Big Picture schools tend to be located in higher poverty neighborhoods, offering a highly personalized and student driven curriculum, framed around individual strengths and interests weaved across a core set of competencies, and linked to State standards. Their outcomes for students under both state metrics and Big Picture specific metrics are impressive, and in almost all of the contexts in which they operate they outperform surrounding districts on indicators such as graduation and college progression rates — whilst also serving a higher proportion of students with additional learning needs — which is quite an achievement.
There were so many things to love about both schools I visited, but here are my top six:
1. Personalization + Personality
In addition to the delivery of a sophisticated student-centered curriculum, designed around Individual Learning Plans — which are the core tool for scaffolding and assessing learning and progress throughout the year — the expression of personality is a foundational driving energy across the school community, leading to a highly creative and slightly anarchic culture. A community of unique individuals (one student I met wears 1940s aviation type outfits to school every day!) who may have struggled within traditional school cultures driven by conformity, control and hierarchical power dynamics.
Adult relationships facilitate individual expression also, leading to spaces feeling comfortable and cosy, and Jeff described the dynamic between student and adult as being one of mutual respect and care — in all conversations the most important question being 'what would you do as a caring human being,' not as an authority figure or powerful adult. It absolutely reaffirmed my feeling that school design all starts with the adults, even if the endgame is student driven learning, as the relationships, dynamics and behaviors have to be fundamentally different from the outset.
2. Internships
Internships drive all learning, which involves students being offsite two days a week, having a wide range of learning experiences across the City. Offsite is almost more important than onsite activity. Assessment is holistic and industry/third sector/community partners co-construct the assessment rubrics, so their standards and expectations become part of the school operating system and culture.
The process for how students acquire internships is brilliant in scaffolding and building their relationships with the wider community, and internships are seen as very much an academic experience, reframing the academic/vocational value divide which is very powerful. Relationships are horizontal, with learning being facilitated by a wide variety of adults and mentors.

3. The Fit
Highline Big Picture just established an onsite thrift store (formed out of an internship) which will be run as a sharing economy enterprise, where anyone from the school and wider community can come in and swap clothes, and donate things — a collective closet almost.
During the day students can even come in and change what they're wearing — linking to the expression of personality as a core cultural driver — and it's a very important source of more formal clothes (e.g., suits for some internships). At the moment it's just clothing, but we discussed how they could have all sorts of consumer goods in the space in the future, building a local ecosystem around re-using, sharing, recycling, rather than constant consuming. And redefining school as a builder of new market and economic dynamics within a community.

4. Unschooling Process
Jeff and I discussed the difficulty of de-institutionalizing students and teachers from traditional systems, and building new school systems and cultures from the ground up. For students, at Big Picture, it's all about unexpected adult behaviors and surprises — for example if they get into trouble, taking them out for a coffee to talk about it rather than detention, disrupting normal thought processes and throwing expectations. And building new patterns of behavior, and the obvious, patience and persistence. Another thing I loved was that every time I asked questions using traditional education language — e.g. 'what's your ability profile?' — Jeff gave me a confused look. They just don't define or understand school in these terms.
5. Play & Curiosity
Linked to the expression of personality, play was just effervescent throughout both schools, with Gibson Ek in the process of developing a strong maker culture. One student said to me that 'school lets me dabble in lots of different things,' which is exactly how it should be. Sadly I had missed Cardboard Day of Play the previous week:


But I did get a demo of the smartphone-controlled robot race challenge:


Later that afternoon students were going to be exploring their interest in the latest craze of bottle flipping (yes this is a thing!) through using drones to capture the aerodynamic movements of the bottles.
6. Collective System Leadership and Knowledge Development
I was extremely interested in the impact that Big Picture Learning wants to have at the system level in the U.S. — I asked Jeff what the 5–10-year vision was for the Big Picture network, and he said system change towards innovative approaches and more dynamic demonstrator schools.
This is being pursued through a number of pro-active initiatives — for example setting up new schools, developing a leadership incubator for new Principals (inspired and linking into Impact Hub Seattle), expansion of the Big Picture network with low barriers to entry, a Fellows programme, open national events, and regionally establishing the PSCSI as the first model for building capacity and diffusing practice across a geographic area. Providing spaces and places for education innovation to happen, and this links strongly to their wider philosophy. There is also a big culture of growing your own and promoting talent, including positive discrimination to ensure diversity, and coaching and supporting 'underperforming' staff.
At an individual level, I was struck by Jeff's role as the pollinator of ideas and practice across the network, and also co-creating new ideas and knowledge through collaboration with individuals in other networks. For example, he had recently crowdsourced feedback on the differentiators, attributes and design principles for Big Picture from all the top people he knows across other networks, an amazing piece of intelligence and insight, which has informed both his work and that of others. And it goes beyond the notion of the inspiring individual entrepreneur towards recognizing the importance of collective knowledge development in innovation and system change.
For more, see:
Rosie Clayton is a freelance consultant currently working across education, tech, school and network design in the U.K. She is exploring innovation ecosystems in education across the U.S. as part of a Fellowship with the Winston Churchill Memorial Trust. Follow her on Twitter: @RosieClayton
This blog originally published on Medium
---
Stay in-the-know with all things EdTech and innovations in learning by signing up to receive the weekly Smart Update.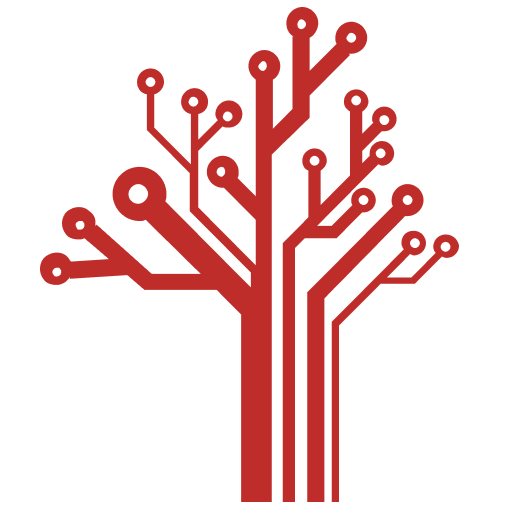 Getting Smart loves its varied and ranging staff of guest contributors. From edleaders, educators and students to business leaders, tech experts and researchers we are committed to finding diverse voices that highlight the cutting edge of learning.