The Personal Dimension to Place-Based Learning
By Mike Mihalik
As a young teacher planning a field trip in Kenai Fjords National Park, I saw the opportunity to hike alongside Exit Glacier to the Harding Ice Field as a great opportunity for students to learn more about glaciers.  I was wrong and I knew it when I read this last paragraph of a student's college essay:
"After another mile of trudging through the deep snow we saw a very pleasing sight.  A small cabin that showed us all our work had paid off.  I went inside and wrote a memory of my grandfather who had passed away from cancer when I was young.  We had finally made it to the top.  It was a beautiful sight, a vast land of pure ice.  Below us we could see lingering rain clouds and had lost the sight of the ground which we had come from.  This trip had showed me many things about myself that I hadn't known before.  I had the willpower to fight through all the doubts and it had paid off to the fullest extent.  I will never forget the life lessons I learned from this trip and will carry them with me forever."
The national parks certainly teach about science, nature, human history, art, etc. Perhaps the most powerful lessons we learn in the parks are about ourselves and this is just another reason why I feel that the national parks are America's best idea and best classroom.
Background
Since 2007, I have organized and led trips to different national parks around the country for students at Emmaus High School.  The primary goals of the trips were to increase environmental awareness, stewardship, and attendance to sites managed by the National Park Service.  Located in Eastern Pennsylvania, our students are not given enough opportunities to enjoy the national parks since there are none within 300 miles of our school.  Since the first trip to Denali and Kenai Fjords National Parks in 2007, more than 200 students have visited various national parks on multi-day trips around the United States of America.  
For me personally and professionally, one of the most exciting projects I ever became involved with was my research through Oregon State University as a graduate student in their Free-Choice Learning Program.  With the field trips I organized, students had been informally reporting value in this trips for several years, but it was uncertain as to how and why.  They claimed they were learning, but I did not fully understand what they were learning and how long the effects lasted.  Overall, I wanted to know what the overall influence of these trips on those students.  
Through student surveys, parent surveys, and interviews with students, I found that there were long-term impacts resulting from these trips to national parks.  In this post, I would like to share the personal dimension of place-based education in our national parks.
Why go on this trip?  It's personal.
Interest and motivation are critical when it comes to learning, and it is no different with place-based education.  Before looking into what the kids learned, it is important to know why they wanted to go on one of my field trips in the first place.  In my study, the former students were asked for their reasons for wanting to go on the trip and majority of these students had reasons for going that were personal.
38% of the students wanted a new and/or different experience
19% wanted a learning experience that connected to what they learning in class and another
19% loved traveling and/or the outdoors
15% wanted to go to see a specific national park or place
4% expressed an interest in going because of the influence from others
What are they learning?  Again, it's personal.
The findings suggest that the national parks truly offer a wide variety of experiences to the students. There is no question that the national parks are resourceful places because of the natural landscapes with significant ecological and cultural value. When asked what they learned that was specific to national parks, 37% of the students reported that they learned about geology and 27% reported learning about wildlife.  Other answers included ecology, meteorology, history, the National Park Service, human impact, and the significance of the national parks. This shows the national parks are much more than just landscapes. They are natural sites that teach observers about all of life's and earth's sciences depending on each person's own interests.
Beyond the traditional scientific studies and fields that are easily on display in national parks, the students were asked about what they learned that did not have to do with the national parks.  The results demonstrate a widespread theme of emotion and personal learning on these national park field trips.  The most common answers were self knowledge and social skills. This is significant because it clearly shows that students are not only learning, but many of them are learning about themselves.  In fact, more students claimed they learned about social skills more than physical skills, cultures, wildlife, and other areas.  Examples of student responses include, "More about myself; my strengths and weaknesses," and "I learned how to really compromise to the needs of the group."
Personal memories
Another area that becomes very personal is what the students remembered from their field trip to the national parks.  When asked what was the most memorable part of the trip, the top three answers were all related to their physical surroundings.  The most popular memory was something that occurred along a hike.  The second most popular memory was scenery that had not ever been seen before. Third, several students recalled a non-hiking physical activity, such as kayaking or fishing. This result sparks interest for two different reasons. First, there is existing literature that suggests content is more effectively conveyed when learners get a chance to explore their surroundings. In this study, 41% of the memories were hiking and non-hiking activities. Both of these are entirely physical activities that allowed the students to actively explore and it seems that the physical activities had a significant impact on what the students remembered years later. Second, from a financial standpoint, the scenery and hiking comes at little to no cost. These trips can be very expensive, as are many other field trips and other types of traveling in today's society, but this suggests that the costly activities may be replaceable by a walk in the woods.
There was also an element of personal emotion with their memories.  When asked about their most memorable experiences, the students provided many answers that included emotion. For instance, one student wrote that hiking was his most memorable moment, but also added "I felt as if I were on top of the world and that I could do anything after those experiences." This student was one of many to answer a question in this way supporting the idea that learning is not only personal, but emotionally satisfying and rewarding.
Parks are classrooms, but there's a big difference
As a classroom teacher, I have always been taught to hook the students and get their attention if I want them to be more engaged in learning.  When we walk out to Kenai Fjords National Park's Exit Glacier, no words are needed from me.  No demonstration or activity is required.  Seeing the glacier up close is the hook that sparks potential life-long learning.  Many national parks have the iconic images that can inspire in an instant.
As a classroom teacher, I have also been taught how to set learning objectives of units and lessons.  The new shift seems to be letting the students determine what they want to learn, but there is always going to be a curriculum to follow or standardized test looming in the distance.  In the national parks, the learning becomes wild and unpredictable, just like nature.  A simple hike about glaciers can teach students lessons about themselves.  A trip to national parks can teach students about social skills.  A single moment in a national park can be the spark for lifelong learning.
As a classroom teacher, I know it is not that easy to get the same results in a traditional classroom.
My personal spark
I went into college thinking I was going to end up teaching secondary mathematics.  A course on natural disasters and the professor changed my plans and I entered Earth and Space Science Education.  At the time, I was very interested in the content, but I was not invested and attached.  I did not know my passion for the Earth Sciences/outdoors existed until I was exposed to the national parks.  This did not happen through textbooks or even the fieldwork in some classes.  It happened when I saw Mt. Rainier and Olympic National Park for the first time.  Might some of our students share this passion, but have not had a chance to experience it yet?
Just like Yosemite's El Capitan, there is more than one route to the top
Consider the daunting task of hiking or climbing up a mountain in the backcountry of Denali National Park. Different people will attempt the challenge with a variety of skill sets and will take different routes to the top. Some will hike fast while others will take their time.  Some are set on scrambling up some rocks while others stop to look at the wildflowers.  Some will constantly be looking into the skies for changing weather while others may be scanning the surroundings for wildlife.  While at the top, some may choose to look north while others look south.
The same mountain provides a totally different and unique experience to a variety of people. The same can be said of my field trips to national parks and other examples of place-based education. Each student who participates receives a totally different and unique experience with each journey they take into our national parks.
This blog is part of our "Place-Based Education" blog series. To learn more and contribute a guest post for the series, check out the PBE campaign page. Join in the conversation on social media using #PlaceBasedEd. For more on Place-Based Education see:
Mike Mihalik is an Earth & Space Science teacher at Emmaus High School in Emmaus, PA.   Follow him on twitter: @mmihalik24.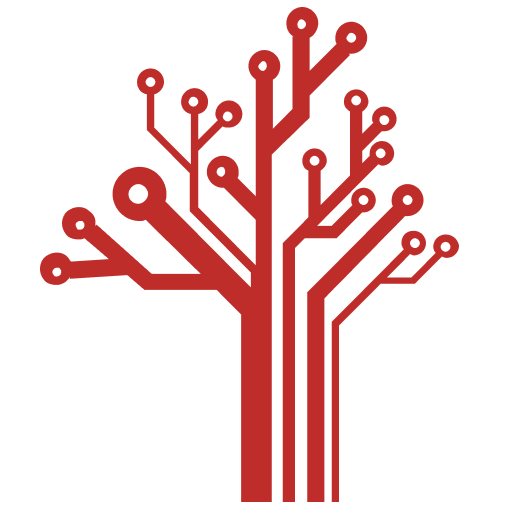 Getting Smart loves its varied and ranging staff of guest contributors. From edleaders, educators and students to business leaders, tech experts and researchers we are committed to finding diverse voices that highlight the cutting edge of learning.