How Stanford Took a Cue from Our School in Africa…and Everybody Won
By Ryan Findley
Of the many education meccas in the world today, Stanford's Hasso Plattner School of Design (aka 'The d.school') is among the top.
Having been a pioneer in both design thinking and education for many years, The d.school has created programs like School Retool, the d.school Fellowship and the K12 Lab.
So when The d.school quietly announced that it would be opening up a new program at the University of Cape Town in South Africa, many around the world rejoiced—finally, one of the world's most innovative, human-centered organizations setting up shop in our part of the world.
Being the good human-centered designers that they are, when the The d.school team started up in South Africa—a country with decades of Apartheid to still overcome—they decided not to "copy and paste" its West Coast approach to design thinking; rather, they asked the question "What will work here?" Interestingly, the team looked at its tried-and-true model (Empathize-Define-Ideate-Prototype-Test) and said, "Something is missing."
Going back to the drawing board, the team added two components that precede the previously perfected process: Self Awareness and Cultural Awareness. Essentially, the team realized the necessity of 'zooming out' and saying "Hold off on the design thinking for a second…who is the design thinker and what does he/she bring to the table?" In a moment, the design thinker's existence & development—as much as the users, the empathy exercises and the prototypes—became core to the design thinking process.
Our School in Africa
African Leadership Academy (ALA) opened in 2008 with the mission of developing the next generation of African leaders, but in the four years preceding that, ALA's founders literally launched the school out of The d.school, which opened in 2004. As the Academy took shape, d.schoolers and IDEO wizards joined our curriculum teams and wove human-centeredness into the Academy's fabric, well before most people in Africa (or anywhere outside of the Bay Area) had taken 'design thinking' seriously.
However, the team had a challenge: Needing to contextualize design thinking for the African context—a place where thousands of languages, tribes and cultures span boundaries of 54 countries made long ago by European conquerors—the founding curriculum team required a design thinking approach antithetical to a "user-as-guinea-pig" model that only further promoted outsider-knows-best themes in Africa. Guided by the belief that the human-centered designer must "be one" with the process, developing personally as much as (even more than) his/her solutions, ALA created our own design thinking process, The BUILD Model ©.
Believe. Understand. Invent. Listen. Deliver.  

BUILD begins with Believe, the stage in which we ask:
What assumptions, biases and beliefs do we bring to the table?
Just who do we think we are? What role do we have here?
What power dynamics or historical factors might my own participation awaken?
What do I believe about myself and those with whom I will work?
Do I believe we can collectively make impact?
Next, we saw the need to Understand, but with more nuance than user interviews or observations could ever provide:
What historical factors have brought us to this juncture?
How does my posture impact those I'm working with?
How can I model strong leadership and character in my pursuit of impact?
What skills do I need to develop as a human-centered designer in order to co-create impact?
What entrepreneurial skills might I use as a lever to create greater change?
From there, Inventing, Listening and Delivering follow along with the best in the design thinking done globally—with all the sticky notes and cardboard prototypes to boot. As we've integrated BUILD into almost every element of ALA—including staff development, student discipline and college applications, amongst other things—the human-centered approach has marked our organization.
ALA's Centre for Entrepreneurial Leadership, tasked with taking the best of ALA to Africa and the world, uses BUILD in its school-to-school advising and teacher training; ALA's Global Scholars Program and Catalyst Gap Program give global teens the opportunity to use BUILD to explore community development. Wherever we have used BUILD, we've seen the power of the model to drive inclusivity, flatten power hierarchies and amplify oft-unheard voices.
And Everybody Won
Matters of inclusion, power dynamics, privilege and—all together, now—EQUITY are front of mind for many educators globally. (Certainly, as a white, male, American teacher in a Pan-African institution, this has been on my mind continuously for the past five years).
For me, and I imagine for others, BUILD-like approaches are instructive when it comes to understanding my role as a human-centered educator. It's incumbent upon us all to not be the design thinking wizards behind the curtain; rather, it is imperative to stretch our own self understanding and contextual grounding in order to empower all students, giving them voice, choice and agency.

As the design thinking conversations heat up around schools across the world—yes, we can attest, it's now a global craze—our sincere hope at ALA and CEL is that anyone using design thinking processes—whether from d.school, IDEO, frog or others—would incorporate elements of self-awareness and cultural/contextual awareness to the curriculum.
For our part, we view each through the lens of leadership, entrepreneurship and Pan-Africanism; whether you view them through character education, personalized learning or place-based, we hope you will explore your own approach. And, as The d.school takes their wisdom to the far stretches of Africa and the world, we eagerly cheer them on.
Though ALA blazed a trail over a decade ago by pressing design thinking into the realm of "Self Awareness" and "Cultural Awareness," we are grateful to have institutions like the The d.school widening the trail & inspiring others to join in.
This blog is part of our occasional Smart Planet series, where we explore innovations in learning across the globe. Do you have an idea or an organization that we should know about? Use the hashtag #SmartPlanet or consider submitting a guest blog by following our guest blogging procedures and emailing [email protected] with the title "Smart Planet."
For more, see:
Ryan Findley is a Managing Partner with Centre for Entrepreneurial Leadership and Leadership Architect at the ALU School of Business. Follow him on Twitter: @RyanFindley.
---
Stay in-the-know with all things EdTech and innovations in learning by signing up to receive the weekly Smart Update.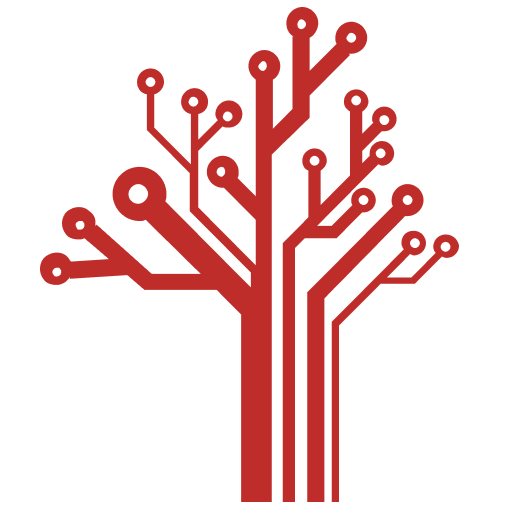 Getting Smart loves its varied and ranging staff of guest contributors. From edleaders, educators and students to business leaders, tech experts and researchers we are committed to finding diverse voices that highlight the cutting edge of learning.