The Rollercoaster of Career Choice: From Aspiring Physicist to Social Entrepreneur
By: Omar Bawa 
Choosing the right career is a journey. Your choice is not final when your teacher asks you your dream job, nor when you select your major at university; nor when you accept your first job offer.
Every experience you have, person you meet, book you read and film you watch guides your choice. It's likely that you will pursue many career paths before you find the right one. According to the Bureau of Labor Statistics, the average person holds ten different jobs before age forty.
At 16, I never imagined doing what I do today. My idea of a perfect job evolved from particle physicist to humanitarian lawyer to entrepreneur. Today at 24, I am the founder and head of product at a technology startup shaping the future of learning. I did not just wake up one day with a 10-year plan for my future. I simply kept doing what I loved, and that meant changing what I did when what I loved changed.
My parents were the first to play a big role in influencing my dreams. My father served the UNHCR to help refugees and my mother worked for the Global Fund to fight HIV/AIDS, TB and Malaria. They devoted their lives to helping others. While my brother and I were born in Switzerland, thanks to our parents we traveled and witnessed things that were hard to see, like children our age at refugee camps in Iran and the tsunami's devastation of our village in Sri Lanka.
We learned to see the world as a whole, not countries separated by borders. We were inspired to make a meaningful impact on the world. At school, this encouraged me to participate in Model United Nations (MUN), set up an association called the Make a Difference Society and organize an event on World AIDS Day to raise awareness and raise over $15,000 for an orphanage in Ghana.

My physics teacher was the next to influence my journey. I always loved math and science and I became obsessed with renewable energy and space exploration. My teacher, an applied physicist at CERN (the largest particle physics laboratory in the world) noticed me and helped fuel my passion. Sadly, she got promoted out of the classroom and into the administration. I no longer benefited from her guidance and soon other interests took center stage.
Sources of Inspiration
Inspiration can come from anywhere. I read a book recommended by my mother called The Street Lawyer. It's the story of a lawyer who quits a big firm to protect the rights of the homeless. After turning the final page, I decided that I could make a positive impact if I became a lawyer. My English teacher, a former lawyer from Oxford University, advised me. The summer after graduating high school, I interned for an NGO at UN Human Rights Council and studied International Humanitarian Law at the International Institute of Humanitarian Law. I then pursued law at the University of Geneva.

My interest in human rights eventually sparked an obsession to learn about other global issues. Before long, I read books like Mountains Beyond Mountains, which narrates a Harvard doctor's journey to cure the world, and watched films like Sharkwater about the hundreds of millions of sharks killed every year.
It was overwhelming. I wanted to address every challenge from climate change to poverty. So I started a website called End Ignorance to get people informed, inspired and involved. The community was engaged but I realized that to create impact on a massive scale, we needed to provide people a direct incentive to do good.
My brother joined me to pivot End Ignorance into Goodwall : a social network dedicated to help high school students showcase their achievements to connect with each other, stand out when applying to university and win scholarships. By providing students with a clear incentive to create value to society, we started fulfilling our vision.
Every day, students on Goodwall raise funds for relief efforts, volunteer for charities and pursue their passions. Already, over half a million students from 30,000 schools in 154 countries benefit from Goodwall.
Everyone wants to leave their mark on the world. They want to be satisfied with what they are doing each and every day. My journey so far has taught me that there is no direct or correct path to your career. I never thought that my love for physics would one day make technical brainstorms with engineers a pleasure; or that my legal education would make problem-solving with lawyers efficient; or that my drive to make a difference would wake me up everyday.
While your dream today might not be your dream tomorrow, every lesson you learn pursuing it now will help you achieve your future dreams.
"Do not look at the trees. Look at the forest." – My teacher, Ms. Edward
About "GenDIY"
eduInnovation and Getting Smart have partnered with The J.A. and Kathryn Albertson Family Foundation to produce a thought leadership campaign called Generation Do-It-Yourself (GenDIY)–how young people are hacking a pathway to a career they love–on The Huffington Post and GettingSmart.com. This campaign about reimagining secondary and postsecondary education and career skills will explore the new generation building a global economy and experiences that are impact driven and entrepreneurial. For more on GenDIY:
Omar Bawa, 24, is the Founder and Head of Product at Goodwall. Follow him on Twitter:@omarbawa.
---
Stay in-the-know with all things EdTech and innovations in learning by signing up to receive the weekly Smart Update. This post includes mentions of a Getting Smart partner. For a full list of partners, affiliate organizations and all other disclosures please see our Partner page.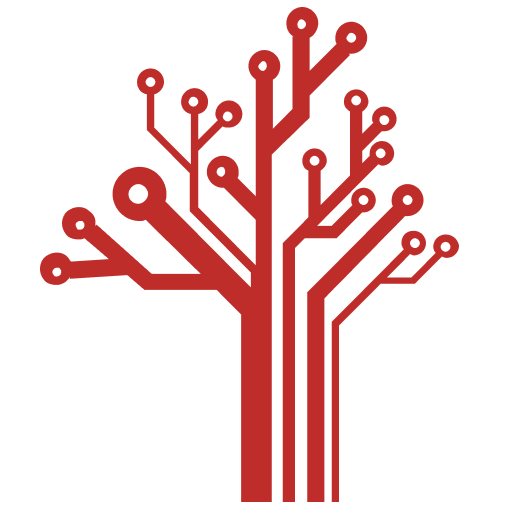 Getting Smart loves its varied and ranging staff of guest contributors. From edleaders, educators and students to business leaders, tech experts and researchers we are committed to finding diverse voices that highlight the cutting edge of learning.