Dropping out of High School? Go to College Instead
By Emily Froimson
Is it possible for a student who has dropped out of high school to go to college? It may sound unlikely, but some students once labelled 'dropouts' are earning their high school diploma and graduating with at least a semester of college credits.
These students are reconnecting with their education, and paving a pathway to postsecondary success. Even for young people who earn a diploma, the pathway to college completion is a challenge. For students who leave high school before they earn their diploma, the pathway is nearly impossible to navigate.
Dual enrollment provides a structured pathway to college for struggling students.
Dual enrollment, where high school students earn college credits for courses taken through a college, is one strategy that supports both high achievers and struggling students, often at little cost to the student or her family. It is also a strategy that addresses two persistent challenges around educational attainment.
Challenge 1: Low-income students are graduating high school at lower rates than their peers.
In spite of increasing high school graduation rates, nearly 1 in 5–or 750,000–students each year don't complete high school on time. For low-income students, outcomes are worse, with 1 in 4 students not graduating on time.
In Oregon, where I live, that number is 1 in 3. At a time when a degree is increasingly necessary to earning a living wage, we cannot leave behind so many young adults. The costs to the student and the community are staggering.
So why would a college-based program work for students who have dropped out or fallen behind in high school? Traditional schools often do not meet the needs of young people who are taking on adult responsibilities such as working and caring for family members, living in foster care or facing in-school challenges. These students may languish in school or drop out altogether.
Sometimes a nontraditional setting that challenges them and puts them on a pathway to college is just what they need. They get to reinvent themselves as college students in a setting with older students. A recent study of a California dual enrollment program confirmed that dual enrollment programs can help students graduate from high school; dual enrollees in the studied program had similar GPAs, but higher high school graduation rates.

Savannah grew up with parents addicted to opiates. By the time she reached high school, Savannah was effectively caring for her younger siblings as well as her parents. She dropped out before finding her way to the Gateway to College program at
Metropolitan Community College
 in Omaha, Nebraska. She still had aspirations for a better future, and at Gateway Savannah received supports missing at home and in school. She soon earned her diploma and an associate's degree in respiratory care, with the flexibility to support her siblings. Savannah has hacked her way to a life with entirely new possibilities and a potentially lucrative career.
Challenge 2: Low-income students are not completing college.
Too many students, particularly first-generation and low-income students, are arriving on college campus unprepared, even though they have done everything they were supposed to do. As a result, they are far less likely to persist and earn a degree.

While college entry rates have significantly increased at all income levels, large enrollment gaps remain, particularly for the lowest-income students. College completion gaps are even more troubling.
First-generation, low-income students are four times as likely to drop out of college in their first year
Low-income students and students of color are more likely to need remediation than their higher-income, white peers.
Dual enrollment is one strategy that can help students access college and persist to graduation. These programs enable students to get a head start on college and develop a sense of belonging. They can create flexibility once the student enrolls or help them to get through faster, which can mean less debt and an earlier start on a career.
Graduates of Gateway programs have earned, on average, a full semester's worth of transferable college credit, saving them thousands of dollars, and increasing the likelihood that they will continue in college. Nearly two-thirds of Gateway graduates–students who were once way off track or had already dropped out of high school–continue in college, a percentage comparable to the national average for all high school graduates.


From an early age, Nick knew he was interested in design. And though he had demonstrated a strong aptitude for academics as a freshman, a combination of life challenges and a belief that high school was irrelevant to his career goals quickly led him to failing grades. Fortunately for him, his home state of Washington allows students to complete high school and an associate's degree simultaneously while attending community college.
At 16 years old, Nick dropped out of high school and enrolled in the Gateway to College program at Lake Washington Institute of Technology, where he excelled in dual credit classes, graduating at age 19 with a diploma, a high GPA, an associate's degree and no debt. He found internships, made connections and now, at the ripe old age of 20, he's an art director for an advertising firm. Nick was driven and knew what he wanted. He carved his own pathway.
Is Nick's story unusual? Probably. But it doesn't have to be. With its demonstrated success, dual enrollment options should be available to more students. Many high school students are simply not ready for college when they graduate, and nearly half of students who take classes while still enrolled in high school pay for college credits out of pocket. Low-income students have the same aspirations as their peers, but they're not finishing college at the same rate. Let's expand the availability of dual enrollment, and give them an additional means to attain their dreams. Dual enrollment expansion will help ensure that our nation's talent does not go to waste.
About "GenDIY"
eduInnovation and Getting Smart have partnered with The J.A. and Kathryn Albertson Family Foundation to produce a thought leadership campaign called Generation Do-It-Yourself (GenDIY)–how young people are hacking a pathway to a career they love–on The Huffington Post and GettingSmart.com. This campaign about reimagining secondary and postsecondary education and career skills will explore the new generation building a global economy and experiences that are impact driven and entrepreneurial.
For more on GenDIY:
Emily Froimson is president of the Gateway to College National Network. Follower her on Twitter: @ERFroimson.
---
Stay in-the-know with all things EdTech and innovations in learning by signing up to receive the weekly Smart Update.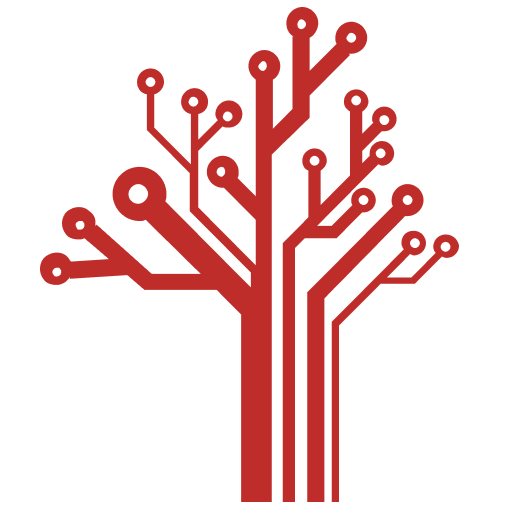 Getting Smart loves its varied and ranging staff of guest contributors. From edleaders, educators and students to business leaders, tech experts and researchers we are committed to finding diverse voices that highlight the cutting edge of learning.