Two Foundations for Sustaining Equitable Education Strategies
Mark Otter, COO, VIF International Education
Everyone deserves access to a high-quality education.
Ensuring inclusive, equitable access for all students to that education requires a strategic approach.
In 2000, leaders from around the world created the Millennium Development Goals (MDGs) as a 15-year strategy to address global issues including poverty, hunger, disease, lack of adequate shelter, exclusion, gender equality, education and environmental sustainability. At the end of the 15 years, the United Nations recognized that as a result of sustained focus on the MDGs by organizations and governments around the world, millions of lives were saved and conditions improved for millions more.
In an effort to continue the systematic approach to tackling the world's biggest problems, the United Nations issued the Sustainable Development Goals (SDGs) as another 15-year strategy to address environmental, social and economic sustainability. Included in the SDGs is a goal to ensure inclusive and equitable education and promote lifelong learning opportunities for all.
Goals of inclusive, equitable access to high-quality education come with their fair share of obstacles. One is the natural tension between tactical and strategic responses to a problem. It is our human instinct to keep (literal and figurative) fires at bay. When something catches fire, we extinguish it because it makes us feel safe and it's cathartic, it feels productive. We repeat this again and again, but eventually we must determine a sustainable strategy that keeps the fire out or contained. To truly stop fires, we must study them, research preventative methods and determine which options to implement.
Educators and education leaders deal with a lot of (mostly figurative) fires. Teacher retention and satisfaction issues, classroom management tasks, limited or non-existent resources, standardized tests and parental concerns–the list goes on and on. Long-term strategic plans may not offer the same sense of immediate relief that putting out a fire does. But, without a systematic and sustainable approach to framing challenges and co-constructing solutions–one that includes all stakeholders: parents, the community and educators–we spend a lot of time addressing the same fires over and over again.
So what is required for education institutions to strategically support increased inclusivity and equitable access to high-quality educational experiences?
Create educational approaches that see teachers as force multipliers for change so that teacher learning is critical and designed to impact classroom practice.
The state of Kentucky has long been a leader in progressive education movements as it was the first state to implement both Common Core and College and Career Readiness standards. Now, Kentucky has taken an innovative approach to learning through global competency.
Participating schools create global environments where students deepen their understanding of all subject areas through cultural and language lenses that heighten their engagement. To provide robust learning experiences for all students, teachers at every global school are provided with inquiry-based professional development–customized to global, culturally responsive and dual language instruction–curricular materials, instructional support and access to an online community of educators.
Commit to the assumption that all students are capable of responding to educational practices proven to be successful, and infuse the knowledge and skills required to succeed into all content areas.
In the last few years, several large school districts analyzed their tracking procedures and found discriminatory practices that prevented significant numbers of students from accessing rigorous and advanced placement courses. To put it bluntly, students with engaged parents from more affluent backgrounds were being promoted while students on the opposite end of the spectrum were simultaneously being confined to less rigorous academic path.
These practices are the antithesis of inclusivity and equity. These practices are inherently culturally and economically biased and the long-term effects damage the child, their families and communities. Worse, it is our society as a whole that will pay the consequence of this loss of human social capital. And if our mission is to ensure that every student receives equal access to a quality education, this is far off the mark. Fortunately, there are educators and education leaders systematically working towards creating equitable, inclusive learning environments.


In North Carolina, the A+ Schools Program integrates arts throughout all subjects to build enhanced, creative and arts-integrated learning opportunities for all students. Who wouldn't enjoy a tap dance lesson that covers 90- and 45-degree angles? Through its arts-based school reform movement, the A+ Schools Program recognizes the growing diversity of students and develops art programs that serve the needs of each school partner. The approach not only builds engagement, but it also supports rigor as it is focused on the process, not just the product, which allows for adaptability and long-term sustainability. 
The state of Kentucky and the A+ Schools Program are just two examples of how leaders can empower and support educators in delivering high-quality education experiences to every student. By engaging educators in larger strategies and equipping them with strategic goals and tools, education leaders create sustainable programs with real impact.
To read more about equitable approaches to student preparation, download Global Education & Equitable Preparation: An Educator's Digest of Facts and Figures.
This post is part of a blog series on global education and equitable preparation in the classroom produced in partnership with VIF International Education (@vifglobaled). Join the conversation on Twitter using #globaled. For more, check out (Global Education and Equitable Preparation) and:
Mark Otter is the COO of VIF International Education. Follow Mark on Twitter: @markjotter.
---
Stay in-the-know with all things EdTech and innovations in learning by signing up to receive the weekly Smart Update. This post includes mentions of a Getting Smart partner. For a full list of partners, affiliate organizations and all other disclosures please see our Partner page.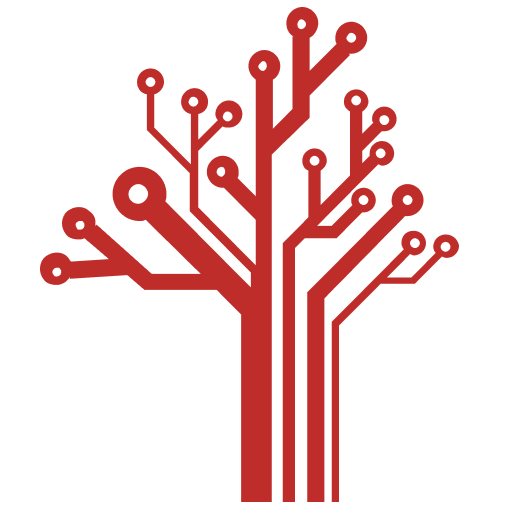 Getting Smart loves its varied and ranging staff of guest contributors. From edleaders, educators and students to business leaders, tech experts and researchers we are committed to finding diverse voices that highlight the cutting edge of learning.