"With Math I Can" – Changing Our Mindsets About Math
By Rohit Agarwal
A student comes home from school, dumps a backpack on the kitchen floor, looks at a parent and in a defeated voice declares, "I'm not good at math."
If you are a parent, there is every possibility that this scenario has happened in your own kitchen. Sadly, it likely happens in homes around the country every day.
In fact, you have probably even heard your spouse, a friend, a neighbor utter the same self-defeating phrase. More than 50% of young adults report that they say, "I'm not good at math," according to a survey by Change the Equation. Yet, the same study reports that nearly all Americans (93%) agree that developing good math skills is essential to success in life.
Today we face the sobering realization that more and more kids and adults identify themselves as "not good at math." It's a mentality that is all too common and accepted in our society today–it's one that can have a profound and lasting negative impact on an individual as well as our nation's economy. This attitude is particularly perilous in lower income communities, where scores from the most recent Nation's Report Card showed that only 44% of low-income students achieved a basic understanding of math versus 71% of average-income students.
As the father of a six-year-old daughter, I want her to always have a positive mindset about math and to have a deep understanding of the ways that math aptitude can power her dreams and support her success in life. I know that parents around the country have the same aspirations for their children.
Math Skills Are Critical to Survive and Thrive
At Amazon Education, we're working to make this happen for all U.S. children through the "With Math I Can" initiative. We are collaborating  with leading education organizations, including Stanford University Professor of Mathematics Jo Boaler; Character Lab; Common Sense Education; Edutopia; NCTM; PERTS; Class DoJo; and Teaching Channel to challenge the nation's more than 3 million teachers, their students and parents to take a pledge. The pledge is to replace saying, "I'm not good at math" with growth mindset positive statements like, "I am working to get better at math" or "I will learn from my mistakes."
Math is a basic skill, necessary to survive and thrive. Not only are math skills critical to success in the STEM fields, they are necessary for all careers, from selling real estate or running a bakery to being a NASCAR driver or a  building contractor. In addition, we use math in every facet of our everyday lives, such as grocery shopping, planning a route for a road trip, making a casserole or paying bills.
Yet, studies show that other countries are outpacing the U.S. in math achievement. The 2015 National Assessment of Educational Progress–the Nation's Report Card–showed that U.S. 4th and 8th grade students are performing worse in math than they were two years ago.
We are also seeing a gender gap in math achievement in the United States. While in elementary school, U.S. girls see higher levels of math achievement than boys, but that changes when they enter high school. Boys outperform girls on the SAT math test, with as much as a 32-point advantage, according to the College Board. Could this be the result of low math esteem for girls?
Also, according to the National Science Foundation, while women may study math in college, they remain underrepresented in careers requiring strong math skills, with the greatest disparities occurring in engineering, computer science and the physical sciences.
"With Math I Can" has the ambitious goal of making all of that a thing of the past.
Make a Growth Mindset Pledge to Math
To support the initiative, we created a video to highlight the need for a growth mindset about math. When you look at the kids in the video saying things like, "math makes me scared" or "I just don't get math" or "math makes me feel stupid," they looked defeated. But when they declare "math isn't beyond my reach" or "my potential can take me anywhere" or "with hard work and the right mindset I can grow" they stand taller, speak more strongly and you see confidence in their smiles. This is what we want to see in classrooms in the nearly 100,000 schools around the country.
In just a month since launch of "With Math I Can" we are beginning to see a change–more than 60,000 have taken the pledge to transform their math mindset, celebrate their mistakes as opportunities to learn and grow, be confident and persevere through difficult practice.
However, this is just the beginning. We want ALL teachers and their students to sign the pledge. Just like as parents we want our children to have a positive math mindset, we want everyone in U.S. classrooms to declare, "With Math I Can." Visit www.WithMathICan.org today and join the growing number of students, teachers and parents who are transforming their mindsets about math.
For more, see:
Rohit Agarwal is the general manager of Amazon K-12 Education. Follow "With Math I Can" on Twitter @WithMathICan.
---
Stay in-the-know with all things EdTech and innovations in learning by signing up to receive the weekly Smart Update.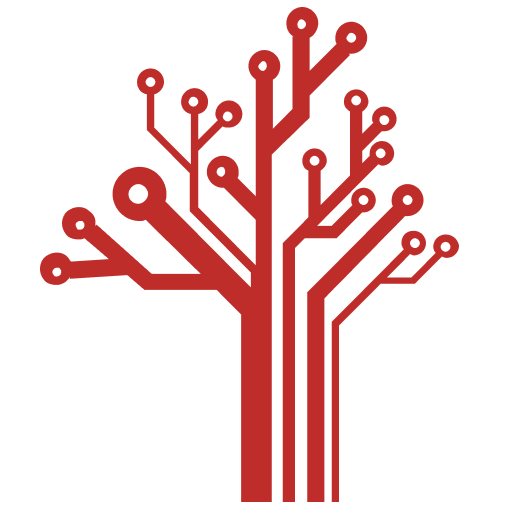 Getting Smart loves its varied and ranging staff of guest contributors. From edleaders, educators and students to business leaders, tech experts and researchers we are committed to finding diverse voices that highlight the cutting edge of learning.