How to Create Your Anywhere, Anytime Learning Playlist
By Lisa Haugh
My favorite playlists have purpose. I have playlists for running, when I need a consistent, high-energy beat, and playlists for paddle-boarding, when I prefer something I can zone out to.
You can build a customized learning playlist to get your career jamming too.
Pick your format
Your first step is to choose a learning platform, and the good news is you have plenty of options. A lot of students, especially those on a budget, head straight to Google and YouTube for educational content. While you'll find unlimited sites and videos, it's tedious and time-consuming to sift through so much content to determine which is right for you. Similarly, the level of quality is all over the map.
If you prefer more structure and an academic flavor, massive open online courses (MOOCs) affiliated with a university or college might be for you. In MOOCs, the course curriculum follows a set schedule, complete with deadlines and assignments. MOOCs are to be commended for helping students who couldn't have attended these institutions otherwise, but the courses can be tough to keep up with if you're already working full-time (or carrying a full course load) and have other time constraints. For MOOC, check out sites like edX, Coursera and Khan Academy.
If you prefer a subscription model à la Spotify and are okay with mostly tech and business courses, a private online learning provider might be the right fit. You might find it limiting, however, if you want to learn about a different field or sample a few categories to see what clicks. For subscription models, check out sites like Skillshare, Udacity and Lynda. 
Finally, if you'd prefer to choose from a variety of instructors and course styles to build your own curriculum, you might give Udemy a try. Udemy is an online marketplace where anyone can take or teach a course. It offers the convenience of online learning but with more flexibility and a wider selection of topics. Rather than replicating university material online, Udemy courses are created by everyday experts from around the world who are passionate about sharing their knowledge.
Students are free to start in the middle of a course, start a new course without finishing the last one, etc., to craft the online learning experience that best fits their needs–whether that's learning a very specific action like how to make a pivot table in Excel or a complete introduction to programming with Python. Among millennials, the most popular Udemy course categories are web development, programming languages, mobile apps, entrepreneurship and design tools.
But don't just take my word for it. On Udemy, 68% of our students are millennials, the generation that first embraced the Internet to control their entertainment experiences too. Just as millennials watch whatever TV shows they want, whenever they want it, wherever they take their devices, now they're flocking to "anywhere, anytime" learning for the same program-your-own experience. Here are a few success stories from real Udemy students:
Alexa. Moved to New York City after graduation to pursue her dream of working in an art gallery but had to take another job to pay the bills. She took courses to learn about marketing and transformed the job she thought she'd settled for into a different kind of dream job.
Lesson learned: Be broad-minded and proactive about upskilling, and amazing opportunities can open up to you.
Kyle. Figured he'd make his parents happy by becoming a doctor but realized med school would be a waste of time and money if he didn't really want it. He took Udemy courses on programming, quit an insurance job he hated, and is now working as a developer.
Lesson learned: Don't be trapped by others' expectations; put in the work, and you can turn your your interests into a career.
John Anthony. Felt like he had no job skills when he graduated, but he did have a product idea, so he took entrepreneurship and tech courses to launch and grow his own business.
Lesson learned: You can be bold and carve your own path if you have access to resources and people to show you the ropes.
Mohamed. Majored in civil engineering but was passionate about sports management and wanted to switch fields without going back to school. An unenthusiastic college student, he discovered he loves learning online and has successfully changed his career path.
Lesson learned: Your major is not your destiny, and you can learn (and enjoy it), even if traditional education wasn't a fit for you.
Anthony. After working as a freelancer, he aspired to a full-time UX design job but didn't think he was qualified. He upskilled with Udemy and got his dream job.
Lesson learned: Believe in yourself; with hard work and grit, great things come within reach.
Do your homework
Whether you're thinking ahead to college, getting ready to graduate, or have just embarked on your career, learning is the key to reaching your goals and building the life you imagine for yourself.
In order to get the most value out of your online course-taking, here are a few things to consider:
Budget: Subscription services can be expensive, so make sure you'll be able to take enough courses to justify a monthly fee. Also note that some providers will let you take courses for free but will charge for certifications and other credentials.
Schedule: Look at whether your course will be self-paced or if you'll be held to an established schedule of deadlines and deliverables. You may not get "credit" for the course if you don't keep up and finish on time.
Format: Think about which you prefer, a highly structured experience dictated by the course provider or a looser approach that lets you enroll in any combination of courses and take lectures in any order you want.
Interactivity: We all get stuck and have questions when we're learning something new. Make sure you'll have a way to ask questions and get reliable, timely responses. On Udemy, course discussion areas are usually lively, and the most successful instructors interact directly with students and create a personal connection.
Variety: You may not know all the courses you want to take at first. While it's common for students to take courses from multiple providers simultaneously, you may prefer a one-stop shop that covers the full range of hard and soft skills and business and personal interests. Udemy students tell us they also like the variety of getting different perspectives and teaching styles from different instructors.
Practicality: There's a difference between academic learning to broaden your mind and skill-based courses that teach you something specific you'll need for a job. Make sure you're not signing up for one when you really want the other.
Mix it up!
My final piece of advice for creating your learning playlist is not to get stuck in one genre. If I could tell my 20-something self one thing, it would be to value cross-training. I dove straight into hyper-technical corporate law topics without realizing I'd need different skills, like public speaking and knowing how to read a balance sheet, to be a better leader.
If you're not someone who's naturally excited by the prospect of learning, that's okay. Your career is not doomed! But you may want to take extra steps to get the most out of your online course-taking. Just as you'd grab some friends to join you for a run when you're trying to exercise more, you can take courses as a group or just meet up regularly to talk about your goals and progress. The beauty of learning online is that it's all up to you, not an administrator or professor. You might discover you are a lifelong learner once you're the one in charge.
About "GenDIY"
eduInnovation and Getting Smart have partnered with The J.A. and Kathryn Albertson Family Foundation to produce a thought leadership campaign called Generation Do-It-Yourself (GenDIY)– how young people are hacking a pathway to a career they love – on The Huffington Post and GettingSmart.com. This campaign about reimagining secondary and postsecondary education and career skills will explore the new generation building a global economy and experiences that are impact driven and entrepreneurial. For more on GenDIY:
Lisa Haugh is VP of People and General Counsel at Udemy. Follow Udemy on Twitter, @udemy.
---
Stay in-the-know with all things EdTech and innovations in learning by signing up to receive the weekly Smart Update. This post includes mentions of a Getting Smart partner. For a full list of partners, affiliate organizations and all other disclosures please see our Partner page.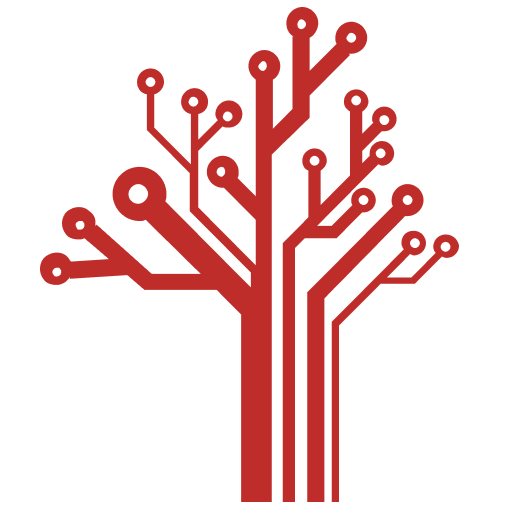 Getting Smart loves its varied and ranging staff of guest contributors. From edleaders, educators and students to business leaders, tech experts and researchers we are committed to finding diverse voices that highlight the cutting edge of learning.