5 Keys to Forging Strong Parent Engagement
Dennis Pierce
When Maurice ("Mo") Green became superintendent of North Carolina's Guilford County Schools nearly eight years ago, one of the first things he did was to embark on a "listening tour," in which he visited schools, held meetings, and traveled throughout the community to gather insight. How did stakeholders feel about their schools? What ideas or concerns did they have? What issues were most important to them?
Wherever he went, he heard the same message over and over again: Focus more on parent engagement. Teachers, administrators, and community leaders agreed this was critical to improving achievement, yet—at the time—it was something that didn't get enough attention in the district.
With this advice in mind, Guilford County has created a comprehensive model for engaging and informing parents through workshops, videos, and even free online tutoring to help their children with homework. These efforts are coordinated by the Guilford Parent Academy (GPA), a program within the Guilford County Schools created in 2011 under Green's leadership, and they align with the goals of the Smart Parents project—ensuring that parents are involved, informed, intentional, and inspirational.
The program began modestly, with start-up funding from local business partners and only one full-time staff member, said GPA Director Lindsay Whitley. Today, it is run by five full-time employees and is supported through $1.9 million in federal Race to the Top money, and its efforts are paying off: An independent evaluation last year found that parent participation in school programs and activities has increased every year since GPA's inception.
As parent engagement has improved, so have parents' perceptions of the district. In its annual parent survey, the percentage of parents who agree that Guilford County Schools is "headed in the right direction" has risen from 68 percent in 2009 to 82 percent in 2014.
Based on the lessons learned in Guilford County, here are five keys to forging stronger parent engagement in K-12 schools.
Bring everyone to the table
In developing its parent engagement strategy, Guilford County formed a committee with representation from a variety of stakeholder groups, including parents, local universities, and social service organizations. The committee was tasked with figuring out what better parent engagement would look like in the district.
"It was important to have a wide range of voices represented," Whitley said. "We sought out various partners whom we thought should be on the committee. We were very intentional in inviting participants."


The committee surveyed the entire community to learn about parents' biggest needs and desires. It also looked at best practices in parent engagement from research literature and from other school systems nationwide, including the Miami-Dade County schools. These efforts informed the development of GPA's workshops and parent engagement strategies.
"Get as many people involved in your planning as possible," Whitley advised. "Sometimes, this makes the work more complicated—but the results become stronger as well."
Show parents how they can support their children's learning more effectively
Information is power. While most parents want to support their children's learning at home, they often don't know how to do so, Whitley said. Many Guilford County parents never graduated from high school themselves, and they might not be aware of how important it is to read to their children—or how critical algebra is for understanding higher-level math.
To overcome this challenge, Guilford County has partnered with Connect with Kids to provide video content that helps parents support their children's learning. The videos cover topics such as how to make sure parents aren't overscheduling their children, how to talk to their children about risky behaviors, and how to recognize when a child is being bullied—and Guilford County shows these videos on its local cable TV station and makes them available to parents on the GPA website.


The GPA program also offers face-to-face workshops for parents to address more expansive topics, such as how to plan for and apply to college. And, it has teamed up with Brainfuse to provide free, 24-7 online tutoring for any county student.
Remove the barriers to participating
Many parents would like to attend these face-to-face informational sessions, but they have to work or have other obligations. "We thought: How can we make this content available to parents who can't attend an in-person session?" Whitley said.
To solve this problem, Guilford County launched an initiative called "GPA on the Go," in which it delivers face-to-face sessions for parents at their workplace. The district has partnered with about two dozen companies that employ large numbers of parents, including Polo Ralph Lauren, to offer the workshops on site during employees' lunch or dinner breaks.


"It's our way of reaching parents where they are," Whitley said.
Michelle Gill-Moffat, youth development director for the City of Greensboro Parks and Recreation Department, works with the district to plan and deliver "GPA on the Go" sessions to city employees.
"I hear great feedback from the parents who attend," she said. "They'll say, 'This is perfect, because I don't have time (to attend a class) when I get home.' There's soccer practice, or Brownies—and they don't have time to go back out to yet another (event) at night. By attending during their lunch break, they're still able to get that information."
Enlist the help of champions
With a staff of only five employees serving 72,000 students and their families, GPA relies on a team of "parent liaisons" to help spread the word about its various programs. These parent volunteers "are an extension of our office," Whitley said. "They know how to reach out to other parents in ways we don't think of."
School systems often struggle to find volunteers who can take that much time from their hectic schedules. To get over this hurdle, Guilford County offers parent liaisons a small cash incentive of up to $150 per month in exchange for their time.


Natasha Pace is a parent with two children in the Guilford County Schools, and she has served as a parent liaison for Allen Middle School in Greensboro. She has put up fliers and set up a table at school events to help parents register for the district's online student information system, so they can keep better tabs on their children's progress.
The cash incentive helps pay for art supplies, gas money, and other out-of-pocket expenses, she said. And while Pace said she would happily volunteer regardless of the money, she added that it does serve as an incentive for other parents to volunteer.
"It's a way for us to succeed and knock out the barriers to participating," she noted. "This gives us a boost to be able to do more."
Evaluate and improve
Last spring, the district brought in an outside evaluator to measure its success. The evaluation affirmed that GPA is strengthening parent engagement, and it revealed which topics were best received among parents—such as information about children's health and well-being.
The evaluation also revealed a few areas for improvement. "We're already doing a lot for our non-English speaking population," Whitley said, "but the feedback said we could do even more for our ESL families, such as adding more interpreters." Transportation also was cited as a challenge for many parents, and so district officials are looking at ways to overcome this barrier as well.


"Gather data, and constantly try to improve the work," Whitley recommended. "We do evaluations after every workshop or class, so we don't continue to offer things that aren't resonating with parents."

This blog was selected for publication as part of our Smart Parents blog series and book, Smart Parents: Parenting for Powerful Learning in partnership with The Nellie Mae Education Foundation. For more information, please see our Smart Parents: Parenting for Powerful Learning page and other blogs in the series:
For more, check out:
Dennis Pierce is a freelance writer who has been covering education and technology for nearly 20 years. Follow Dennis on Twitter, @DennisWPierce.
---
Stay in-the-know with all things EdTech and innovations in learning by signing up to receive the weekly Smart Update.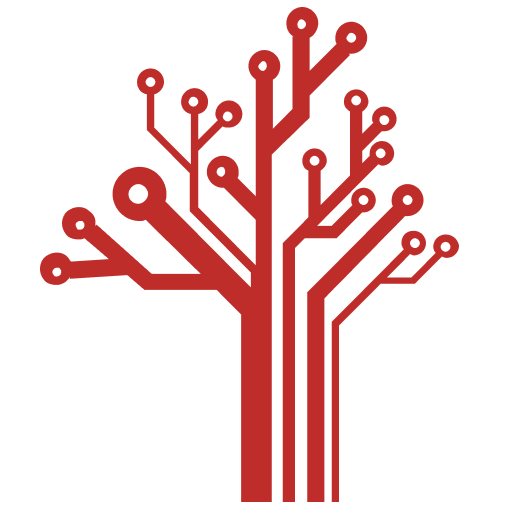 Getting Smart loves its varied and ranging staff of guest contributors. From edleaders, educators and students to business leaders, tech experts and researchers we are committed to finding diverse voices that highlight the cutting edge of learning.