Closing the Digital Divide for Parents: A COVID-19 Story
Dorchester School District Two (Summerville, SC) is an award-winning school system near the Charleston, South Carolina area with more than 26,000 students attending district schools. The district has fifteen elementary schools, six middle schools, and three high schools that serve the suburban community of Summerville in Dorchester County.
Recognized as a school system of excellence, Dorchester School District Two has been awarded district-wide National Accreditation from the Cognia Accreditation Commission. The district is committed to providing opportunities that ensure that students possess world-class skills and knowledge to be college and career ready. These goals parallel the tenets of the Profile of the South Carolina Graduate and shape the rigorous and relevant curriculum, as well as innovative programming, in kindergarten through twelfth grade.
Dorchester School District Two is leading the way, every student, every day, through relationships, rigor, and relevance. As reported on the 2019 South Carolina report card, Dorchester School District Two achieved a graduation rate of 90.3%. In addition, the 2020 graduating classes of 1,773 students were offered a total of $40,970,507 in scholarships.
The Dorchester County School District Two′s School Board recently announced that its students would remain in eLearning through the end of January. District officials say data shows COVID-19 activity in Dorchester County is spiking because of holiday traveling and gatherings. Also, District leaders realized that the students were technology savvy, but parents needed additional assistance. The District uses Modern Learning Specialists (MLS), or teachers who are very real versed in technology, to communicate with parents about technology. Theses MLS's posted videos for parents but they were not utilized to the level that the district wanted, so they reached out to Future of School to see if we could facilitate additional training.
The Resilient Schools Project is a Future of School initiative to assist schools and districts with developing an ongoing response to instruction disruptions during the 2020-21 school year.
The District offers two options for students during COVID-19:
eLearning

 is the DDTwo instructional model used for COVID-19 and other emergencies. Students utilize district-issued devices at home to complete coursework and attend virtual meetings assigned by a teacher from their home school. At a time when it is deemed safe, students will then return to a physical classroom.

Virtual Academy

 is a DDTwo program. Students who choose Virtual Academy are committing to an online learning experience taught by a DDTwo teacher, but not necessarily one from the student's home school. Students utilize district-issued devices at home to complete coursework and attend virtual class meetings.
Teresa Kelly, the Dorchester District Two Parent Coordinator said that at first, she was hesitant about reaching out to Microsoft about training because she felt that Microsoft would not readily give this type of training for free. When she heard from Future of School that the Microsoft team was willing to train her parents, she literally shed tears.
I asked Teresa a few questions:
What made the difference in the training that Microsoft provided?
Easy access for parents to the training and advertising. The parents appreciated that the training was from Microsoft and that it was a live training where parents could ask questions. The Microsoft trainer even modeled how to log on and answered all the parent's technical questions.
What are you going to do next to continue this effort?
We surveyed the parents and collaborated with Microsoft to develop a parent boot camp to help the parents. Microsoft is willing to hold the trainings during evening hours. We are going to break the trainings up into K-1 and then 2nd through 12th grades because each group uses the same devices. Microsoft was so great they are planning parent-specific training during the boot camp.
What can other districts learn from what you have been able to accomplish?
Reaching the parents and helping them is greatly beneficial to the students. Partnering with Future of School and getting on ground access to Ed Tech partners like Microsoft will benefit every child! They are all our children.
More on the Microsoft Parent Training
Dorchester Two and Microsoft Education were pleased to present a series of training events that engaged parents in a multitude of Microsoft Team modules to provide support and understanding of their children's virtual platform. This FREE training was for all Dorchester School District Two parents and guardians of students in PreK-12th Grade. The trainings were presented by a Microsoft Store Education Trainer and the program was coordinated by the Microsoft Store Education Specialist based out of Charlotte, North Carolina. Over 100 parents have been trained so far in the first three weeks of the program's implementation.
I spoke to the Microsoft Store Education team about the program:
What was the process to get the training started?
The process of getting training started always begins with a discovery call to gather relevant information and understand what each school needs. Identifying the needs of schools is the most critical starting point to providing them with support, and that starts with inquiry.
What were the biggest needs identified when working with the parents?
The biggest need was the parent's understanding of how assignments work and the understanding that the only way to see their child's schoolwork and classes was through their child's account.
What were the parent's knowledge levels and what recommendations would you have to close the knowledge gap? 
The parent's knowledge levels varied but most were unfamiliar with the Teams platform. The only way to get through those knowledge gaps is to use the platform. Also, it may be helpful to give a one-pager to parents explaining how to access their child's Teams account and other relevant information the school feels are important for parents to know. Providing a one-pager is something nice to have for the parents to refer to when they have a question or need guidance.
What was your biggest take away after implementing the training program?
The biggest take away was the parent's understanding of assignments, how to turn them in, and how to access them.
Anything you can share with me for other districts that want to do similar trainings?
If other districts were to do parent training, I would recommend to only do one week's worth of content with several options to attend: AM, PM, and weekend time, and just for one hour.
I asked Amy Valentine, CEO at Future of School, about why Future of School started the Resilient Schools Project and she said, "Online and blended learning are not new to America, instead it is new to most Americans, especially parents! With unprecedented change already underway, schools and districts will need to be flexible and adaptable to provide a high-quality, equitable education for all learners." She added, "As we progress through the Resilient Schools Project alongside our valued partner, the Digital Learning Collaborative, we ARE supporting districts' needs by helping them work together to understand how online content, technology platforms, ensuring equity and access, and other key issues will support their schools and students. We aim to address both the immediate needs and set up a foundation for long-term growth and success."
Cindy Ambrose, Executive Director of the Low Country Education Consortium, which works with four of the member RSP districts including Dorchester 2 said: "These are unprecedented times, and a facilitated, nationally-networked community focusing on our common problems of practice can be tremendously beneficial to schools and school systems."
For more, see:
---
Antonio B. Boyd is the Chief Operating Officer at Future of School, a national nonprofit focused on ensuring all students reach their unbounded potential. For more on the Resilient Schools Project go to: https://www.futureof.school/rsp.
Stay in-the-know with innovations in learning by signing up for the weekly Smart Update.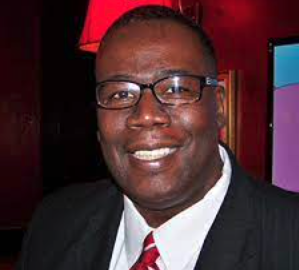 Antonio B. Boyd, Ed.D. serves as President and CEO of the Think Tank Consulting Group, LLC. A national management, development, and public affairs company specializing in the education, non-profit, government and public health sectors.