Creating Tomorrow's Career Center Today
Shane Haggerty
Facing a deficit in technology integration and innovative practices, Tolles Career & Technical Center (Plain City, Ohio) embarked on an initiative in 2014 called [RE]Think Tolles. While this initiative focused on several areas, technology and innovation took center stage and led to redesigned classroom spaces, an iPad 1:1 program, an incubator called The Launch Lab, and an internal grant program encouraging "entrepreneurial" thinking.
What started as an initiative to "rethink" our school, has become a movement of redesign, innovation, and risk-taking not seen in the district for years. And it was accomplished by focusing on the following:
Student-Centered: While always something that should be at the heart of everything we do in education, many times it isn't. This meaningful change had to have student impact in mind always.
Teacher-Driven: Top-down directives would never have worked. Instead, we allowed teachers to lead the charge, from deciding on the 1:1 device to giving them the freedom to help scale out their own fresh ideas.
Outside Expertise: From allowing our teachers to visit other schools to allowing entrepreneurs and business experts to score our Launch Grants, we didn't attempt to change by remaining in our silos.
Strong Communication/PD: A strategic shift such as this is as much a marketing push as anything else. We had to "sell" it both internally and externally, celebrating each success along the way. We also had to provide teachers every opportunity to learn and grow through ample PD.
It all started with conversations I had with our superintendent about the need to make our career center competitive with our partnering school districts, who were ahead of the curve when it came to disrupting learning. While many of our partnering districts–from whom we enroll juniors and seniors in career-technical programs–were leading the way, Tolles seemed stuck.
We began by empowering teachers in forming our Technology Innovation Collaborative, consisting of a dozen instructors. By providing time and resources to explore best practices and professional development, they traveled to several school districts to observe 1:1 programs and teaching practices. This teacher-driven effort provided our next steps, including becoming a Google school and launching an iPad 1:1 program. This year, we placed more than 800 devices in the hands of teachers and students.


The next step, in my mind, was to ensure this effort was simply not about the devices, but about true change. After spending several years in the private sector running my own business, I was intrigued with the idea of bringing entrepreneurial principles into education and allowing for experimentation before investing in further efforts. The idea of scaling our approach brought forth The Launch Lab.
Out of an empty classroom space, The Launch Lab became our "incubator",  where teachers can bring their classes to test technology and various types of furniture. Our technology integration specialist works with teachers to create projects for students that embrace content creation, global learning, personalization, and more. The Launch Lab is designed to encourage teachers to take more risks that can then be "scaled" out into their classrooms.
From this came our Launch Grants, which offered teachers the chance to submit in-house proposals on their own ideas. This was another element of the entrepreneurial approach I coveted. By allowing teachers to submit "dream projects", we created a program rewarding ideas based on student-centric approaches, and ones that could be piloted and modeled as best practices for other teachers to replicate.
19 proposals were submitted, judged by four outside experts, and five grants were awarded funds that have reinvented classrooms. An empty meeting room and outdated computer lab were combined to become a large writing lab, utilized for cross-curricular projects and to enhance writing skills in a forward-thinking, comfortable space. Two social studies instructors transformed their classrooms into a mobile learning studio to practice project-based learning, doing away with traditional desks and opting for standing, flexible pneumatic tables. Two English classrooms became blended learning and digital portfolio spaces, respectively, involving GoPro cameras and Google apps. A special education classroom now integrates more collaborative seating and technology to better assist students' learning styles.
At the midway point of the first year, our recipients provided a PD day for staff, and have taken the time to reflect on how it has changed learning for students.
Leanne Sunderman and Joe Cahill, social studies instructors who partnered on their grant, reflected that "our students have been so responsive to the classroom and the new instructional style, and we have been able to increase the amount of experiential learning that happens, and accommodate student needs in a more complete way."
"The classroom culture has shifted to a more adventurous climate where students feel comfortable taking risks, and students are able to engage in experiential learning based on the ability to transform the classroom setting into different scenarios," said Sunderman. "We have been able to put the students in the driver's seat of their learning. It has inspired us. We have noticed more collaboration and a positive shift in the overall mood of students."
In Jennifer Moffett's English classroom, her grant is helping implement blended learning practices.


"The top success, thus far, has to be the ability to share information to create a blended learning classroom. Students of all learning levels have an environment where information is collaborated on and shared easily, and communication between students and teacher, and student to student, has increased dramatically," offered Moffett.
This has proven to be effective at scaling innovation in a sustainable way. Other teachers have taken notice with many attending a PD session I offered related to the second round of the grants. This interest reflects the desire of our teachers to continue to change learning for our students.
We know environment matters, technology integration is crucial, but taking risks for how students learn today is at the heart of our initiative. It began as a simple conversation and transformed into a full-scale effort to change how students learn and how teachers teach.
For more, check out:
Shane Haggerty is the director of marketing and technology for Tolles Career & Technical Center in Plain City, OH. Follow Shane on Twitter, @ShaneHaggerty.
---
Stay in-the-know with all things EdTech and innovations in learning by signing up to receive the weekly Smart Update.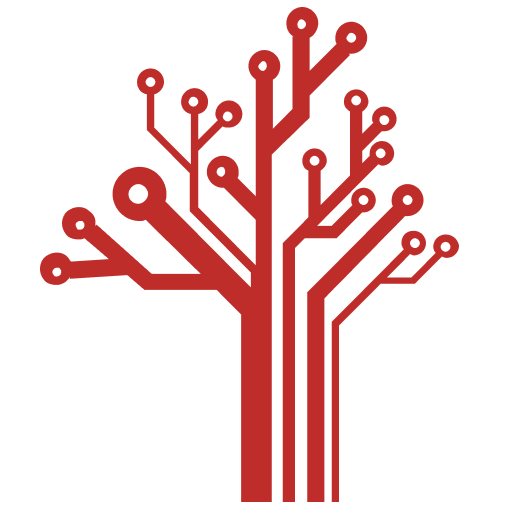 Getting Smart loves its varied and ranging staff of guest contributors. From edleaders, educators and students to business leaders, tech experts and researchers we are committed to finding diverse voices that highlight the cutting edge of learning.