Meet DreamBox Learning CEO Jessie Woolley-Wilson
As a champion of equity, access and innovation, Jessie Woolley-Wilson leads DreamBox Learning, the preeminent provider of adaptive math products. DreamBox Learning is on a mission to radically transform the way the world learns and their student centered focus is designed to support students in a better understanding of math by challenging, encouraging, and engaging them in a personalized way. This blog that originally appeared on twentytenclub.com profiles Jessie and her industry leading work.
---
Octavia Goredema
Jessie Woolley-Wilson is President and CEO of DreamBox Learning, a software provider of K-8 math education that serves approximately 1.5 million students and 75,000 teachers. Headquartered in Bellevue, Washington, DreamBox Learning currently employs 125 people and recently closed a $10 million Series B funding round.
The innovative DreamBox platform captures every decision a student makes while working in the program, adjusting the student's learning path appropriately, tailored to each student's unique needs. The software company pioneered Intelligent Adaptive Learning, heralded as a game changer" in the ed-tech sector by nationally renowned academic and technology experts.
Jessie Woolley-Wilson has nearly two decades of experience in K–12 e-learning and has held several leadership roles in prominent education companies. Prior to joining DreamBox Learning, Jessie was President of Blackboard's K–12 Group where she led the company's growth for the virtual and blended online learning market. Prior to Blackboard, Jessie was President of LeapFrog SchoolHouse where she established SchoolHouse as a leader in ed-tech and one of the fastest growing educational software producers in the U.S.
Jessie has also served as a member of the World Economic Forum's Global Agenda Council on Technology and Education. She was awarded the 2015 Executive Excellence Award in the CEO of the Year category by Seattle Business magazine and was featured on the Forbes "Impact 15" list for being a disruptor of education. Jessie has an MBA from Harvard Business School and a BA in English from the University of Virginia. She is also a 2007 Henry Crown Fellow of the Aspen Institute.
When did DreamBox Learning launch?
DreamBox Learning was founded in 2006 with a vision to reimagine learning so that every child could enjoy learning math. The pioneering innovation was highly personalized, intrinsically motivational and student-centered. DreamBox Learning's founders sought to delight and surprise the learner.
We read that Netflix CEO Reed Hastings selected you to become the CEO of DreamBox Learning, which is impressive. What inspired you to take on the role?
I have always been fascinated by the power of personalized technology and engaging content to transform learning and, perhaps more importantly, democratize learning opportunity. I first explored this idea at LeapFrog over 10 years ago. Then, the internet brought new possibilities, and with the advent of the SaaS solutions I recognized that the next generation technologies – those that get to know the user through use – had an important contribution to make to learning.
DreamBox is a technology that learns the learner as the learner learns. That's a mouthful, but it is real. Our intelligent use of student generated data allows for a nuanced and highly adaptive learning experience that individual students actually drive. The idea is that if we can use intelligent technologies to support both learners and learning guardians – parents, teachers, tutors, coaches, etc. – then we can unlock the learning potential of every child, regardless of where they were born, where they live, or what language they speak.
I think this is good for kids, good for their families, good for the communities in which they live and, ultimately, good for the world. We want students to learn how to learn so that, as the world rapidly changes and continues to reshape how information is presented and metabolized, students can quickly and confidently learn new skills. For their entire lives, students can continually remake themselves by adapting and acquiring new skills. This requires curiosity, creativity and commitment.
When I saw DreamBox's intelligent adaptive technology, I knew that finally there was a learning technology that could deliver on the promise of personalizing learning and, in doing so, inspire a new generation of thinkers, innovators, and doers. Reed was committed to ensuring that this transformational technology would be available to every child, not just those whose parents could afford it. We are partners in reimagining learning, and it's been a fun ride.
DreamBox Learning provides software for parents, administrators and educators, what milestones have you reached so far regarding usage metrics?
When I arrived at DreamBox, we had about 14 people on staff and offered a consumer-only K-2 math solution. Now, five years later, DreamBox employs about 125 talented professionals and serves approximately 1.5 million students and 75,000 teachers in grades K-8.
For the past four years, the number of students using DreamBox Learning has consistently doubled each year and remarkably, we now deliver approximately one million lessons a day – in the 2014-2015 school year alone, students in all 50 states and throughout Canada conducted over 160 million math lessons.
I get a big smile on my face when I imagine all those elementary and middle school students learning math with DreamBox. And, the best part is that they love learning math. We seek to surprise and delight young learners as they are encouraged to think deeply about mathematics. This growing momentum is a clear indication that students of all backgrounds and ability are taking an active role in their learning journey, mastering math concepts through a personalized experience that adapts dynamically, in real-time, to meet them where they are.
What happens during a typical day at DreamBox Learning?
I'm not sure what a typical day is, but what I will say is that I am honored to be collaborating with some of the brightest and most passionate people I have ever had the pleasure to work with during my 20 years in education technology. What happens every day is innovation, delighting students, discovering customer needs. We imagine. We adapt. We invent.
We are inspired by the belief that we are unlocking learning potential in every child, every day. We believe that if we can imagine it, we can achieve it. Our work is important, so at DreamBox we try to be hard on ideas while being soft on people.
What do you love the most about running DreamBox Learning?
I love delighting and surprising learners every day. I love witnessing talented professionals harness collective wisdom to break through obstacles and innovate. I love partnering with educators to unlock learning potential. I love learning. I love building and contributing to something that is exceptional.
We are determined to build a sustainable organization that parents, teachers and students know will be there to support them throughout their learning journey. We're well on our way to achieving this.
What is the toughest challenge you've faced as CEO and how did you overcome it?
The toughest challenge was and continues to be attracting the best minds, and hearts, to DreamBox. This market has a lot of choices for the best talent. You know the big names that dominate the technology industry; many of them are here in Seattle. We are looking for a few good men and women to bring their best talents, best efforts and best intentions to DreamBox so that they can join an amazing team to reshape the future of learning.
What has been your biggest achievement so far at DreamBox Learning?
Building a fantastic team. The people at DreamBox are DreamBox.
There has been a lot of recent discussion about workplace culture at tech companies in particular. What's your perspective on how companies can maintain a positive, thriving work environment while they are scaling or navigating a transition?
Building culture is hard, especially when you are growing quickly and you are adding many people from different cultures into your own. The truth is that I think I'll still be learning even more about culture 20 years from now.
What I do know is that we have built a team that is committed to serving children, supporting learning guardians, and adapting to whatever is thrown at us. I also know that we've built a culture at DreamBox that values creativity, innovation, customer success, and loyalty. Over the past five years, I've discovered that there are ways to honor the past and still intentionally evolve culture to optimize company performance and impact. It requires humility, tenacity, and buy-in from everyone.
You just closed a $10 million Series B funding round, congratulations! What advice would you share with someone about to embark on a fundraising round for the first time?
Successful fundraising is part talent and part luck. My advice is to recognize that there are different kinds of funders so you need to match your opportunity with their investment profile.
Do your homework and practice, practice, practice your pitch. Seek critical feedback from smart and unforgiving people who are courageous enough to tell you the truth. That's how you'll learn and improve. Secondly, know that it usually takes longer than you think to close the deal. Just because people take a meeting, smile at you after you are done, and shake your hand hard doesn't mean that they'll write you a check.
Remember, investors invest in people as much or more than they invest in ideas. Don't underestimate the power of passion and collecting a top notch team around you.
If you could spend 24 hours with any entrepreneur who would it be and why?
Elon Musk because he has an ability to see past impediments to possibilities and dares to make the impossible possible. We need that kind of thinking in education.
What are you looking forward to accomplishing next year?
I am looking forward to witnessing the market response to our new Educator Experience. We want to support teachers as much as students and this new experience is a game changer for DreamBox. The partnership between DreamBox and educators is the pathway to transforming learning as we know it.
For more, check out:
Octavia Goredema is the Founder of Twenty Ten Club. Foll0w Octavia on Twitter, @OctaviaGoredema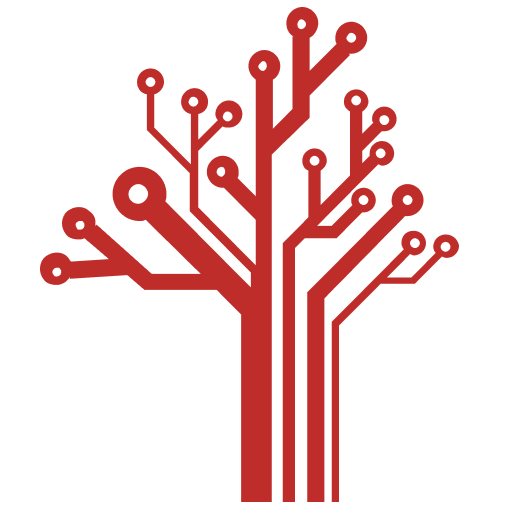 Getting Smart loves its varied and ranging staff of guest contributors. From edleaders, educators and students to business leaders, tech experts and researchers we are committed to finding diverse voices that highlight the cutting edge of learning.