3 Tips for Accelerating Innovation in an Historically Traditional District
Justin Aglio
According to the Institute of Education Science, the average middle school in America educates 574 students. Assuming that each middle school serves three grades levels, the average grade level has 191 students. Students in these grade levels go through a tremendous number of changes during the transitional period between elementary school and high school. Yet, year after year, schools typically use the same schedules, lesson plans, programs, and the same instructional strategies.
Imagine if successful companies continued to do the same thing over and over again, while knowing that their customers were continually changing. Jack Welch, former CEO of General Electric, says to always "change before you must." If we want great schools for our students, we would be wise to introduce new core values, partnerships, and innovative practices within our learning communities. Without this way of thinking, we will not properly educate one of our most capable and connected generations. Here are three strategies to support accelerating innovation.
1. Develop New System Core Values
Imagine a superintendent, principals, facilities manager, and other school leaders from a historically traditional district seated at a "round table" in medieval chairs discussing core values for their district. Each member is focused on ideas for improving the educational experience of all students based upon creativity, curiosity and innovative instruction. While this may not sound reminiscent of a traditional leadership manual, it was reality at Inventionland this summer during Montour School District's four-day senior leadership retreat.
The participants from Montour School District, located just outside of Pittsburgh, PA, were led by newly appointed superintendent, Dr. Michael Ghilani. Prior to Montour, Dr. Ghilani was the principal at Upper St. Clair high school where he was the recipient of the 2013 Pennsylvania High School Principal of the Year. Dr. Ghilani became the official superintendent of the district on July 1, 2015, and was clearly on board to lead a high-performing district. According to Dr. Ghilani, "The purpose of this summer's retreat was to "unbox" the thinking of the administrative team in a way that would lead to a clear vision while also identifying common organizational values. From the Transportation Director to the Middle School Principal, we are now all heading in the same direction and looking at the big picture through a similar lens."
#ChangeAgents 2015 Summer Alumni Workshop @LUMAInstitute @MAYA_Design! Thank you @PittsburghFdn @nlhenninger pic.twitter.com/Cw6g7kpmAN

— Justin Aglio (@JustinAglio) July 28, 2015
The summer retreat took place at several locations throughout the Pittsburgh region, including the Energy Innovation Center and Inventionland, whose mission is "to INSPIRE THE CREATOR WITHIN – a perfect alignment with everything the Montour School District is doing," explained Nathan Field, Executive Director at Inventionland. In addition, Montour's team spent an entire day at LUMA Institute utilizing the LUMA System of Innovation that has been featured in the Harvard Business Review. Participants used LUMA's system to develop a fresh set of Core Values based on a survey of Montour staff members. Bill Lucas, Co-Founder of LUMA, was enthusiastic about the initiative. "It calls for more people to be more innovative, more often." He continued, "That's why it is so heartening to see Montour's leadership team engaging everyone from board members to bus drivers. They sincerely believe in every individual as a potential agent of change – and the power of collaborative design and development."
Montour School District's New System Core Values:
Putting Children First:
We are committed to knowing the needs of every child and to make decisions that best serve all children.
Supporting a Growth Mindset:
We believe that the principles of hard work, resilience, persistence and personal responsibility lead to a life of limitless personal growth, and expanding intelligence.
Creating a Learning Culture:
We believe in a learning culture founded on the principles of reflection, engagement, empowerment and personal responsibility.
2. Establish Sustainable Partnerships
The definition of an educator is someone involved in the process of educating people. If this is true, aren't we all educators? Whether you are an engineer, chef, community volunteer, or anyone that can teach someone a useful task, everyone has taught something to someone at one time or another. In other words, we need to partner as educators. How do we partner as educators? It is simple: we communicate. Pick up the phone and call someone, tweet, email, or just stop the next person you see and talk to them. Recently, Montour School District announced a partnership with Carnegie Mellon University; this will include a permanent LearnLab space allowing researchers from Carnegie to work side-by-side with school staff members to connect theories of learning with identified best practices that will maximize classroom instruction. An example of a joint research study between Montour and Carnegie Mellon University involves Stoichiometry virtual lab software. A learning network portal was also recently created using Schoology, named the Montour Learning Network. "At Schoology our aim is to transform what's possible in education, we're thrilled to be the LMS for such an important initiative," as stated by Eric Valcheff, Schoology Vice President. We chose Schoology as our PD portal because of its flexibility and the personalization needed to meet teachers where they are in their personal learning pathway. In addition, Adult Learning Badges in the system will be utilized to showcase teachers' areas of strength so teachers can connect to experts within their own school system. The network's vision is modeled after Pittsburgh's Remake Learning initiative, and will serve as a resource to shape the future of teaching and learning based upon Montour's newly written Core Values. All staff members can access the portal individually to read articles about learning innovation, browse upcoming events and opportunities, and connect to other network members within the Montour School District.
3. Commit to Innovative Practices
Chet Pipkin, CEO of Belkin International, recently participated on an Education to Employment panel discussion at the Schools That Can National Forum at Loyola Marymount University Mr. Pipkin listed for the audience the top 3 skills students need for the workforce: the ability to be Nimble, Creative, and Problem-Solvers. Montour took these words to heart and believe that everyone in the Montour School community should embrace a Growth Mindset to be Nimble, Creative, and Problem-Solvers. In addition to its commitment to educational research, Montour has developed new approaches to learning by installing a Virtual Immersion Lab (VIL). The district was able to purchase technology through a STEAM grant from the Allegheny Intermediate Unit's Center for Creativity, supported by the Grable Foundation, Chevron, and Benedum Foundations. The Virtual Immersion Lab includes displays made by zSpace, an immersive, virtual reality technology that allows students to learn STEM subjects using 3D, virtual-holographic images that they can move and manipulate. Todd Price, Principal of Montour High School, said, "I'm excited about putting this innovative technology into the hands of students and teachers."
#VirtualReality training @MontourSD Virtual Immersion Lab (VIL) w/ @zSpace! @cntr4creativity @remakelearning #edtech pic.twitter.com/K6pQRFeoxW

— Justin Aglio (@JustinAglio) August 17, 2015
This fall Montour also pilot Project Playground, an app designed to assess and accelerate students' collaboration skills in elementary classrooms. Project Playground was designed by local Pittsburgh-based educators, and the winner of Pittsburgh Startup Weekend Education. It uses student and teacher feedback to give teachers new insight into their students' collaboration skills while helping teachers enhance Project-Based Learning in their classrooms.
So, how can schools accelerate their own innovation? Create a human-centered approach with the student at the center and make learning relevant to the community in which they live. Promote curiosity and creativity through professional development opportunities designed by educators and administration. Recognize that it is the people within your school community who inspire innovation. When teachers think creatively, students will also think creatively. Every teacher wants to change the world and with proper support through coaching and resources this will become a reality.
For more check out:

Justin Aglio is the Director of Innovation at Montour School District. Follow Justin on Twitter, @JustinAglio.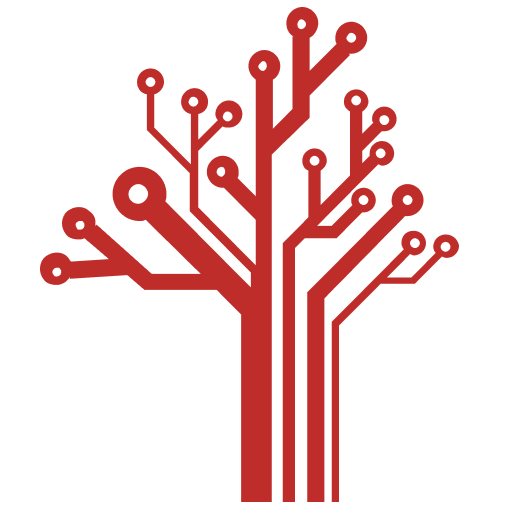 Getting Smart loves its varied and ranging staff of guest contributors. From edleaders, educators and students to business leaders, tech experts and researchers we are committed to finding diverse voices that highlight the cutting edge of learning.