Online Guided Learning Activities and Personalization Could be the key to Supporting Opportunity Youth
College dropout rates in the US are alarmingly high and seem to be going up every year. According to a recent report published by the National Student Clearinghouse, the percentage of full-time students who complete a bachelor's degree in four years is only 37.9%, and the completion rate after six years is only 58.3%. About a third of them eventually leave college before graduating. A similar report on The Economic Value of Opportunity Youth estimates that in the 16-24 age group, at least 6.7 million young people are currently out-of-school and unemployed.
In most cases, they have genuine challenges that prompt them to leave campus before graduation. As a recent blog on AdvancePath Academics describes, many opportunity youth may have caregiving responsibilities in their families; some may even have children. In this scenario, the need to put food on the table and ensure they have a roof over their heads takes precedence over launching their startup or exploring their HigherEd options.
But this comes at a high cost both to young people and the economy as a whole. According to this report from the White House Council for Community Solutions, opportunity youth are isolated from the paths that can lead to economic independence. Both taxpayers and society lose out when the potential of young people are not realized. Opportunity youth are less likely to be employed and more likely to rely on government supports. In addition, they report worse health status and are more likely to be involved in criminal activity. This has costly implications for taxpayers and for society both now and in the future. When lost revenue and direct costs for social supports are factored in, taxpayers will shoulder roughly $1.6 trillion over the lifetimes of these young people.
Given the enormity and complexity of this problem, there is no one single solution to this. Various stakeholders – universities, governments, community organizations, corporation, leaders from every sector – all need to work in tandem to address various aspects.
Educational institutions can definitely play a key role. For example, the Getting Smart story referenced earlier talks about how AdvancePath works with district partners to implement a flexible, blended learning model with a supportive, positive environment that engages students in individual learning plans. Their academies serve middle and high school students with a personalized model of instruction that gives students the tools and opportunities to take care of life's responsibilities and succeed in school.
A similar, flexible approach is crucial at the University level as well. Personalized learning can provide the right opportunity set to address this issue. To rein in dropout rates, the obvious approach is to a) Identify students who deserve supports b) Get these students to recognize supports they need and c) Ensure that the programs are relevant to their needs.
Bridging the gaps
One of the best ways to work with students is to formulate an intervention strategy that engages students in self-reflection and an analysis of their previous behaviors, with support from counselors, educators and EdLeaders. Students need to be engaged in a captivated approach, in a style that makes it accessible and relevant for them to participate and comprehend.
One way to achieve this is through the use of online Guided Learning Activities (GLAs). Online/Guided learning is a technique, used to create an independent learner who is able to find the information by him/herself and manage his or her own learning.
Online activities allow students to access the courses from anywhere and at any time, as per their convenience in a sequenced playlist that is designed specifically for their personalized learning plan. With the wide gamut of technologies and tools available today, online courses can be designed to offer unparalleled opportunities for interactivity and engagement that may be difficult even in a traditional classroom set up.
Best practices to design GLAs
While GLAs perhaps offer the best opportunity to engage with students, the success of any course will ultimately depend on the quality and relevance to the student. With that in mind, here are a few practical tips for educators to consider while designing online GLAs, especially for students who deserve additional support:
Understand the problem you are trying to solve. Invest time to understand specific issues that a student faces. Have a thorough understanding of the gaps that your course is trying to address. Give thought to how you would like to present the information for the courses to be effective. Experiment with different approaches before settling in on one.
Use tools wherever possible. Rapid course creation tools such as PowerPoint, Captivate or Articulate can offer pre-built templates, default interfaces and ready-made media elements that can save time and money and also give a standard quality finished product. The tools also make it easier to update existing courses, publish and also translate them into different languages, if required.
Place special emphasis on personalization. Students often face severe time and attention constraints, which make it much harder for them to focus on learning. Make learning content engaging and unique to each student. This meets the student where they are at, in a time, place and modality that works best. Using tools such as Raptivity enables you to incorporate motivational interactions including brainteasers. Formative assessment platforms like Buzz from Agilix, and adaptive learning tools like i-Ready from Curriculum Associates are next-gen tools that can support in personalizing learning experiences for students.  
Make sure the tool you use is not just an online slideshow presentation, but a truly engaging, interactive and, above all, a useful exercise for students.
There is huge opportunity for research to support the use of GLAs and personalized platforms for low-income students. As colleges and K-12 schools look for effective ways to curb students leaving school before completion, customized online courses for students who are struggling to balance life and education may just be the thing that helps keep them engaged.
For more, check out:

Ana M. Penaranda, Academic Multimedia Content Developer, California State University, Northridge.                                                                                                                                                                                                                                                                                              

Vikas Joshi, Chairman and Managing Director, Harbinger Group. Follow Vikas on Twitter, @VikasJoshi.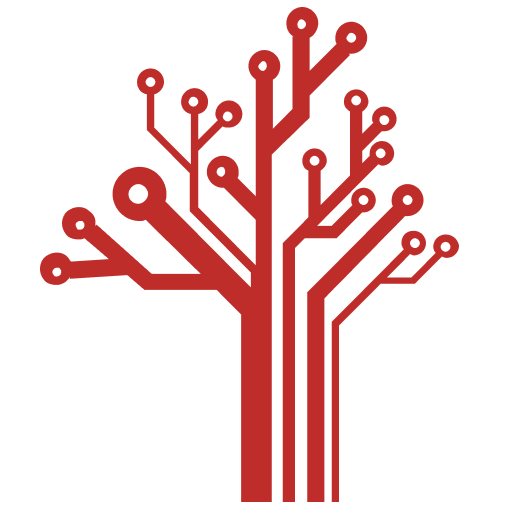 Getting Smart loves its varied and ranging staff of guest contributors. From edleaders, educators and students to business leaders, tech experts and researchers we are committed to finding diverse voices that highlight the cutting edge of learning.