Build Your Brand: How a Positive Social Media Presence can Lead to a Career
Social media is an ever-changing entity, but we're finding there are a few things about it that stay constant. This includes making an effort to maintain a positive online personal brand, especially for Generation Do-It-Yourself (GenDIY) who grew up in and fully embrace the digital-social world as an expected part of their lives. You are out there whether you like it or not and, even more importantly, potential employers will find you. So if they Google your name, are the results what you want them to associate with who you really are?
Getting Smart dedicated a Smart Bundle to Getting Smart on Social Media, outlining how to effectively, strategically and easily reach targeted audiences in new and meaningful ways using social media channels. These strategies aren't just useful in corporate branding – there are best practices that apply to personal branding as well.
In the following blog, author Haley Osborn discusses how to not only create the best personal brand possible via social media, but how to use it to boost your career as well.
---
Haley Osborn
When most people think of building their personal brand, they assume it has something to do with being in the media or some sort of "in the limelight" kind of job. While this was true at the dawn of personal branding, today many people, especially Generation Do-it-Yourself, build their personal brand in order to pave a way to a career. Building a personal brand isn't about how flashy or gimmicky you can be, it's about revealing to the world who you really are and showing how seriously you take your personal calling.
Why Personal Brand Is Important?
Positive social media presence is not only your doorway to existing opportunities, but the way to create more of them in the future. A great example of building a brand to create opportunities and become a leader in the industry is Red Bull. The company claims, 'Red Bull isn't a drink, it's a way of life.' This concept was reached by aiming content and social media presence at brand recognition, as well as promoting specific philosophy, making the brand stand out and win the competition. This is the same as with personal branding.
GenDIY should not try to sell themselves and tell everyone how good they are. They should actually show it with social media activity, advertise their own philosophy and promote creative ways of thinking. Social media allows you to become a leader, not just a follower, and make your ideas heard by entrepreneurs, journalists, business owners, employers, educators and whole communities.
After deciding on your career path, you can build your professional learning network to interact with people and exchange experience. Participation in Twitter Chats is a great opportunity for collaborative thinking. It helps in building a network of confederates to solve problems and generate new ideas. Social media thus becomes a foundation of lifelong learning and establishes new ways of thinking.
Social media presence can be aimed at achieving certain goals – no matter if it is organizing the volunteering project or funding a startup. Involving the influencers and bringing attention to the issue not only helps you with achieving your current objectives, but makes your professional profile more attractive. Eventually, "What you get by achieving your goals is not as important as what you become by achieving your goals." (Henry David Thoreau)
Ways to Build Personal Brand
According to Jan H. Kietzmann and Kristopher Hermkens social media uses seven functional blocks: identity, conversations, sharing, presence, relationships, reputation and groups. You can consider these blocks the building material for personal brand and learn to use them for your benefit:
1. Identity. To build a personal brand you should represent your identity so that employers understand who you really are, what your goals and professional skills are, and the expertise and relevant knowledge you bring. There are several ways to introduce and promote your identity.
Website: Use a website as the central location where you want to drive traffic from your social media accounts to. Include your bio, resume, work samples and contact information. There are several free services available such as Blogger or WordPress.com.
Blog: There are several reasons why we should encourage students to blog. What's equally important is to show what you know when it comes to demonstrating understanding in a field. Post regularly, and use your blog space to explore new ideas and information as you progress on your career journey. Here's a list of 10 free blog sites.
Social Accounts: These should be polished, professional in appearance and should reflect what you are doing to pursue your personal calling.
2. Conversations. It is important to quickly respond to messages or comments on your blog to keep the conversation going. Commenting on other blog entries in your industry/field is also a way to communicate.
3. Sharing. Social media is a great tool to share anything within several clicks, and is an opportunity for you to get maximum exposure. There are different ways you can do this:
Review best practices shared by social media marketers. Many continually research the potential of each kind of social media and publish free, helpful tips for maximizing exposure.
Make sure you post relevant content with clear and well-written headlines.
Add visual content to attract the attention of the audience.
Consider the specificity of each social network and tailor your posts accordingly.
Make sure you are sharing the right content with the target audience and respond to each and every comment and suggestion you receive.
Become a group leader by creating an industry/field related group in LinkedIn or Facebook. Begin relevant conversations, discuss news, answer questions to keep the conversations active and your account will get maximum exposure within and beyond your network.
All of these activities will create a positive image in any community, garner followers and encourage them to share your messages in their network. More sharing means more exposure, more recognition and more possibilities.
Success story: When Kinsey Schofield sent out a tweet extolling the virtues of a Banjo app, she had simply wanted to spread the word about how it helped to give her social life a boost. Instead, she received an offer from the start-up and is now their social media strategist and a spokesperson for the company. That's how content shared with the right audience can work for you.
4. Presence. This is the extent of your personal activity and availability online, as well your knowledge of the presence of potential employers or industry influencers. Do your research to learn more about your industry influencers and ways to contact them.
Success story: Geoff Brownell wanted to prepare for an upcoming interview with the company Mullen, so he took some time to check out the social media feeds of the people with whom he had to speak with. He followed them, read their tweets and tried to get into their mindset. He was able to go in armed with a list of conversation starters, speaking to one manager about his favorite soccer team and another's preferred soft drink. This set him apart from the pack and landed him the job.
5. Relationships. Positive social media presence means building reputation, and that is not possible without establishing relationships. Use social media to build networks. LinkedIn is the best known platform for building professional relationships, however other social platforms can bring the desired results. Just make sure you change the conversation style according to the platform.
6. Reputation. After building relationships, it's important to grow and establish a positive online reputation. For the most part in social media, reputation is centered on trust, and comes from not only the person but the content they share. The higher the number of followers, likes, shares, favorites, view counts, ratings, etc. the more popular and trustworthy a person is considered.
7. Groups. The way you participate in different online communities also counts. It is easy to find active groups in the field of your interest – there are plenty of them on social media! Create a list of the most popular and influential communities and join them. Contribute to the conversations, ask and answer questions and leave meaningful comments so that other group participants noticed you.
Final Tip: Be Creative! No matter what you do and what media platforms you use to build your brand, don't forget that one of your main goals is to represent yourself from an original angle and stand out. So being creative should be applied to any action you take when building your brand.
Success story: Combining personal branding with a bit of humor wound up landing Chris Putnam a dream job. Putnam and some friends wrote a 'worm program' that wiggled through Facebook profiles and set them to look like MySpace. The stunt attracted plenty of attention, particularly from the Facebook team. Facebook cofounder Dustin Moskovitz contacted him and, after some back and forth, offered Putnam a job.
Building your personal brand may sound like a bit of marketing hype but it's actually the chance for you, as a Generation DIY representative, to create your image of a reliable employee and young industry expert, to show what you have to offer, and to change the job market situation to your benefit.
For more, check out:

Haley Osborne is an indie author and contributing blogger at EssayTigers.com. Follow Haley on Twitter,@OzHaley.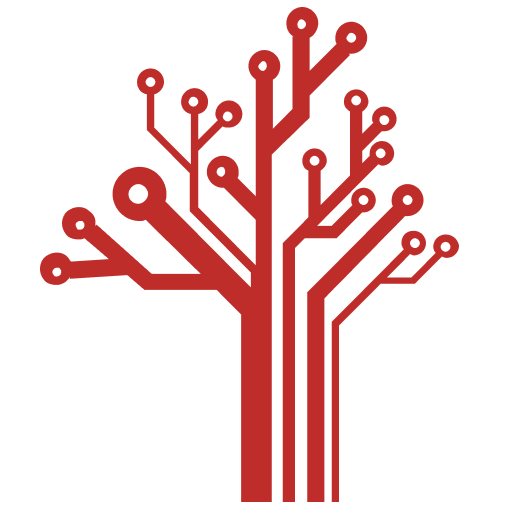 Getting Smart loves its varied and ranging staff of guest contributors. From edleaders, educators and students to business leaders, tech experts and researchers we are committed to finding diverse voices that highlight the cutting edge of learning.