Hacking Our Way to A Better Education
We've seen how students are hacking their traditional high school experience and their learning path. Even teachers are encouraging students to hack their education. Now teachers are seeing the value in hacking their teaching. In a blog that first ran on BIF Speak on Medium, Providence-based Kirtley Fisher, Experience Designer at the Business Innovation Factory (BIF) shares how teachers are finding inspiration from their peers with a new platform developed in partnership with the Hewlett Foundation.
---
Kirtley Fisher 
Educators across the country are preparing their students for success in college, careers, and everyday life by finding ways to engage them in the classroom, give them real-world experiences, and assess them on life skills.Deeper Learning gives students skills that include critical thinking, communication, collaboration, and learning how to learn.
It's a pervasive myth that creating this type of learning environment requires a brand-new school building, millions of dollars in grant funding, or permission from policymakers. However, many of the most effective educators increase deeper learning by making low- or no-cost creative realignments of existing school resources and capabilities. Much like the popular "life hacks," these creative "school hacks" help educators become more efficient and effective, using the resources around them to create an engaging, enriching learning environment for their students.
What if we created a way for educators to share Deeper Learning best practices and tools?
We love these challenges at the Business Innovation Factory Student Experience Lab, where we work with education leaders to design, prototype, and test models that support and empower 21st century students. Using human-centered research, design, and storytelling, we engage students, teachers, and administrators in the co-creation and real-world testing of radical new models. Our goal is to find the blend of experiences that will prepare all students for lifetimes of learning, earning, and social impact.
We've found that educators seek inspiration from their peers, whether in person, through unconferences and edcamps, or websites such as Pinterest. With limited time to plan and ever-tightening school budgets, educators need to increase and share creative solutions and help others implement them in their own schools. In response to this need, we partnered with the Hewlett Foundation to create www.schoolhackers.com, a crowd-sourced — or "educator-sourced" — online space that is free and easy to use.
School Hackers allows educators the ability to share the tips that enhance their teaching and learning practices and explore ideas from their peers. Hacks show how educators are reworking lessons to incorporate life skills for students, finding innovative ways to engage new voices in school policies, transforming physical spaces to reflect learning goals, or inventing ways to make better use of technology.
Since we've started School Hackers, we've seen not only cool hacks, but the hacker mindset that drives educators to improve their students' education.
Samantha McBurney, a first-year, first grade teacher at Varieur Elementary School in Pawtucket, RI, finds ways to ensure her class gets the most out of their education, despite lack of resources. Faced with no computers in her classroom when the school year started, Mrs. McBurney needed to find a way to teach her students valuable technology skills. So, she asked her district's IT department for old keyboards. This way, students can practice typing and familiarize themselves with a computer keyboard, preparing them for future computer use.
Adam Spring, an 18-year business teacher at Smithfield High School in Greenvillle, RI, thought a seldom used part of his school's auditorium would serve as a better learning environment than his traditional classroom. With a stage and stadium seating, the auditorium serves as a perfect space for mock trials and presentations — activities that give his students real-world experiences and opportunities to work together and motivate each other.
Anthony Hubbard is the Executive Director of YouthBuild Providence, an alternative high school program that serves students who had failed in the "traditional" school setting. Motivated to implement a new approach for student-centered practices but with limited physical space, Mr. Hubbard appropriated a conference table for both educators and students to work, creating an opportunity to build relationships beyond the classroom.
Our goal is to share online these educators' ideas.
Our vision — to empower and engage all educators to generate and share creative approaches that increase Deeper Learning practices across our country.
We want to co-create the School Hackers experience with as many educators as possible. Have you thought of your own hack as you read this? Do you have an idea to share? What is the advice you share with your peers, but never get a chance to write? Share it at www.schoolhackers.com.
And stay tuned this summer for our School Hackers videos to get a first-hand look at school hackers in action! We've teamed up with amazing educators throughout Rhode Island — including Mrs. McBurney and Mr. Hubbard — to document helpful tips for any educator to try their own hacks.
One day we'll have the resources every school deserves, but in the meantime, we can use our creativity to give our students the education they deserve. And we'll do it together.
For more on hacking, check out:

Kirtley Fisher is a Experience Designer at the Business Innovation Factory and part of the #TD4Ed and #schoolhackers teams. Follow Kirtley on Twitter, @kirtleyf.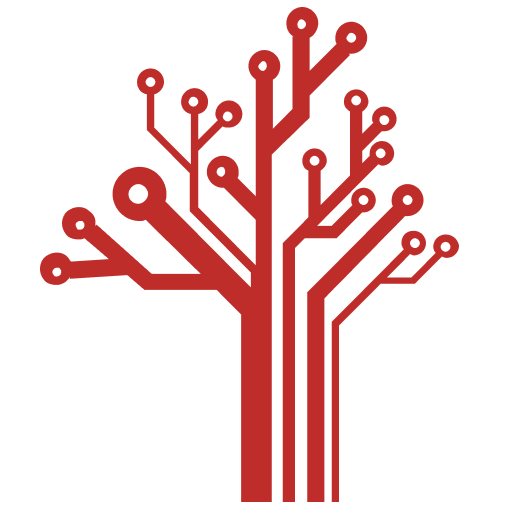 Getting Smart loves its varied and ranging staff of guest contributors. From edleaders, educators and students to business leaders, tech experts and researchers we are committed to finding diverse voices that highlight the cutting edge of learning.