Classrooms of the Near Future: Environment Trumps Technology
Last week we talked with Victoria Bergsagel who shared the importance of learning environments, and classroom and school design. As educators and Edleaders navigate the shift to student-centered models and make decisions on tools and strategies, many are still looking for examples and information on what these environments actually look like. This blog that first appeared on labs.pearson.com shares examples, hurdles, an outlook on the future.
---
So what are these classrooms of the future?
Nick Friedman
If you stop to think about it, the traditional classroom setup of students sitting neatly in rows with an instructor lecturing at the front of the room is really kind of absurd. Though the formalization might serve the instructor well by keeping order, it doesn't exactly stimulate student inquiry or the free-flow of information exchange and engagement.
Who learns like that in every day life?
That question is at the heart of the movement towards a new teaching paradigm variously referred to by several names but perhaps most commonly as the classroom of the future. Broadly, it starts with reconfiguring the physical space of learning — students are clustered in small groups with a centralized teacher able to move through and around the room to provide personalized, direct instruction.
The goal is to shift the focus from the teacher to students to foster more peer-to-peer learning, promote group collaboration, and encourage critical thinking — all vital skills needed to navigate the globalized, 21st century workplace. Indeed, the right technology, correctly applied, can be integral to the classroom of the future.
In schools around the world, the paradigm has shown solid, quantifiable results. Yet, despite this — and the wow-factor of some innovative and showcase classroom designs — the transition to wider adoption seems to be dragging through treacle.
What's taking the classroom of the future so long to arrive?
State of the Art
As cutting-edge as it may sound, discussions about the classroom of the future have been going on for decades. As early as the 1950s, educators were questioning the efficacy of the traditional row-by-row seating to educate the next generation of wage earners.
"Traditionally, classroom instruction has lagged behind society, development, and technology implementation by about 30 to 40 years," says Kurt Richter, Ed.D.
Richter is an Instructional and Technology Specialist at the University of North Carolina-Charlotte'sCenter for Teaching and Learning (CTL). Among other efforts, the CTL trains their university faculty in cooperative learning techniques in two state-of-the-art model classrooms on campus. Each classroom features roundtables that seat up to nine students with three laptops each. Each table also has a monitor for projecting the laptop screens on to a whiteboard. A "faculty station" with a smart podium allows the instructor to select a student screen for projecting onto the monitors in the room.
"Just having computers doesn't change the nature of instruction," says Richter. "What you observe in these [model] classrooms is that the instructor has to teach differently because not every student is in his or her line of sight. Thus, you need to change the focus of your instruction to the groups [themselves]."
Environment trumps technology
In Australia, Professor Jill Blackmore, Director of the Centre for Research in Educational Futures and Innovation at Deakin University (Melbourne, Victoria), also has her eye on classroom setup. While serving on the planning committee for Melbourne's award-winning Fitzroy High School in the early 2000s, Blackmore developed a keen interest in the way flexible spaces impact on student and teacher engagement.
"I've been researching school leadership and education reform over 30 years and it has become obvious that students and teachers are conscious as to the quality of their learning environment," Blackmore says.
Blackmore says there has been significant investment in school buildings in Victoria that feature spaces that are flexible, connected, and facilitate use of mobile technologies while addressing different learning needs according to age.
"The trend is for [movable], well-designed and various forms of furniture," she says, "and good use of natural light and air flow, and spaces with multiple uses that can be readily adapted."
Meanwhile in England, an experimental classroom of the future sponsored by Pearson at London maker space Makerversity offers educators and other interested parties the chance to try out several ideas around the paradigm. Called the Pearson Lab, the adaptive space plays host to lectures, events, and workshops that anticipate the broader adoption of collaborative teaching, inspiring new approaches to the interaction of educators, students, technology, and hands-on learning environments.
Award-winning example
Back in the U.S., the Design39Campus (D39C) in San Diego, California, brings together the latest elements of the paradigm. Recipient of the 2015 "Innovate Award" by the Classroom of the Future Foundation, a non-profit that taps into private industry to create and support innovative schools, D39C opened its doors last August.
Inside the bright, open 1:1 classrooms, students utilize rolling whiteboard desks, which are reconfigured multiple times a day to accommodate different groupings and related curriculum. Patrick Dela Cruz, a Learning Experience Designer (LED) for a combined second- and third-grade class, works with five other LEDs in "pods" to serve the different groups . He says that students spend about four to six weeks in learning "modules" in which they investigate broad "essential questions" that cut across various curricula.
"Our pods consist of [instructors] with 'super powers,' says Dela Cruz, "or a greater skill set in a specific area.  My expertise focuses on educational technology, whereas a colleague has a writing background and another has a special education credential."
Three hurdles to adoption
For all the promise of the classroom of the future, school officials must take into account several key issues to advance the cause:
1. Planning and foresight: Changing from a teacher-focused model to student-focused one is not just about reconfiguring desks and seats. To truly embed the model, it takes a top-to-bottom commitment to change — from school boards to administrators to teachers to parents.
A thorough plan for implementation goes a long way towards buy-in by all parties. That's especially so when technology investment is part of the package. It's incumbent on school officials to select devices and software that will not only serve classrooms now, but a few years out. Along with that challenging foresight comes a vast checklist of related considerations, including teacher training (in technology usage and/or pedagogy), evaluation of IT and support, stated academic goals and expectations, assessment of student home access to technology, and review of school Wi-Fi bandwidth.
2. Staffing needs: As with any new method, scepticism and resistance to change can slow things down. For veteran teachers in particular, incorporating principles of active learning that changes their role from the traditional "sage on the stage" to the "guide on the side" can be unsettling.
"I don't want to overgeneralize, but I think [it's] a common trend that younger teachers have two advantages [over older teachers]," says Tom Arnett of The Christensen Institute, a U.S. non-profit think tank for incorporating "disruptive technologies" into public sectors such as education. "One is they are often more familiar with technology because they grew up with it. Two, they have less to lose because they don't have all that experience and success in teaching a traditional way."
3. Managed expenses: The price tag for converting to a classroom of the future that makes extensive use of technology can be costly. Federal funding can help with initial expenses, but maintenance and upgrade of devices and software also impacts on school budgets down the road.
The future is imminent
Despite the hurdles, the classroom of the future is on its way. Arnett points out that as more teaching colleges embrace the paradigm, more teachers will arrive in the workplace as disciples campaigning for adoption.
Bruce Braciszewksi, executive director of the Classroom of the Future Foundation, is optimistic as well. "I think we are almost reaching the tipping point now where schools are realizing across the board that you can't avoid this [change in teaching]," he says. "This is how kids learn. It's how adults learn now."
Nick Friedman is a contributor to Pearson Labs' Edtech Evolves guest writer series. Follow Pearson Labs on Twitter, @Pearsonlabs.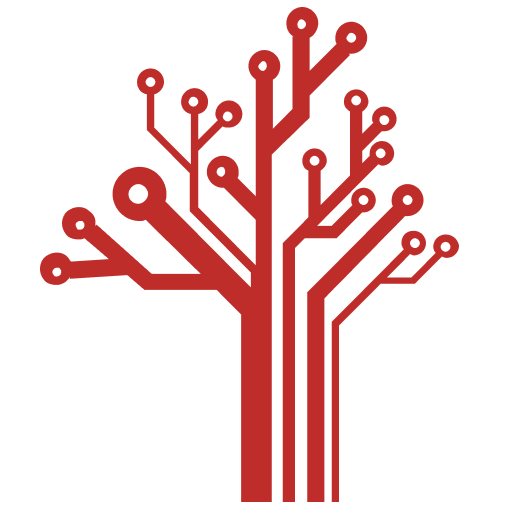 Getting Smart loves its varied and ranging staff of guest contributors. From edleaders, educators and students to business leaders, tech experts and researchers we are committed to finding diverse voices that highlight the cutting edge of learning.