ASU+GSV Summit: What It Meant For Educators
Rebekah Kim
"Technology has the potential to drive equity and excellence." -Arne Duncan, US Secretary of Education at the 2015 ASU+GSV 2015 Summit
I recently had the pleasure of hosting a site visit with a team from Digital Promise and our superintendent of Highline Public Schools, Dr. Susan Enfield. Our district recently joined Digital Promise's League of Innovative Schools, and Midway Elementary, where I serve as principal was selected to share our blended learning story. After this site visit, my principal colleague, Libby Debell, who also hosted a site visit, were invited to attend the ASU+GSV Summit as educator scholarship recipients. I gladly accepted after researching the summit and the keynote speakers that were lined up. Arne Duncan, Howard Schultz, Common, need I say more?
After learning that GSV is an investment firm, my next question was, how is an investment firm, Arizona State University and K-12 educators supposed to collaborate on blended learning? And, what exactly is the role of educators in this space?
With some insight from fellow attendee, Caroline Vander Ark, we realized that educators play a vital role in the collaboration between funders and EdTech firms. It's the on the ground experience, understanding of the learning experience, and relevancy to what is actually happening in classrooms that opens up the pathway for educators to engage. This is when my passion for educators' voices in learning technology chimed in. The event was an opportunity to share with other sectors, how we use technology to leverage more accessibility and equitable learning experiences. Understanding the purpose of our roles as educators at this conference was my opportunity to share the needs of quality programs in schools today.
For the event I participated in a roundtable discussion on the selection of EdTech tools, moderated by Chris Liang-Vergara, Chief Learning Innovation of Leap Innovations.
System-level decisions, especially when site licensees can add up quickly, are made by central office leaders and not always by individual schools. In our school, we have several programs that are used in a Multi-tiered System of Support. Using this model, we have been able to use tools to personalize learning pathways for each child.
During the discussion I emphasized that it isn't about worrying about what you can or cannot have in your building, but instead using stakeholder input to be an advocate for the tools your teaching staff, students and parents need. Afterall, this is also considered, data.
For our school, this included input on trial runs of Think Through Math from a focus group of students, parent feedback on technology programs that could be used from home and how programs like MIND Research Institute's ST Math were showing promise for classroom teachers and their students' math achievement.
During Q&A, one question that stood out was, "How do we know this works? It's all so new and has only been around for 4-5 years." I wholly agreed with the sentiment of this statement. As a building leader waiting on the results of the shift in our state assessment to the new Smarter Balanced Assessment, I shared how we're trying to find at least two years of the same data to analyze. This would help us to determine if there is actual progress over time or lack thereof. Whichever the case, this would help to confirm if the selected technology tools, core curriculum and instructional strategies are working.
ASU+GSV Summit Takeaways
My original passion around blended learning came from an equity lens. Increasing accessibility opportunities for students to learn content outside of traditional instruction and curriculum, especially for ELL students, led me to become an advocate of this important work. Hearing Arne Duncan, US Secretary of Education, speak about technology being a gateway to bridge the opportunity gap and the need for technology as a "gamechanger," confirmed why my fierce passion around blended learning was so close to my heart. One statement that resonated: If the technology revolution only happens for those who come from a higher income, then its not a revolution.
A panel discussion moderated by Bernadine Chuck Fong, Director of Leadership Initiatives and Special Projects at Stanford University explored redefining the entrepreneur. The message shared was that an entrepreneur is someone who does more than anyone thought possible, with less than what anyone thought possible. This inspired me to think of myself as a leader in this perspective.
Being a leader who seeks to innovate or do whatever it will take for a school community entails thinking outside of the box and reaching above and beyond expectations to get results. That "what anyone thought possible" will come to fruition when we see successful results for our children and a sense of celebration and satisfaction from the hard work of our teaching staff.
Dov Seidman, CEO of LRN said, "Leadership is not about headlines but trendlines. Look at the latest trends and internalize what they are about." This comment confirmed the need to reinvent and transform the way we are meeting the needs of our students. The HOW needs to come from motivation and engagement. This cannot be done without looking at your environment and the current state of our schools' cultures.
He ended with the concept of hope. "It is not a strategy or a plan," he stated. When people lose hope they will disengage. Without hope, there is no strategy. Without hope, there is no journey.
One more resource I am looking forward to learning more about is Department of Education's EdTech Developer's Guide, a primer for startup developers and entrepreneurs. While I am not an EdTech Developer, it will be insightful to know what the DOE is sharing with entrepreneurs.
Worth noting is that without the voices of our teachers, students and district leaders, the tools shared at ASU + GSV will not be meaningful or successful in the development of tools. This summit helped to bring these voices and perspectives together. I hope that the educators' voices will be increased and highlighted in future summits, when business ears are open.
For more on ASU+GSV Summit and Rebekah, check out:

Rebekah Kim is the Principal at Midway Elementary School in Highline Public Schools. Follow Rebekah on Twitter with @principalkim.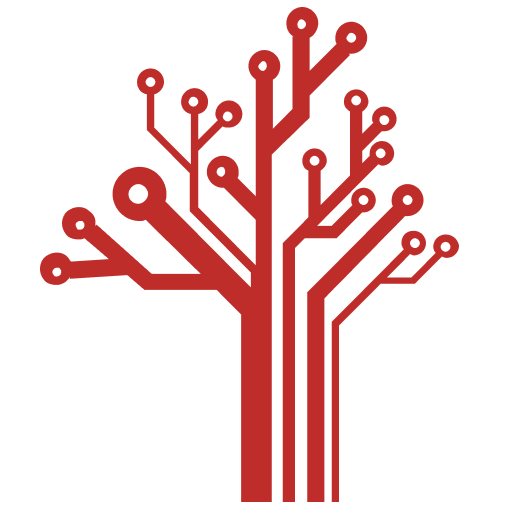 Getting Smart loves its varied and ranging staff of guest contributors. From edleaders, educators and students to business leaders, tech experts and researchers we are committed to finding diverse voices that highlight the cutting edge of learning.