One Student, Five Lessons on Leadership
Javier Guzman
Rosa disappeared from school after the fifth grade. She resurfaced when she was sixteen and with a two-year-old daughter. By that time she was on probation, in foster care, without her child, in drug counseling, with no high school credits, and distrustful of adults. She fought hard to enroll at an independent study school so she'd only have to show up once a week for an hour. Three years later, after attending New Village Girls Academy (a Big Picture Learning school) she's a student at Cal Sate Long Beach, was featured on a television channel for her work with students and gardens, is her daughter's legal guardian, works part-time, and continues to reach out to staff for support. How we got from point A to point B provided me with numerous leadership lessons, of which I'll highlight five:
1. Students need the space to tell their stories in a variety of ways. For many, it is cathartic to do so. And then they can go on with the business of re-imagining a new identity, not merely the inherited one of poverty, abuse, survival, and so on. As the school leader, I had to decide that it was okay for her to devote so many of her school hours to writing her autobiography and forego pacing, and overly strict timelines for assignments. She was engaged in relevant and deep work. This was necessary and the school offered her the flexibility to do delve into it.
 At Rosa's first exhibition or presentation of learning, she invited over ten individuals to witness her reading from her 150-page autobiography. She had not been in school for five years, yet she produced, in one semester, a complete manuscript and retelling of the most traumatic moments of her life. She told her story of sexual abuse, which began at the age of nine, and other horrific things. But she was not asking for pity or even empathy; she stood powerful and triumphant and asked only that we listen. These moments transcend school and as principal, I learned to be more aware of what's important, what really matters for students, and to offer the space for it.
2. With guidance and real-world experiences, students will find their way. This requires a deep trust in students. I needed to build from strengths instead of deficits.
In order to help Rosa re-invent herself, we exposed her to a wide range of out-of-school experiences. She held a brief internship at a beauty salon, but soon left it after admitting that she was only interested in that because her mother is a hair stylist and wanted to connect with her. She volunteered at several places before settling at Enrich LA. Her experience working with adults and teaching children about growing their own food touched on a real concern – who has access to good food and why. She later went on help write a grant to create a vegetable garden in the school's courtyard. I learned that every student brings strengths and passions to the table, and schools need to place students in settings where they're doing work that matters to them.
3. Someone needs to take on the task of truly being responsible for a student's success. To do this, authentic and healthy relationships with adults at a school need to be formed.
Rosa had a social worker, a drug counselor, a probation officer, a therapist, an educational rights holder, and a lawyer assigned to her. In the two years before attending New Village, they made little progress with her. It's not particularly because they didn't care, but because the design and support system couldn't sustain a real relationship and partnership – no one knew her well. At meetings, the adults would talk incessantly and would accuse each other of not doing their jobs. Schools need to be designed in such a way that every student is known well. I could not mistake knowing her history with knowing the person who lives within that history.
4. Courage is needed when fighting for what's right for students, as some rules will have to be broken.
As a foster care youth, Rosa qualified for credit waivers, that is, she only had to meet the requirements of the state and not the district, a difference of 100 credits (130 versus 230). It's a good law meant to protect foster care youth who attend various high schools, often not finishing entire semesters or marking periods. However, I kept pushing back on her lawyer and educational rights holder. I understood the reasons for their advocacy, but no one other than the school was pushing a four-year college. And a teen mother with no college or real training has few prospects. There are several agendas pushing against what is often right for students. Sometimes adults operate from a place of fear and compliance and make decisions that, in the long term, can be harmful. I had to really map out Rosa's life beyond high school, think about who she would be in the next 20 years, and make decisions from that point of view.
5. Make breakdowns and failure public.
During an assembly, a staff member shared information about Rosa thinking that it was common knowledge. After all, most of the students who attend the school have long histories of abuse, neglect, trauma, and failure. This revealed something very important to me, namely, that we could not take liberties with our students' histories because we were in positions of power. There's a way that adults speak to students that is very different than how they speak to other adults. I had to make that breakdown public and later apologize to the student. It is counterintuitive to share where we've failed, but it is essential for moving forward and creating better ways of doing things.
Rosa's story isn't complete and her life isn't linear. There have been bumps and setbacks since she graduated, but she approaches these with a new confidence, a new resolve. She knows how to analyze situations better. She's proven that she can complete big projects and be resourceful.
Additionally, I continually re-examine and return to my time as a school principal. There is no break from leadership – I am that person everywhere I go.
This post is part of our "Preparing Leaders for Deeper Learning" series. If you have thoughts about what today's school leaders should know and be able to do and how they should be prepared, we'd love to hear from you. Contact [email protected] with the subject "Preparing Leaders" for more information. For more blogs from the series, check out:

Javier Guzman is Regional Director for Big Picture Learning. Follow him @bigpicjavier.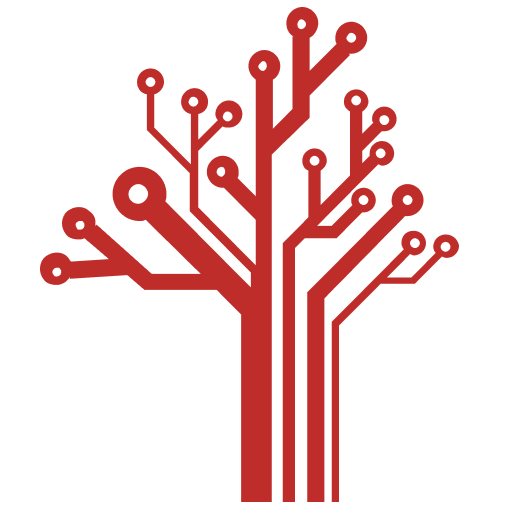 Getting Smart loves its varied and ranging staff of guest contributors. From edleaders, educators and students to business leaders, tech experts and researchers we are committed to finding diverse voices that highlight the cutting edge of learning.