10 Things Parents of High School Juniors Should Start Doing Now
Carol Barash
Each year, as winter fades into spring, I watch parents shift into overdrive. Parents, with every good intention, start obsessing about their children's (lack of) college planning, and tend to jump in—making lists, planning summer visits and perfect summer programs, creating a big chart on the wall of the kitchen to map out the whole process and get it under control. "If I left it to my daughter," one woman explained, "she wouldn't get it right."
If this sounds like you—even a little—here are 10 simple steps to put the college process back into your child's hands. The payoffs for this approach are huge: your child will learn how to manage a big, complex project, they will land at a college that is right for them, and—most important—you will be able to enjoy your child's last year at home as their parent and advisor, not their project manager
1. Listen to your child: When they are ready, they will start to organize their own college process. It may be chaotic at first. So learn to ask questions, and then listen. Instead of "You should…" "You really need to…" or "How can I help you…" try "Can you tell me a little more about that?" "What did you learn?" or "What are the things you are doing now that you really want to be doing next year?
2. Focus on fit: Before worrying about specific colleges, help your child to identify the characteristics of colleges where they will learn and thrive most. Do they want a very structured academic program, or a lot of choices? Are they an auditory, visual or kinesthetic learner? What type of community will nurture their spirit best.
3. Remember the higher education landscape is changing rapidly: College is still your child's best path to professional access and success, but "college" is shifting into a wide range of different pathways: online programs such as 2U, new approaches to college such as Minerva, and places like General Assembly that are teaching the skills required for jobs in marketing and technology. Help your child consider the widest range of options—not just for the first step, but a lifetime of learning, in and out of work.
4. Keep standardized tests in perspective: Help your child to figure out which standardized tests they need to take, prepare for them, and then get them done. Many students keep taking tests, again and again, rather than focusing on other parts of their studies and college planning.
5. Talk about money: Students worry about how they will pay for college. Make it easier by being very clear with them about how much you can pay, and how much they will need to earn (scholarships) or borrow (loans) to complete college. Don't guess about these numbers! Every college is required to have a net price calculator (and FAFSA has one), so your child can calculate the real cost of attending that college based on their academic profile and your income.
6. Encourage independence: When your teenager has one of those "mommy, I love you so much will you do this for me" babyface moments, hug them, remind them you love them, and then let them get on with the work at hand. Encourage them to push beyond the requirements of their classes to pursue what they really love; encourage them to try new things; encourage them to disagree with you, and honor them when they do. This is a lot more fun than fighting.
7. Nurture problem solving: If they bring their problem to you, be happy that they trust you enough to share it with you, but remember it is not your job to fix it! When your child gets stuck, help them develop a framework for making their own decisions. If they are drowning in too much of everything, encourage them to choose what really matters most to them, to do fewer things and do them better.
8. Make the journey fun: Make your kitchen table and living room places your child looks forward to, not the "college war room" they dread. Make your car a "college free zone" and talk about other things. At least once a week, take a walk with your child and follow the conversation wherever it leads.
9. Take care of yourself: Do whatever it takes to keep yourself balanced and nimble: eat healthy foods, sleep consistently, exercise, and meditate. And try not to talk about college with other parents. It just doesn't help. It filters back to the students, fostering competition and stress. Maybe you want to apply to college or graduate school for yourself.
10. No matter what, don't do the work for them! This is the most important thing to remember. Really. If your child is not ready to complete the college process, they are not ready for college. They probably are ready—and all of the resources they need are available online—so love them for the chaotic, risk-prone creatures that adolescents are, and be the person who provides an antidote to the college stress all around them.
Think of it this way: in your child's last year of high school, you are building the foundations for parenting them after they leave home. Be a resource they return to, someone who helps them figure out where they are going and is available to gently guide them past the inevitable rocks they'll encounter in that journey. It's not easy to step back, but the payoffs are immense and long-lasting.
This blog is part of our Smart Parents Series in partnership with the Nellie Mae Education Foundation. We would love to have your voice in the Smart Parents conversations. To contribute a blog, ask a question, or for more information, email Bonnie Lathram with the subject "Smart Parents." For more information about the project see Parents, Tell Your Story: How You Empower Student Learning as well as other blogs:
Carol Barash, PhD, founder and CEO of Story2 and author of Write Out Loud, has empowered 15,000 students around the world—from first-generation college students to the children of bankers and CEOs—to tell their stories out loud and write essays that win admission and scholarships at selective colleges. Follow Carol on Twitter at @carolbarash.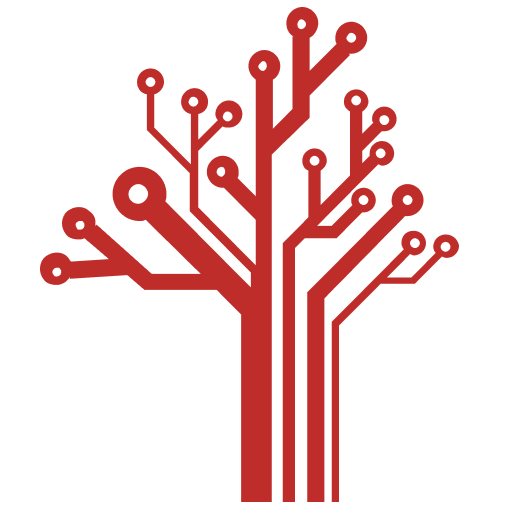 Getting Smart loves its varied and ranging staff of guest contributors. From edleaders, educators and students to business leaders, tech experts and researchers we are committed to finding diverse voices that highlight the cutting edge of learning.