Sage Advice From a HigherEd Veteran: Getting a Head Start on Finding the Right College
Richard Ferguson
If you're a high school junior- or the parent of a high school student, it's time to begin collecting the information you will need to apply to – and get accepted – at one or more colleges that are a good match for you both academically and financially. Here are some tips for getting a running start:
Visit one or more colleges. 

If you haven't spent any or much time on a college campus, it will be difficult to make good decisions about the characteristics that are most attractive to you. Just visiting colleges or universities that are near your home can give you a sense of what to expect. Ideally, visit a large university, a small college and a mid-sized school. Walk around the campus, visit the bookstore, amble through a few academic buildings and have lunch in the student center. Talk to students and ask them what they like most about their experience at the college. This investment of a couple of Saturday afternoons will provide you with valuable perspectives on what to expect as you begin searching for the ideal college.
Think broadly about what you are looking for in a college. While selecting a major is a good place to start, consider other important variables – including the size of the college and the classes you will be taking, the makeup of the student body, the availability of extracurricular activities that match your interests, your comfort level with the community in which the college is located and, of course, the financial support available at the college. You will be investing several years of your life at the college you choose, so make sure the ones you consider are a good fit for you.
Take both the ACT and the SAT. 

Seriously, take both the ACT and the SAT, as most colleges accept both tests. If you do better on one, consider taking it a second time if you believe you can improve your scores. Bear in mind that some highly selective colleges may require you to take SAT subject tests. And, yes, it is important to prepare to take the tests, but you don't have to choose a high-cost test-prep program. There is a wide range of test-prep options available, from some that cost less than $25 to others topping out at over $1,000.
Talk about money. Now is the time to get a grip on what the colleges you are considering are likely to cost. Begin with a conversation about what you and your family can afford. However, don't look at each school in terms of what the website says the annual bill is for tuition, room and board. Doing so won't necessarily give you an accurate picture of what you are likely to pay. Use a Net Price Calculator such as the one on College Raptor (collegeraptor.com) to obtain an estimated financial aid package for the four-year colleges of most interest to you. Be sure to take account of your family's financial circumstances. This will give you a much clearer picture of the actual cost of attending the colleges after grants and scholarship are applied. Before finalizing your college list, you may want to use each school's official Net Price Calculator or contact its financial aid office for an "early read" of your costs. It is likely you will discover that many of the colleges of interest to you are significantly more affordable than you expected.
Build a realistic list of top 10 schools. Once you have an idea of the kind of college environment that will work best for you, start to build your list of prospective schools. College search engines, such as College Raptor, can help you find a list of schools that "fit" what you are looking for in terms of environment, academics and affordability. As you build that list, be sure to include a broad range of schools, including some that you think may be beyond your reach.
Pick schools where you are likely to succeed. That sounds like a no-brainer, but there are some statistics that can provide you with a perspective on your potential for success. Visit the U.S. Department of Education's website to find the schools' graduation rates. Nationally, 59 percent of full-time undergraduate students earn a bachelor's degree in six years. Are the schools you are considering exceeding the national average? Then look at the retention rate – the number of freshmen who return for their sophomore year. The national average is less than 60 percent. Looking at that number may be a good measure of student happiness and success at a college or university. All of these data are available on the U.S. Department of Education's site or via the College Raptor tool.
Do something. Get outside of the classroom and do something. When asked on a college application or in an interview what you like to do, it will be hard to put a positive spin on "play video games" or "hang out with friends," so contribute to the world around you. If you play a musical instrument, round up some musical friends and go play concerts at a senior center. If you are an athlete, collect gently used sports equipment and donate it to kids in a third-world country or the inner city. Applications from good students are commonplace at a lot of schools. Seven out of 10 applicants might be perfectly capable of doing the work at the school you want to attend, so college admissions officers will be looking to admit students who will contribute to their college community.
Have fun. This is an exciting time, and the decisions you make have the potential to impact not only on the career you pursue but also the causes you champion, the sports teams you cheer and the people you meet who could become lifelong friends.
This blog is part of our Smart Parents blog series and book, Smart Parents: Parenting for Powerful Learning in partnership with The Nellie Mae Education Foundation. For more information, please see our Smart Parents: Parenting for Powerful Learning page and other blogs in the series:
Richard Ferguson, Ph.D., is a higher education innovator best known for serving 22 years as the CEO and chairman of ACT, where he grew the company to its current position as the most-taken college entrance exam in the United States.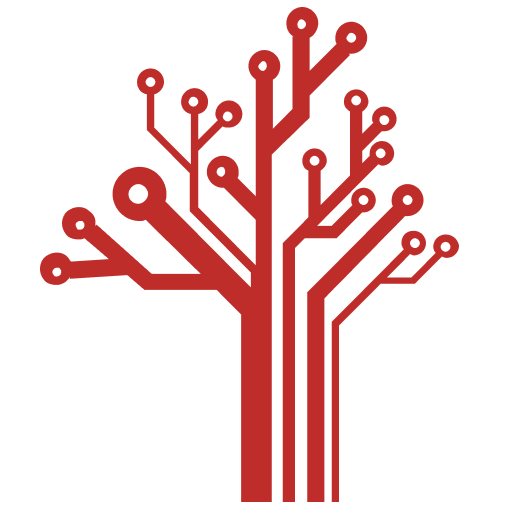 Getting Smart loves its varied and ranging staff of guest contributors. From edleaders, educators and students to business leaders, tech experts and researchers we are committed to finding diverse voices that highlight the cutting edge of learning.