4 Key Attributes for Deeper Learning Leadership
Kyle McCartney
At Oxford Middle School, our efforts to redesign instruction have led to greater achievement. Here are some of the keys to our success.
Courage comes in many forms. Sometimes it's the simplest of these—a willingness to try something different—that can have the biggest impact.
At Oxford Middle School in Oxford, Alabama, we've done just that. Rather than operating from the same school concept that dates back for generations, we've designed an entirely new approach that meets the needs of our students.
All of our students have MacBook laptops they take home with them at night. For the first 30 minutes of each school day, we've implemented a "zero period" in which students work on math individually using an online curriculum from Odysseyware. This allows us to deliver highly personalized, competency-based instruction through a blended-learning model that meets students where they are and accelerates them quickly from that point.
Project-based learning is a critical strategy that we use to engage our students in deeper learning. Our eighth graders are in the middle of a cross-curricular mythology project in which they are reading the Percy Jackson novels in English class, and in social studies they're creating their own mythology. They're also using Scratch, a simple computer programming tool, to design their own gods and make these come to life.
We're constantly looking to challenge our students. We never want them to be bored; we want them to be excited about coming to school every single day. In addition to our core classes, we offer enrichment opportunities in robotics, creative writing, and television broadcasting, as well as participation in Junior United Nations Assembly and Scholar's Bowl. (Check out this video of our local robotics team on the news). We have "maker spaces" where students can design hovercraft and try other challenging projects.
Our efforts to reboot teaching and learning are paying off: Although 60 percent of our students qualify for free or reduced-price lunch, 92 percent either meet or exceed grade-level standards. Within a year of adopting a blended and highly personalized approach in math, we had doubled the number of students achieving in the 90th percentile, from 18 percent to 35 percent.
As a leader, I'll try anything at least once. If there is something I've seen on YouTube or a blog that I think could help our students, we'll give it a shot. I've been very fortunate in that, when I've floated ideas to our staff during meetings or workshops and I've asked, "Who thinks they can pull this off," someone will always pick that ball up and say, "I can do that."
To succeed in being innovative, you can't be afraid to make mistakes. And that's an attitude I've tried to instill in our teachers as well. If you're doing what's right by your students, then you're doing the right thing. If you make a mistake but you're trying to do what's best for the kids, that's a mistake we can live with.
The courage to try something different, and to risk failure (but also learn from it), has been a key factor in our success.
Here are three other leadership characteristics that are equally important.
Flexibility.
Trying something new requires not just courage, but also creativity and flexibility. For instance, we've redesigned our entire school structure to support our innovative approach.
Our teachers are grouped into instructional teams, with each team consisting of two English teachers, two math teachers, a science teacher, and a social studies teacher. These core teachers all get two periods for planning while students are engaged in electives. One of these periods is designed for individual planning, while the other is for professional development or cross-curricular planning—allowing teachers to collaborate across all subject areas.
Enthusiasm.
Middle school students have a lot of energy, and so we want to make sure that our teachers are matching that energy. I'm lucky to have two very dynamic assistant principals. Leadership starts at the top when it comes to enthusiasm and attitude. If the leaders want to be there, that mentality catches on among students and teachers as well.
It's also important to celebrate success. We try to highlight everyone's accomplishments, whether it's a win by the debate team or a high score on a test. By celebrating success, we're recognizing and encouraging effort and achievement.
Willingness to learn and improve.
We try to stay very current in our approach. We're always seeking to learn about new technologies and new methodologies that will engage students and lead to a deeper, richer learning experience. Our teachers and instructional leaders are active on social media, and they frequently attend conferences. We have peer coaches who work with our staff to make sure they are leveraging technology to its fullest potential.
Being flexible, bringing energy and enthusiasm every single day, and having the courage to take risks: All of these can lead to great success. While you're not going to hit a home run every day, your goal should be to get better and to learn something new each day.
To learn more about Deeper Learning environments for students, teachers and leaders check out:
This post is part of our "Preparing Leaders for Deeper Learning" series.  If you have thoughts about what today's school leaders should know and be able to do and how they should be prepared, we'd love to hear from you. Contact [email protected] with the subject "Preparing Leaders" for more information.
Kyle McCartney is the principal at Oxford Middle School in Oxford, Alabama, which serves 650 students in grades seven and eight. Oxford Middle School has been nationally recognized as a leader in delivering personalized learning to each student.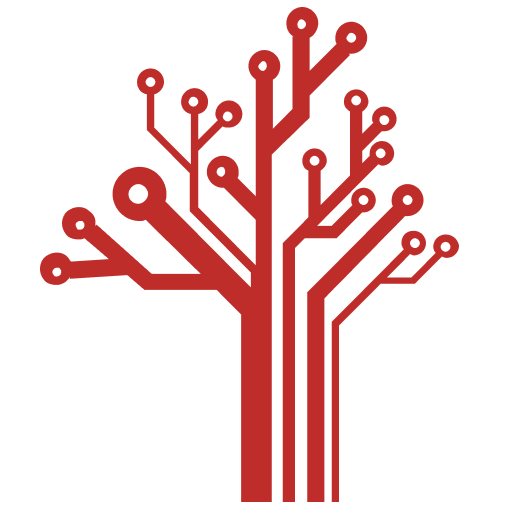 Getting Smart loves its varied and ranging staff of guest contributors. From edleaders, educators and students to business leaders, tech experts and researchers we are committed to finding diverse voices that highlight the cutting edge of learning.