10 Free Education Apps for iPad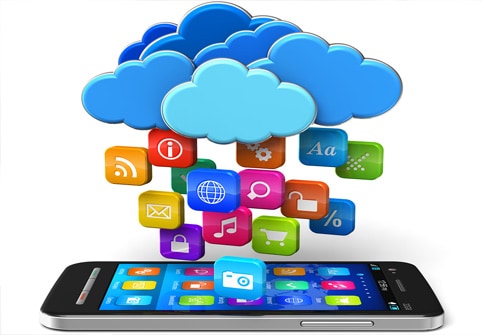 By: Tejas Jasani
One of the most popular categories of apps on any touch enabled mobile devices is obviously educational apps thanks to the real time, ready-in-hand help students get from them in and outside of their classroom. While there are millions of free educational apps, all of them are not worthy enough for downloading. Secondly, most of the top tier feature rich apps are either not free or offer a much downgraded 'free' version that offer a user experience far removed from what they provide in 'paid' version. So, finding a handful of free and useful education apps on diverse contents requires some amount of research and that is exactly what we help you to do here. Here below we are introducing 10 free education apps for iPad.
1. Evernote. This is not just another note taking app, but the biggest factor behind its sky-rocketing popularity lies in its syncing capability among number of devices. Through Evernote you can access your notes from any number of devices, whether on the go or from office or from home. The application also helps you to stay organized, become more productive and memorize more. From taking notes, creating priority lists to taking snaps and using them inside notes to scanning business cards or record voice reminders – this smart application offers many productive features in one package.
2. Kindle. This undisputed killer reading application is optimized for iPad offering better touch interface and navigation. More than 1,000,000 books absolutely free covering almost any subjects and topics on earth and thousands of free magazines, newspapers and periodicals you can access with this application. Kindle has the greatest reserve of reading material compared to any other application on this niche. Moreover, you always have the option of buying any kindle book that is not available for free. Kindle revolutionized reading experience on any mobile device benefiting students and learners more than anyone else.
3. Video Science. Students of all age will invariably agree on the importance of learning videos, particularly for their science lessons. This application is ideally made keeping this burgeoning trend of video education in mind. Video Science is an application that offers more than 80 hands-on science video lessons. These video lessons are designed to offer easy and simple learning experience corresponding to different scientific aspects for all ages. All the videos can be shared on different social sites.
4. MyScript Calculator. This smart application is few steps ahead than most of the so called digital applications for performing the calculation job. It does scientific and complex calculation brilliantly without any exception and offers customizing capabilities to use it in your own preferred way and most importantly, understands your messy handwriting. Yes, on this application you can just scrawl your numbers on the screen using your own handwriting and it will read it like your math teacher and tell the result in seconds.
5. Google Translate. No translation apps offer so versatile, easy and custom experience as Google Translate. Whether you are learning a foreign language or just need to translate an important study material on your native tongue, a single tap will do all these just seamlessly. Most importantly the quality of translation in this application is closer to manual expert translation and more than satisfactory for regular translation needs. Whether you are travelling in a remote place where communicating in the local tongue is an absolute necessity or you need to translate a valuable document in your preferred language, Google Translate is the ideal solution to all these.
6. Udemy. Developers proudly declare that the application is world's largest destination for on-demand online educational courses. Whether it is for college goers or for professionals thinking to pursue a course online, you can choose from thousands of online courses from this single application. From programming, marketing, entrepreneurship, yoga, photography, salsa design and any topic in between – you can find an online course to pursue your interest. Courses are delivered round the clock in all days of the week which means the application makes it available to learn anywhere and at any time as it suits your convenience. Moreover, the application also offers huge scope for customizing your courses and schedule.
7. Google Earth. An all round application for being introduced to all places, objects, cities, geographical information of anywhere on the planet. Get access to any specific information and lively satellite delivered images of all places on earth. Explore photos, real time maps, navigational directions and more. For a school kids there is no better way to get accustomed with his planet than Google Earth. Whether you are travelling or trying to provide your kids important information on some places, this application will always come to your rescue.
8. Duolingo. Except Duolingo can there be any application named that can offer such wide variety of language learning programs, that too without any charge whatsoever? Probably not, because for any new language learners this widely acclaimed app is already a gem thanks to the ease, simplicity, clarity and creativity in its learning modules. There is no fee or hidden charges or advertisements on this application. Moreover, besides learning you can let any document translated through this application.
9. Raz-Kids. This reading apps for school kids rose to prominence thanks to the wide variety of resources that it offers. From worksheets, lesson plans, printable or projectable books to quizzes, phonic resources, there is almost everything that a student needs from such reading application. Even teachers can track progress of their students, view reports and schedule assignments. It is one application that combined reading and organizing utility in such a fine mix.
10. Fit Brains Trainer. This unique and expansive application is good enough to boost memory, cognitive power and other mental attributes necessary for students. There are more than 360 games and uniquely designed training sessions to increase your memory power. It is helpful to increase your speed of thinking, skills for solving problems and cognitive abilities. Users widely consider this application as one step ahead of the typical brain training apps like Luminosity or Quizlet.
Tejas Jasani is a founder & CEO of a Mobile Development Company named The APP Guruz. His major focus is on how to improve mobile user's smart phone experience through development of mobile games and apps in the field of education.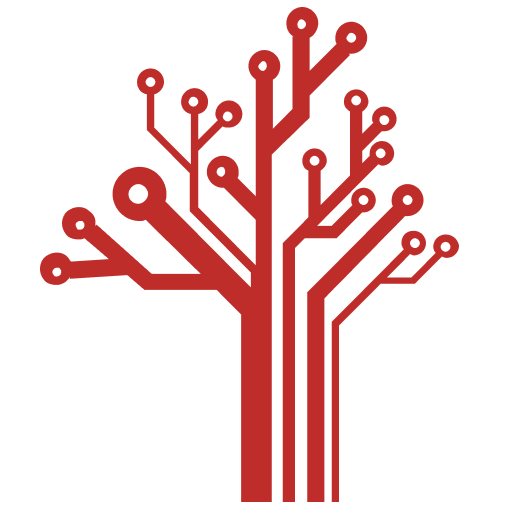 Getting Smart loves its varied and ranging staff of guest contributors. From edleaders, educators and students to business leaders, tech experts and researchers we are committed to finding diverse voices that highlight the cutting edge of learning.