Education Camps and Their Contribution to Skill Development in Children
By: Carole Thompson
Remember those golden summers of your childhood? Summer was a time to lie back, relax and forget all about school. A time to go on holidays with family, run riot with friends and eat and play to your heart's content.
Your kids probably do all this during their summer holidays as well, with a lot of internet and video games added to the mix.
But summer does not only have to be about fun and games. It can also be about learning new things, gaining new skills while having fun. These days you can give your child opportunities to develop their skills and stay ahead of the curve during their vacations – something that you never got a shot at.
The last decade has seen a huge focus on improving our national education standards especially in STEM subjects (Science, Technology, Engineering and Math) to stay competitive on the global stage. Federal and state funding for STEM driven programs has grown exponentially. The focus on raising standards of Math education in school curricula is also addressed by the new Common Core Standards soon to be implemented across a majority of states in the country, including NJ.
Educational camps offer intensive training in focused STEM areas like software programming, bio-engineering, pure mathematics, engineering and more to help your kid leap ahead of competition without taking away the joy of vacation time. They focus onsparking the child's curiosity in the subject and bridge the gap between current school curricula and global educational standards.
Here's a quick look at the key benefits that kids derive from educational camps:
Learning Through Play
Most kids equate studies to boring textbooks and learning irrelevant information to regurgitate them out during tests for good grades. But it does not have to be like that.
Educational camps use creative methods to introduce complex academic concepts to children in such a way that they want to learn more. Outdoor activities, fun apps, games and team projects are used to bring alive bookish concepts and arouse a genuine interest in learning.
Better Focus by Eliminating Daily Distractions
Learning, especially learning advanced concepts requires focus. Familiar spaces like school classrooms and home offer a million and one distractions to kids with active minds and imaginations.
A brand new environment where kids do not have access to the usual distractions like their favorite video game at home or antics during the lunch break in school, offer kids the chance to focus 100% on the task at hand.
Encourage Competitive Spirit
Educational camps encourage a competitive spirit in kids as they work alongside talented youngsters of their own age. The specially designed tasks and projects, both individual and group oriented, help kids work with and compete against the best talents in their cohort.
The best part of this type of competitivenessis that unlike school, it all happens in a completely non-judgmental environment, without the pressure of year ending grades or tests.
Discover New Talents
Educational camps introduce kids to new concepts in ways they have never seen before, opening up new worlds in front of them. It's a great way for children to discover new interests and find out that they actually had hidden talents that their regular school curriculum never explored.
Many children discover their vocations or calling through the innovative and out of the box learning experiences they live through at camp. Give your child the opportunity to discover their inner Mozart, Pythagoras or Curie.
Develop Kids' Social Skills
Educational camps are not all about academics. They are designed to improve your child's social skills while sharpening their academic skills simultaneously.
Camp environments mean your child spends a sizeable amount of time with completely new children and adults. It's a great opportunity for kids to make new friends, learn to collaborate with others and work in teams.
Doing things by themselves without their parents helping them out every step of the way builds independence and self- confidence in kids, while team tasks that require clear outputs in limited periods of time, encourage organizational and leadership skills.

Retain and Understand School Curriculum better
As they say, practice makes perfect.
Two and a half months of summer holidays sometimes act as a vacuum pump, sucking out whatever knowledge a child gained during the school year, due to sheer lack of practice.
Don't let your child's hard earned skills rust away in the summer months due to no exposure to important academic concepts for extended periods. Educational camps help them revise, remember, retain and truly understand what they learnt at school.
Inspiration and Motivation to do Better
Educational camps are a great place for children to meet equally smart or smarter peers who inspire them to work harder and do better. They help kids absorb good work ethic from each other and helps them explore together with like-minded peers in a non-judgmental environment.

"Before going to Mathcamp and the Math Olympiad Program, I thought of people who did well in national contests as mythical supergeniuses whom I could admire but never hope to match. One of the lasting benefits of the summer camps was meeting those 'supergeniuses' and seeing that they were actually ordinary people. They were people like me who just worked really hard and had good resources to guide them. The flipside of that realization was that, with the resources available to me, I could become like them by working really hard."  ~ YashaBerchenko-Kogan, third year graduate student in Mathematics at MIT.
Challenge their Limits
Most high school curricula are designed to cater to the average IQ of students in a particular grade. Students who are significantly more intelligent than their peers can often be left feeling unchallenged or bored with their regular school curriculum.
Educational camps offer them a chance to really use their grey cells and challenge their own limits – a chance they rarely get in their regular schools.
Advanced concepts, more complex than they learn at in school help introduce gifted children to what they can expect at higher academic levels. They also help kids apply these advanced concepts to regular school curriculum to produce outstanding results in competitive testing like the ACTs, SATs, GRE or GMAT.
Is an Educational Camp Right for Your Child?
While camp brings with it a host of benefits as we explored in the earlier sections, choosing whether to go to an educational camp or choosing which camp to go to, must necessarily be a joint decision between you and your kid.
Check out the various options available in your area based on your child's interests. Speak to families that have sent their kids to the camps you like and zero in on one that has a track record of being truly educational while still being fun. Invest in your child's future by giving them the chance to learn more about the things that fascinate them. Who knows it could be the beginning of a lifelong affair with learning and discovery.

Carole Thompson is the Community Manager at Math Genie, which makes Math fun for kids with the help of its Abacus Math program. They have successfully tutored over 1000 students by building a strong foundation about Mathematical concepts.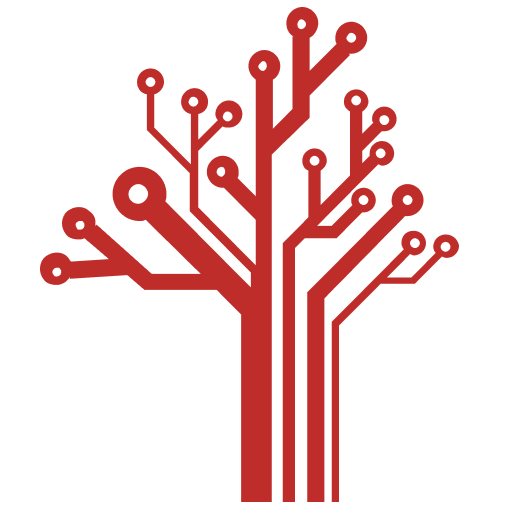 Getting Smart loves its varied and ranging staff of guest contributors. From edleaders, educators and students to business leaders, tech experts and researchers we are committed to finding diverse voices that highlight the cutting edge of learning.