Cross Country HS Takes Innovative Approach to Teaching
By: Tim Presiado
This post is the last of a three-part series on New Tech Network's (NTN) annual data report and how NTN helps all students achieve success in college and career
In Part 1 of this series on teaching students the skills needed to succeed today in college and career, I talked with Tim Heck, Principal of Bonsall New Tech High in Bonsall, Calif — a suburban school about 45 miles north of the San Diego airport . Bonsall is a predominantly middle class suburb with the number of students participating in the National School Lunch Program (FRL) at only about 12%.
In Part 2, I focused on New Tech Academy @ Ft. Wayne – an urban school in Ft. Wayne, Indiana, with more than 70% of students participating in the National School Lunch Program (FRL).
This third and final blog highlights Cross County High School, a rural school in Cherry Valley, Arkansas, about 45 minutes from the nearest town and 120 miles from Little Rock, with more than 75% of students participating in the National School Lunch Program (FRL).
Jennifer McFarland, Principal of Cross County High School, explained that Cross County is a "school of choice" — attracting students from all over the area, not only the local school district. "This changes our demographic," explained Jennifer. "There's a lot of 'word of mouth' in this county and everyone knows about Cross County High School and the type of innovative teaching we have here."
Cross County High School is in a sparsely populated 300-square-mile rural school district. It has only 700 students from K through 12 grades. The main industry in the area is farming with rice, corn and soybeans as the three major crops. There are no factories, one gas station and one Dollar General store. "People who are not farmers need to drive to other towns to find work," said Jennifer.
How did a school district in such a rural community decide to transform their high school into a New Tech school? "The whole process was definitely a journey," said Jennifer. "We realized our students did not have knowledge of the world around them. Many of them had never been out of the three small communities that comprise our school district and had never been as far as Jonesboro (a town of 60,000 people located about 45 minutes north of Cross County High School)."
Being so isolated without the opportunity to develop a 'global perspective' influenced the students' choices after high school. "For the students to be successful after graduation — whether they choose college, career or the military — they needed to understand the world outside their small community," said Jennifer. "We wanted them to be able to collaborate, solve problems, communicate and use technology. With New Tech, we brought them the world of Project-Based Learning (PBL) and taught them to use technology to their advantage."
Jennifer continued, "When we first started on our journey towards a new and innovative educational method, we looked around for something that could meet all of our needs. We spent a fair amount of time exploring various organizations, trying piecemeal changes and encountering some challenges until we finally found NTN. There's no question we've been able to achieve our current level of success thanks to the ongoing support of New Tech coaches, trainers and advocates as well as all the teachers in the NTN across the country."
The Cross County teachers and administrators encountered some challenges with some of the other programs they tried before finding NTN. "We would get a lot of learning over the summer at these various courses, but then, once school started, if something didn't work or the learning curve was very steep, the students and teachers — who had never before been exposed to this type of learning environment — had no one to turn to for questions and support. With NTN, continuing help and support is readily available. That was the biggest difference between NTN and some of the other organizations we researched."
Cross County had been 1:1 in terms of technology to students before joining NTN. "The computers are the vehicle, not the teacher," said Jennifer. "We bought all of these laptops, and then did not have a plan in place for training or support."
Jennifer added, "The largest challenge has been educating the community. Parents and teachers were unfamiliar with PBL. Teachers were able to have that 'aha' moment when they visited New Tech schools and could see PBL in action. But the community did not have the opportunity for that experience. As a result, we started "showcasing" what our students are doing and invited the community to attend. The students explain to the community what PBL means in terms of increasing awareness and helping make their education real, relevant and engaging."
The integration of PBL into the Cross County district was a process. "Cross County is 'the PBL school' and the first year, there was a lot of misconception with parents thinking that the technology was what the students were learning, rather than the technology being the vehicle by which students were getting all this learning."
Cross County has been an NTN school for three years. Beginning next year, Cross County will be fully implemented with freshman through senior classes.
I asked Jennifer to reflect on what she thinks NTN means to her students. "I see what NTN has done for our students when we have visitors to our school," she explained. "Our students are articulate and able to carry on conversations about the world outside their school and community. They can discuss topics that go way beyond the boundaries of our school district — such as the latest discoveries in science or current events or politics. We have students with learning challenges and students who are accelerated. Across the board, these students can talk to adults in an educated and knowledgeable manner about subjects they would never had known about if it wasn't for technology and Project-Based Learning. They have developed terrific communication skills and are self-directed. They are able to be self-advocates for their own learning. I am confident that after graduation they are going to do amazing things."
Tim Presiado currently serves as the Interim President of New Tech Network, Tim's primary focus is to help cultivate and support new schools in the planning and implementation of the New Tech model. As President of New Tech Network, he directs strategy, new initiatives, product development, and school development services. Among the chief initiatives for New Tech are expanding its network of over 130 schools, digital learning for students and teachers, further development of the learning management system, NTN Echo and expansion into K-12.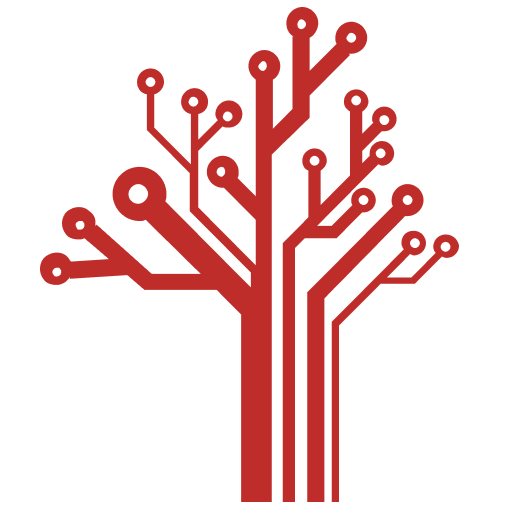 Getting Smart loves its varied and ranging staff of guest contributors. From edleaders, educators and students to business leaders, tech experts and researchers we are committed to finding diverse voices that highlight the cutting edge of learning.