A Personal Journey to Help Reinvent Schools
 By: Dr. Charles M. Reigeluth
Are you looking for ways to improve your school or your teaching?  But tired of jumping on the latest bandwagon, only to see it abandoned a few years later?
Are you looking to understand why billions of dollars of school reforms over the past few decades have not improved our schools relative to other countries?
Do you want to understand what kind of change can dramatically improve learning and motivation for our students – and already has in some place?
If yes, then you will be interested in what follows …
One crisp fall New Hampshire day in 1963, I walked out of the schoolhouse feeling very frustrated with my schooling.  I had just been in a class about a subject I was very interested in, but the teacher made it so boring!  I decided then and there that I would devote my life to making formal education more exciting.  First, I taught for a while to gain credibility and try out ideas.  This was equally frustrating, because the system made it difficult for me to get to know my students well and use their interests as a vehicle for their learning.  Soon I realized that a PhD would be very helpful for learning more and gaining more influence.  It became apparent that educators did not know enough about how to design good instruction, so I devoted the next few decades to advancing knowledge about instruction, captured in three edited books – Instructional-Design Theories and Models, volumes I, II, and III – and numerous journal articles (see e.g., http://www.um.es/ead/red/32/).
It was clear that instruction needs to focus more on learning by doing, collaboration, and competency-based student progress.  This represents a fundamental, systemic transformation …
from teacher-centered to learner-centered instruction,
from time-based to competency-based student progress,
from standardized to customized learning,
from extrinsic to intrinsic motivation.
These in turn require a fundamental change in …
the roles of teachers (from sage-on-the-stage to guide-on-the-side),
the roles of students (from passive to self-regulated), and
the roles of technology (from primarily designed for teacher use to primarily designed for student use).
Since there was very little knowledge about such fundamental systemic transformation, I led a research team at Indiana University to work on the two aspects of such knowledge: product (what should the learner-centered paradigm be like?) and process (how can school systems transform themselves to the new paradigm?).  Initially, I worked with individual schools to help them reinvent themselves, but I soon realized that fundamental change in an individual school makes it incompatible with the rest of the school district.  This is why many exciting transformations, such as the Saturn School of Tomorrow in St. Paul, MN, were slowly transformed back to the teacher-centered, time-based paradigm.
Recognizing that the school district had to be the unit of change, my research team began in early 2001 to work with a small school district in Indianapolis, the Decatur Township schools.  Over the next 12 years we learned much about the systemic transformation process from Decatur's "Journey Toward Excellence":
That mindset change is the most important objective of the process – for teachers, administrators, parents, and even students,
That decisions should be made through a consensus-building (learning) process, not through either an autocratic or even democratic process,
That stakeholder ownership should be fostered to engender true commitment, reduce resistance, and enhance sustainability,
That local innovation should build upon what pioneering educators have already developed elsewhere,
That the process must help stakeholders to think in the ideal about their new educational system, and much more.
My research team also studied school systems that have already transformed to the learner-centered paradigm to a considerable extent.  One is the Minnesota New Country School, a public charter school founded in 1994 in Henderson, MN, serving grades 6-12.  Due to its success, a non-profit called EdVisions was formed to help other schools, now numbering over 40, to adopt the MNCS model.
Another transformed system is the Chugach School District with offices based in Anchorage, AK.  It has about 300 students scattered throughout 22,000 square miles of mostly isolated areas of South Central Alaska.  It won a Malcolm Baldrige National Quality Award in 2001, after which some key players formed the Reinventing Schools Coalition (RISC) to help other school districts adopt the CSD model.  These and many other schools provide valuable insights about the kinds of features for learner-centered schools to considerably outperform the teacher-centered paradigm of schools.
To share what my research team has learned over the past several decades, we have written a book, Reinventing Schools: It's Time to Break the Mold, for a broad, general audience.  It explores:
what paradigm change is and why it is needed,
a vision of the Information-Age, learner-centered paradigm of education, based on much observation of pioneering schools and changed educational needs,
three case studies – examples of school systems that have largely transformed to the new paradigm, along with evidence of their success,
lessons learned about the systemic transformation process, and
what governments can do to help the transformation process.
Dr. Charles M. Reigeluth has a B.A. in Economics from Harvard University and a Ph.D. in Instructional Psychology from Brigham Young University.  He taught high school science for three years, was a Professor in the Instructional Systems Technology Department at Indiana University for 25 years, and was chairman of the department for three years. Learn more about the book at www.reinventingschools.net.  If you would like to share experiences or insights you have about the learner-centered paradigm of education, please feel free to contact by email or post to his blog.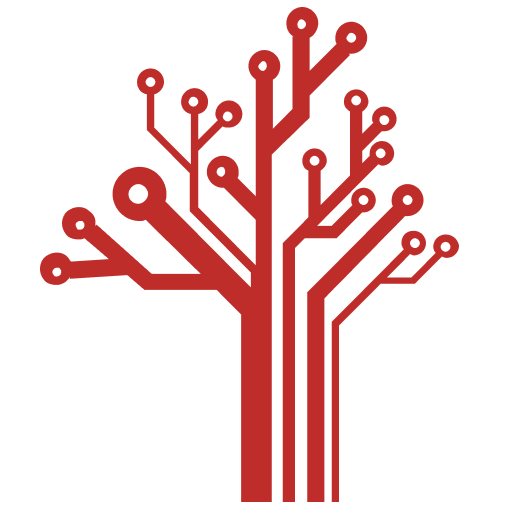 Getting Smart loves its varied and ranging staff of guest contributors. From edleaders, educators and students to business leaders, tech experts and researchers we are committed to finding diverse voices that highlight the cutting edge of learning.