By: Alexa Goins
It's not always what you know. Sometimes, it's who you know.
Mentorship has the power to shape the next generation of professionals in any industry, but that's especially true in tech. For software engineers and UX designers, it can help boost confidence, offer job searching guidance, and advance overall career goals. Let's explore mentorship's role in tech and some best practices for facilitating a successful one.
College Alternatives and Mentorship
Non-traditional higher education and job readiness training programs are reinventing mentorship by providing new avenues for it. Many of these training programs are designed to give students more ownership of their studies and more hands-on career experience. This can be empowering as students are challenged to play an active role in gaining soft skills alongside technical knowledge.
Kenzie Academy is a tech and coding school that trains students for careers in UX design and software engineering. Part of our curriculum focuses on job readiness training through which we challenge students to network, learn how to interview, and draft career artifacts like cover letters, LinkedIn profiles, and resumes. They build relationships with our industry contacts through some of the job readiness programming as well.
Most recently, we've been making active efforts to increase our mentorship opportunities for our students. Relationship-building can be a game-changer in providing opportunities to those looking to grow in tech.
Mentorship Levels the Playing Field
Earlier this summer, various members of the tech community led a rallying cry, compelling leaders to examine the racial disparities in tech hiring and capital. Only 1 percent of startup founders who raised venture capital are Black, according to a joint study from RateMyInvestor and DiversityVC.
As a tech and coding academy, we saw it as critical to help our students build relationships with companies before they even graduate. Mentorship can play a pivotal role in establishing the connections that make it possible to make the hire and send the wire, and therefore, help diversify our industry. Our #MakeTheHire mentorship program pairs established tech professionals with Kenzie students in an effort to address the hiring disparities in the industry.
Mentorship can help here as it connects up-and-coming tech workers of all backgrounds with established leaders searching for new talent. We originally dreamt up #MakeTheHire as a way to introduce Black Kenzie students to the movers and shakers of the industry, though the program has since grown to include all of our students who are career-ready.
Mentorship Opens Doors & Facilitates Growth
Mentors offer their mentees access to unique networking opportunities. Mentees don't just interact with their mentors; oftentimes, they connect with their mentor's contacts as well. Those contacts help them build relationships that can land a job down the line, or simply get them connected to local organizations and groups.
In a mentorship, students are given first-hand experience in the professional world and, as a result, the opportunity to grow their work and technical skills. They'll learn basic soft skills such as how to communicate well effectively, regardless of the medium. Kenzie Academy students are encouraged to take ownership of their work and be proactive in working towards their goals. Mentors can assist in meeting goals like resume completion, conduct mock technical and behavioral interviews, and assist with other job readiness training.
Best Practices for Tech Mentorships
Kenzie students are always ready for the right mentor, but our mentors have to be ready to provide the best experience. Here are some best practices.
For mentors:
Get to know your mentee

. The best mentors ask their mentees to share their stories, their career motivations, and their questions and concerns around the job hunt.

Review their personal statement/cover letter, resume, and LinkedIn

. Give them honest feedback on how to better position themselves to be attractive to employers.

Share

your

 story

. Your mentees want to learn from you! So, don't hold back in telling your mentees about your experiences, how you got where you are today, what goals you're currently working on, and where you plan to go. Hearing your story will excite them for their own tech journeys.

Set clear expectations.

 Let your mentees know your availability. Set expectations for how often you can meet and how often you can respond to emails. Also, let them know what you expect them to work on or prepare before the next session.
For mentees:
Be proactive

. Your mentorship will only work if you do. Your mentor may be busy, so don't be afraid to make the first move when it comes to scheduling your meetings. Don't just send them your information; be proactive, propose a few times, be flexible and make the meeting happen.

Communicate

. Communication is a two-way street so don't wait for your mentor to reach out. The success of your mentorship will depend on your ability to communicate well to set up meetings and in letting your mentor know what you want to work on in your time with them. Advocate for yourself, always — your professional growth depends on it.

Send them your details

. Don't forget to send over your resume and a URL link to your LinkedIn profile before your first meeting. Your mentor can help personalize their advice to you once they have a better understanding of your professional background.

Ask questions

. Your mentor has a lifetime of experience to share, so let your curiosity lead and ask questions. You'll get the most out of your mentorship if you come to each session with an open mind, a notepad, and any topics you want to discuss.
Finding a Tech Mentorship
There are many ways students can find mentors in the tech industry. First, students should check to see if their school, bootcamp, professional organization, or academic program offers a mentoring program of any kind. If their school or place of work doesn't offer a mentorship program, they can seek out third-party organizations that pair tech professionals with mentees. Finally, students can look into their own network (or build one through local or online organizations) to find mentoring opportunities.
Whether you're an educator or tech professional, consider ways you can create mentorship opportunities for the next generation of industry leaders. Their voices, their work, and their talent matter. We can all do our part by lifting them up and using our knowledge and networks to prepare them for the future of work.
For more, see:
---
About Kenzie Academy: Kenzie Academy is a tech and coding school with headquarters in Indianapolis, Ind. Kenzie arms people with an education for the future of work, especially those who have been underserved by traditional higher education. We offer online & in-person certification courses in Software Engineering and UX Design. We believe in providing quality and affordable tech education so students can graduate job-ready.
About the Author: Alexa Goins is the Content Marketer at Kenzie Academy. Before she joined the field of higher education marketing, she worked as a journalist and taught English in the South of France. When she's not writing, you can find her reading non-fiction works, doing embodiment yoga, or planning her next trip to Paris. You can find more of her work at www.alexagoins.com.
Stay in-the-know with innovations in learning by signing up for the weekly Smart Update.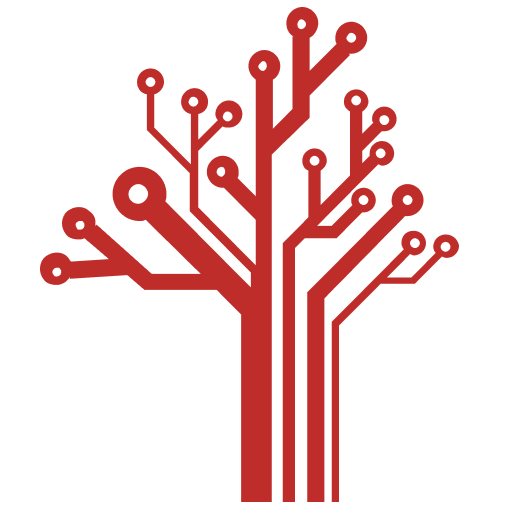 Getting Smart loves its varied and ranging staff of guest contributors. From edleaders, educators and students to business leaders, tech experts and researchers we are committed to finding diverse voices that highlight the cutting edge of learning.