Q&A: Alison Johnston Discusses InstaEDU & On-Demand Tutoring
"Interview | Alison Johnston Discusses InstaEDU & On-Demand Tutoring" by Victor Rivero was first seen on Edcetera.
We live in a world where you can buy plane tickets, a car, or even publish a novel instantly online. "Why shouldn't learning be this convenient?" asked Alison Johnston, CEO of InstaEDU, an online, instant tutoring company for high school and college students. With $1.1 million in seed round funding from former Facebooker Chamath Palihapitiya's The Social+Capital Partnership and several angels, Alison's company is off to a strong start. After previously running an in-home tutoring company out of Palo Alto, New York and Boston, it wasn't too long before Alison saw a gap in the market and an opportunity to help a lot more students. Along with her brother Dan Johnston and a friend Joey Shurtleff, she founded InstaEDU in the fall of 2011. For many students, the traditional model of one hour on Tuesday and Thursday afternoons from 3-4 pm doesn't actually match how students need their support, says Alison. "We'd frequently receive messages from students at 10 o'clock at night asking if there was anyone who could help them through a problem set or edit an essay," she recalls. She built InstaEDU to help every student access high-quality, one-on-one help whenever they needed it.
Tell us more about your start – when was it, how'd you meet Joey, what exactly does your company do?
I founded InstaEDU with my brother, Dan Johnston, and Joey Shurtleff. I met Joey while at Stanford. The company got its start in November of 2011, and launched into public beta in May 2012. InstaEDU is a website that connects students in need with subject experts from top colleges. Students and tutors can connect in one of two ways: 1. On-Demand Study Help: Students can search for a subject and in under a minute be connected to a tutor from a top school. 2. Scheduled Lessons: Students can choose a tutor they want to have a lesson with by browsing tutor profiles on the InstaEDU website. From there they can send a tutor a lesson request to go over a specific subject at a specific date/time. Individual academic attention can make an enormous difference for students, so we're excited to make it much more accessible.
As you know, there are certainly other companies out there doing similar stuff. How are you unique?
InstaEDU is the first company to offer on-demand tutoring in the way we do it – where it takes less than a minute to connect students with high quality academic experts. There are other companies that do video tutoring, but their tutors are often based in off-shore call centers. We also see ourselves competing against traditional private in-home tutors, which often cost more than three times as much as InstaEDU.
When exactly was it developed and how else is your company unique?
InstaEDU's first line of code was written in November of 2011. We launched in private alpha in February and in beta in May of 2012. InstaEDU is unique in that the company was born out of in-home tutoring business, Cardinal Scholars. After running Cardinal Scholars for about nine months, we had become very aware of the many ways that the tutoring market could be improved. We saw how well our students at Cardinal Scholars were doing and wanted to make the same one-on-one academic attention available to more students. Dan and I were running the in-home tutoring company. We saw the benefits of private in-home tutoring, as well as the many students who didn't have access to it — often for cost, location and/or scheduling reasons. We knew there was a better solution. Students can now use InstaEDU by going to www.instaedu.com and signing up. From there they can pick a free trial and set up their first lesson. We also offer parents an option where they can sign up on InstaEDU and then also set up lessons for their children.
Let's talk about costs and options. This is comparable to — yet much less expensive — than private tutoring?
Yes, rates for InstaEDU start at $22/hour and go up to $30/hour ($.50/min). Rates vary depending on if the student is looking for weekly tutoring or just occasional help.
Alright, got some good examples of whom this is for?
Here are a few ways we see people use InstaEDU. The first is a college student who is trying to finish a physics problem set at 11 p.m., but can't get the last problem. Because it's late, it's tough to find a friend online to help, so the student turns to InstaEDU. After talking to an InstaEDU tutor for 10 minutes, the student not only understands how to answer the last problem, but also further understands the more challenging concepts. We also see students in high school sign up for InstaEDU who know they're going to need weekly help in completing their calculus homework. With the Scheduled Lessons feature, students can plan out lessons in advance when they know they need help. Lastly, we see people who are taking online courses come to InstaEDU to ask questions and get clarification after watching lectures online. We think this is a really cool use case because it lets students replicate the university classroom experience from home. So, typical InstaEDU students are high school or college students. We also are seeing an influx of adult learners, who look for help on InstaEDU with MOOCs they are taking.
Could you tell us about the quality of your tutors? Is online tutoring really just as effective as in-person?
All the tutors on InstaEDU are either current students or recent graduates of top colleges like Stanford and Harvard. We pre-screen all applicants for prior teaching experience before hiring them. Yes! Studies show that online tutoring is just as effective as face-to-face tutoring, and especially since we let students everywhere connect with the best tutors, it can be even more effective.
On-demand tutoring sounds tricky. How does it work?
A student first searches for the topic they need help with. From there, our system will send chat messages to qualified experts who are currently online. The first tutor to respond will be matched with the student. The average student wait time here is just 50 seconds. At that point, the student and the tutor will meet up in the online lesson space, which has video and audio chat, a shared whiteboard, a text editor and document uploading. The student and tutor can work together for as short or as long as the student likes.
On to broader topics ‑ what are your thoughts on education in general these days?
It's an incredibly exciting time to be working in the education tech space. There's been a ton of interest in Massively Open Online Courses (MOOCs), which are doing amazing work in scaling content so that thousands of people can be reached at once. MOOCs do a tremendous job scaling content, but what they don't scale is the relationships. There's no way to go to office hours, talk to the person next to you in lecture or easily build a study group when you're taking an MOOC. We think InstaEDU can be instrumental in helping to scale personal academic relationships in a meaningful way. Dan (my co-founder and brother) and I were raised by teachers, so we've always been aware of the challenges faced in teaching. Even with the best teacher, not every student is going to learn the material at the same rate and in the same way. That's why it's so important that students be able to get personal academic attention – especially when class sizes grow.
Got any funny stories?
When we first were building the company, we were pretty scrappy — there were five of us in a single room. For whatever reason, when the fifth person would get online, the other four would lose their Internet connection. So we had to rotate with one person always heading out to get coffee or work at Starbucks. I'm happy to say we have an office that supports the Internet usage of all of our employees now.
---
Victor Rivero tells the story of 21st-century education transformation. He is the editor-in-chief of EdTech Digest, an online magazine about education transformed through technology. He has written white papers, articles and features for schools, nonprofits and companies in the education marketplace. Write to: [email protected]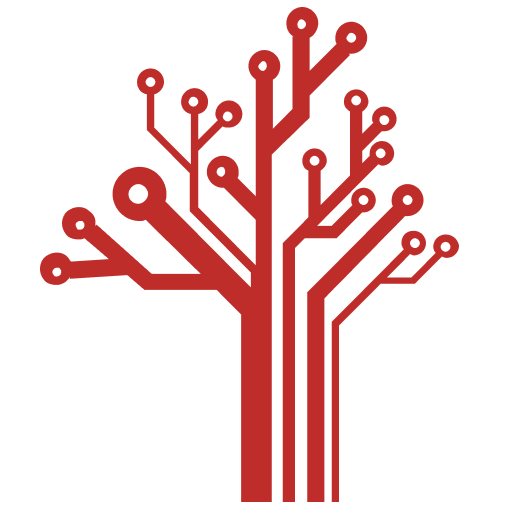 Getting Smart loves its varied and ranging staff of guest contributors. From edleaders, educators and students to business leaders, tech experts and researchers we are committed to finding diverse voices that highlight the cutting edge of learning.