A New Market For Volunteers: Teens Tutor Teens
By: Gabriela Nguena Jones, Erin Kim, Anne Wang, Meghna Raman, and Dana Agbede
In a common classroom, where the average number of students is 23, it can be difficult for individual students to keep up with the pace of the curriculum set by school districts. There are many factors that affect a student's ability to learn; from motivation to intellectual ability, these discrepancies can negatively affect students within these classrooms. Teachers must divide attention, and sometimes, unknowingly, do so unequally. The solution to this problem requires a personalized supplemental education provided by private tutoring. 
The market for private tutoring has become increasingly integrated into a student's academic experience. In countries such as the United States, the need for private tutoring is on the rise due to competitive college admissions. Private tutors have also been able to stay ahead of this game by providing personalized services to students online. The ability to hold tutoring sessions online results in a new method of tutoring that is more convenient than the traditional in-person tutoring sessions, especially in the face of a pandemic.
Nevertheless, the outbreak of COVID-19 forced many schools to switch to digital learning, which has proven to weaken the bond between classroom engagement and the student. The change in the learning environment highlighted a new section of private tutoring people should be looking towards implementing: teenage tutoring. Since the closing of schools, there have been stories of students providing tutoring services virtually during quarantine to aid their fellow students. This innovative new market for teens to provide tutoring services facilitates the ability to specialize learning. 
By having knowledge of current learning standards and how these standards are taught in the classroom, teens are able to better understand the challenges faced by students. School curriculum changes frequently along with the methods used to teach the curriculum, but with students as tutors, the tutors now have experience learning the information themselves. Not only do the students benefit, but the tutors do as well. The novel market for teenage tutoring makes use of spare time many youth take for granted. With fewer responsibilities than adults in the private sector, teens are able to turn their one responsibility, their education, into a profit. 
With high digital literacy and a knack for learning new platforms, teens are able to engage on many highly utilized virtual communication platforms such as Skype, Slack, Zoom and more. Through virtual sessions, expenses for in-person sessions such as transportation and physical materials are eliminated. This cost-effective market is viable for teens all around the world and has the potential to be a cutting edge approach to supplemental education.
Throughout this pandemic, there have been people coming together to help in any way they can; volunteers sew masks, essential workers take care of the sick, and food banks work to ensure those in need do not go hungry. Teens Tutor Teens, a non-profit organization, focused on providing educational support to middle and high school students, has also played their part in helping the community during the midst of hardship since 2018. They provide free tutoring services to students, relieving the economic stress that can often come when purchasing educational services for youth. 
Free tutoring provides students with low income an opportunity to maintain their academic strides without feeling the financial burden that comes along with most tutors. However, cost is not parallel to quality. Through technology, tutors are able to connect to students in need of educational support around the world. This makes meaningful learning just an internet connection away. 
Teens Tutor Teens was able to tap into the teen market and produce both a safe space and an ideal learning technique for those that need their services. 
Teens devoting their time to tutor other teens is an innovative way to ensure youth are making differences in their communities. It is easy to get caught up in summer vacation and sit restless at home without making productive use of time. However, Teens Tutor Teens allows for students to make use of their spare time through supplemental instruction. Not only do students benefit but the tutors themselves also gain leadership experience and other important skills. Tutoring requires professional communication skills, time management, and organizational skills. Tutors learn how to use these skills to produce a specialized learning experience for students. Eligible students should take advantage of programs like this to further their education and opportunities they never knew were possible. 
For more, see:
---
Erin Kim is a humanitarian, a dog lover, and the CEO of Teens Tutor Teens.
Gabriela Nguena Jones is a cook, an entrepreneur, and the CFO & Founder of Teens Tutor Teens.
Anne Wang is an avid sci-fi book fan, dedicated life-long learner, and the COO of Teens Tutor Teens.
Meghna Raman is a lover of all books, passionate volunteer for her surrounding community, and the Head of Teens Tutor Teens.
Dana Agbede is an activist, debater, and the Community Outreach + Marketing Head of Teens Tutor Teens.
Stay in-the-know with innovations in learning by signing up for the weekly Smart Update.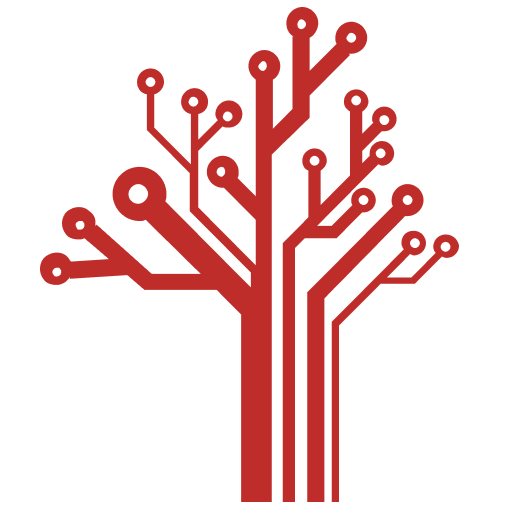 Getting Smart loves its varied and ranging staff of guest contributors. From edleaders, educators and students to business leaders, tech experts and researchers we are committed to finding diverse voices that highlight the cutting edge of learning.