Five Types of Students Who Benefit from Online Tutoring
By Brett Montrose
I joined an online tutoring startup while it was in its infancy. The platform was just leaving beta and our team was onboarding the first waves of tutors, constantly fine tuning the website, and genuinely looking forward to eventually seeing our infrastructure flooded with knowledge-thirsty students.
Thinking back to that phase in our company's growth is an incredible reflection. It's interesting because we knew we wanted to help students, but we didn't know what types of students were going to (a) be attracted to our online tutoring service and (b) benefit most from connecting with tutors in our classroom. We had no clue how much learning we ourselves were about to do.
Since then, we've been able to gather a lot of data about the students using our site analytics and through thousands of conversations with them. These experiences have allowed us to develop a much more thorough understanding of our user base. In turn, we've noticed that there are certain characteristics of the students visiting our site that we encounter far more often than others.
I've used these characteristics to identify the following five types of students I often see who benefit the most from online tutoring. These student descriptions could be helpful for parents, teachers, counselors, school administration and students themselves, who are considering online tutoring as an academic resource. If a student you know falls into any of the categories below, online tutoring could be a good way to help them boost their academic performance and confidence.
1. The Struggling High School Math Student
High school math is probably the subject that we most often see as a pain point for students. When these students get behind in class, it's tough to catch up without a lot of extra effort and one-on-one time with their teacher or a personal tutor. We find that once these students spend time learning with a licensed math teacher who teaches at the right pace and to the right learning style, students are able to grasp the same material as their peers who happened to find success learning solely in a traditional classroom model.
For the struggling high school math student, success in math could be a gateway to their desired college. On the other hand, failing to recognize and be proactive about the in-class struggle could prevent the student from doing what they've got their post-secondary hopes set on.
2. The ESL Student
Learning English as a second language is extremely challenging, so finding the right ESL instructor is absolutely crucial to a student's success.
A qualified and experienced ESL instructor has the ability to predict where a student will struggle based on their native language. For example, a student who is a native Japanese speaker will struggle with different English language concepts than a native Spanish speaker. Further, a good teacher will plan lessons for their students that are engaging and add an element of fun; well versed ESL instructors will often integrate pop culture that interests the students to teach key language concepts.
Using an online tutoring platform to connect with an ESL instructor allows the student to bridge distances, so that he or she can learn with one of these hard-to-find instructors from anywhere in the world.
3. The Last Minute "I Need Help!" Student
Whether they're in middle school, high school or college, we see a lot of this student. This is the student who realizes last minute that they need homework help. The scenario is typically something like this: It's too late for the student to ask the teacher or instructor for assistance, their parents or peers don't have the expertise they need and even an in-person tutor is out of the question.
Online tutoring is effective here because the student is able to connect with a tutor who could be located anywhere in the world while the student is on their computer or mobile device at home (or on campus, or on a sports road trip). Further, the student is able to ensure that they are learning with a professional tutor who's qualified and experienced in tutoring the specific subject and grade (or higher ed) level they need help with.
4. The Homeschool Student
Homeschool students often have specific and unique individual learning goals. They work closely with their instructor—often a parent—and sometimes with a handful of other specialized educators. Naturally, the composition of their education means that there could be an academic subject that they don't have a teacher or tutor for, so they often go online in search of a tutor who can support them in a very specific area of their studies. Online tutoring is a brilliant resource for homeschool students – a fantastic online tutor with the right set of credentials can fill gaps in a student's education without costing a fortune.
5. The Adult College Student
An "adult college student" is someone who hasn't been active in the world of academia for several years. Maybe they graduated high school 15 years ago and recently decided that pursuing further education was right for them. Perhaps they started a degree they've decided to go back and finish. Or maybe they could open up new career opportunities by pursuing college education.
There are a couple of reasons why online tutoring is such a good fit among these students. The classroom has changed a lot since they were last in school. Whereas everything used to be pen(cil) and paper, the college campus is now a digital place—assignments are completed and submitted entirely online. These students often need one-on-one support while working on connected devices. Online tutoring is able to help with digital and computer literacy while also helping the student with their assignments and test preparation.
Many adult college students have jobs, careers, or children to be concerned with. As a result, they often elect to attend online colleges or simply to take online courses from their local college. Whether their courses are self-paced or not, these students don't have an instructor to help them when they're stuck. Weekly sessions with a professional online tutor has proven to help students avoid getting stuck in these online courses, and also to help them get un-stuck.
Of course, it's important to note that each and every student is unique and encounters their own speed bumps, roadblocks and traffic jams on their educational journey, so these categories are meant to be broad boxes, not narrow student descriptions. However, learning one-on-one with a brilliant instructor is one of the best learning experiences a student of any discipline or level will benefit from.
For more, see:
Brett Montrose is a marketing specialist at Skooli Online Tutoring. Follow him on Twitter: @brett_nineone
---
Stay in-the-know with all things EdTech and innovations in learning by signing up to receive the weekly Smart Update.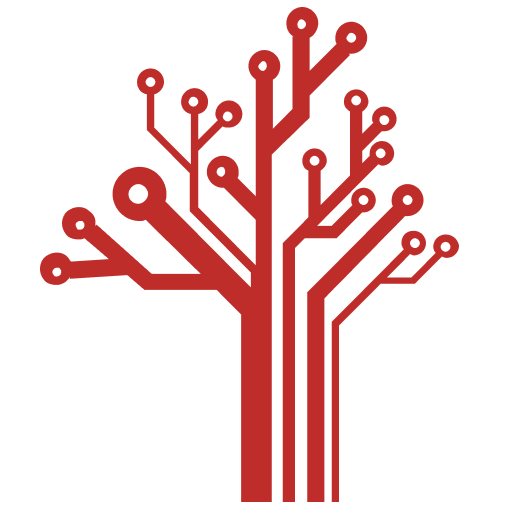 Getting Smart loves its varied and ranging staff of guest contributors. From edleaders, educators and students to business leaders, tech experts and researchers we are committed to finding diverse voices that highlight the cutting edge of learning.