Q&A: Video Tutoring Improves Textbook Learning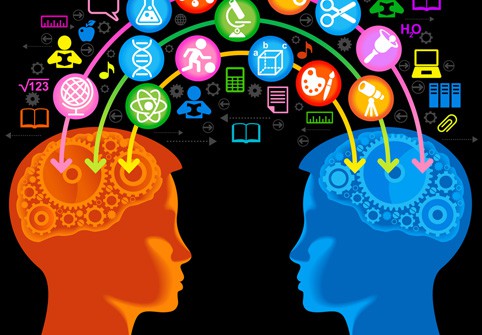 Textbook Tactics matches 10-15 minute videos and assessment questions to high school and college course textbooks. Tutors can harness the platform to deliver select playlists for students, meeting their learning needs anytime, anywhere. Shawn Cox, the founder of the video-tutoring platform Textbook Tactics, joins us today to discuss how parents and students can leverage technology to receive faster, cheaper and more effective tutoring instruction.
Q: What sparked the idea for Textbook Tactics?
I have tutored high school and college students in math and science for about the last seven years. About two years ago I was helping a student prepare for his math final and realized that he was struggling with the same problems that I had seen previous students struggle with in the past. It was then that I realized that to some extent I was simply repeating myself to a different generation each year and if I tutored 30 students a year for the next 30 years of my life I would only end up helping 900 students in my lifetime. Each month my videos on Youtube average more than 300 hours of time viewed which means I'm teaching twice as many kids as I could have before when I was tutoring 40 hours a week.
Q: Why did you choose to offer the program for free?
We are offering Textbook Tactics for free for a few reasons. The first is that we would like to be adopted by as many schools as possible. Most schools right now can't afford to purchase access to a site like this. The second is that many families are strapped for cash now as well and looking for inexpensive or free tutoring resources. Most importantly, we wanted to help kids. And feedback from our three-dozen pilot students told us that making it free and quick to sign up was the best way to go.
Q: You mentioned that the level of social interaction has decreased in the online platform. How has tutoring online improved the focus of students?
The discoveries that I made in online tutoring were a little bittersweet. As a tutor I come to see my students as my kid siblings and I get to develop a relationship with them, which means a lot to me. However, because of that relationship, students often want to talk about what's going on in their lives during tutoring sessions and I have to work hard to keep them on task. As it turns out, online tutoring cuts out most of the social interaction. Kids sit down with their textbook and computer in front of them and headphones in and they want to just jump right into the lesson. There are fewer distractions, which has been a tremendous help to improve their focus.
Q: Some students have chosen to meet online rather than in person. Why do you think this?
There are a lot of advantages to online tutoring. It's convenient for students and parents to be able to sign on at home or on the go. It also gives parents the ability to watch the session over their child's shoulder without it being awkward. After the session I have the ability to send a multi-layered image to the student so that they have a copy of all the work that we did during the session. Meeting online also cuts out time spent driving, which is convenient for both parties and allows tutors to charge less for the session and still make the same amount. One aspect of working online that I particularly enjoy is how easy and fast it is to make graphics or bring in virtual resources like calculators or three-dimensional models.
Q: How is tutoring also a mentorship, giving students life skills for their futures? How does Textbook Tactics address these choices?
It's said that knowledge is power and I believe that is true. I can't begin to imagine what my life would be like if I could do high school and college over knowing what I know now. You might be amazed at the conversations that students will have with their tutors. They open up to you and ask the questions that matter to them about their future. My family and I knew so little about college when I was in high school that I was signed up for the spring semester instead of the fall semester. It was a disaster. On Textbook Tactics I've created videos to walk students through the college admissions process step-by-step. I've also traveled the country interviewing graduate students about their college major. As a tutor you field a ton of questions about the different majors in college and I wanted people who were extremely qualified to answer those questions for kids that came to my site.
Q: What are some of the greatest mistakes you see when students are studying for the ACT and SAT?
The greatest mistake I see students make before taking the SAT and ACT is to treat them as a regular exam. In order to be fair for all students, standardized exams must ask questions in a format unlike what students are used to seeing. This ensures that well funded schools don't have an advantage over poorly funded schools. The makers of these exams go to great lengths testing out new questions on students each year to ensure this. What this means for students is that they need to put in a significant amount of time studying how to approach these problems. It may seem like a lot but I recommend kids spend 100 hours studying for this exam and take at least four practice tests.
The second greatest mistake I see students make is to not work on their reading skills. I can't teach you to read more quickly and accurately as easily as I can teach you a new math concept. It's a skill that takes years to build and students need to consider that from day one in high school.
Lastly, take a practice exam each Saturday for a few weekends leading up to the exam. Sit down on Saturday at the exact time your exam begins in a quiet room and take the exam under the same time constraints. Kids are not used to sitting down for a three-hour exam and if they don't train for it they won't be able to focus like they need to. They need to approach it like a marathon, you've got to train your body and your mind to last that long and that takes practice.
Q: How does Textbook Tactics alleviate these issues?
As far as preparing for theses exams we provide students with an equivalent to 100 hours of preparation. The coaching videos that go along with our practice material is designed to support kids in creating and following a schedule to achieve this. We include dozens of hours of instructional video teaching kids how to solve the math problems and strategies to approach the reading and science reasoning sections.
Throughout all of my college advising videos to students I always leave my freshman and sophomores this advice; read! It doesn't matter if you like science fiction, teen fiction, true crime or what have you, just pick up a book and read. As you begin to study for the SAT and ACT start checking out The Economist online or the WSJ. These will give you practice in reading the typical dry material that you come across during these exams.
Our video guidance encourages students to create study plans and to block off time on the Saturdays leading up to their exam to sit down and take our provided full-length practice tests. It's the best way to work out the pre-game jitters.
Q: Where do you see Textbook Tactics going in the future?
At the moment we're receiving 1,500 views a month on Youtube and growing. That's with less than 8 percent of our videos posted and virtually none of our college advice posted. As more and more students and schools sign on with us I'd like to see many more times that number of views on our site each month. We are still in beta testing and trying to keep a low profile. The concept of a site that provides the support that families get from tutors is still pretty novel and we're working with our beta testers to fully explore what they want before we try to go mainstream. I'd like to see tens of thousands of tutors sign up with Textbook Tactics over the next few years. We also plan to have comprehensive SAT, ACT and personal college advising packages available for students before the end of the year.
The Getting Smart Staff believes in learning out loud and always being an advocate for things that we are excited about. As a result, we write a lot. Do you have a story we should cover? Email
[email protected]