Q&A: College Guidance Counseling, For Free!
By: Jaclyn Norton
College Mapper, an online college counseling service, recently launched to provide support for students and parents in the college application process. CEO Susanna Cerasuolo sets out to increase access to higher education for all people through this free service. See below for Cerasuolo's thoughts on the current-day process of college admissions, and ever changing nature of higher education.
JN: What are the main factors you look at when matching a student with a college?
SC: There are so many factors that go into choosing colleges for each student. I like to look at that student's learning style and needs, their previous grades and courses, their financial situation, their achievements, and their goals for college and after. I think it's important that kids be at a college where they can be happy both academically and socially. When the college is the right fit, the student has the highest chance of success.
JN: What kinds information are parents and students lacking in the current college admissions process?
SC: I think most families don't know the basic structure and timeline of the process, which is what I have designed on my website www.CollegeMapper.com.  Many families begin to think about college during the Fall of the student's Senior year, but there are so many things that students can and should be doing long before that–as early as freshman year.  College applications themselves take a long time to complete, so starting the essays in the summer before Senior year is the very best idea.
JN: What issues are not getting the attention they deserve when transitioning from high school to college?
SC: Students need to understand that homesickness is a normal occurrence and that it is absolutely critical to get involved on campus as soon as you get there. I recommend to all of my students that they join at least two activities at college–and I tell them the gym does not count as one. You need to be actively recreating the network you have had for your whole life, that network of people who know your name. This is a great life skill, to learn to build this network, because you will likely have to do it many times again. Establishing connections and friends and a sense of belonging right away at college allows you to do your best academically. Get involved on campus! (However, don't get over involved and hurt your GPA.  No one will hire you because you were in 10 clubs. People will hire you because you learned well in your program.)
JN: What are the potential impacts free college guidance counseling may have on higher education?
SC: Making expert guidance counseling available to all kids will level the playing field in many ways, by resulting in more qualified applicants submitting stronger applications. It will also help the college completion rate because kids will choose better colleges for themselves in the the first place, instead of simply choosing a school they have heard of before, or the same school where a friend went. I hope that by providing students and parents with quality information, we can also decrease the amount of anxiety kids suffer from this process. Approximately 75% of students end up going to their first choice school, and most kids are accepted to most of the colleges they apply to, when the college list is done properly. A lot of the anxiety students and parents experience comes from not knowing what they should be doing and what they can expect to happen. I am trying to alleviate that with the free website I created.
JN: Why is college guidance counseling more important to parents and students now than in the past?
SC: I'm not sure that it wasn't as important before, but it certainly wasn't as difficult to get accepted in years past. As more and more students apply, and colleges aren't getting any bigger, naturally it becomes more competitive for students to be accepted. Parents do not always realize this, especially if they are not current in their information on admissions; students, hearing from their peers at school, usually have a much more realistic grasp on the current state of admissions trends. Parents often suggest famous named schools that are way beyond a student's GPA and test score range, simply because the parents don't realize the reality of who gets into those schools today, and suggestions like this often have a negative affect on the students.  I have seen several cases in my career (but thankfully not many) where a very top heavy college list caused very poor results for students who had little guidance. College guidance counseling avoids unrealistic expectations and shocking results like this, by guiding students and parents to make wise choices about where they apply, and then guiding them to submit the best application possible.
JN: How might guidance counseling improve access to higher education for all people?
SC: Many students don't know that they can go to college. I am here to tell them that they can. Some students don't know that this is a realistic goal, not some unattainable Hollywood dream that happens to other kids. For these students, it's a matter of reaching them and inspiring them and helping them set clear, achievable goals. I am the first person from my family to go to college, so I know that it can be a very scary and foreign world. I was lucky to end up at college, and now I am trying to help all kids who need that someone to inspire them to get there, too.
JN: How can proper guidance counseling continue to benefit graduates once they have selected a college, upon entering the university?
SC: By setting realistic expectations for a college experience and by telling kids clearly how to succeed once they get there, we can help kids succeed at college.  We can't just get them there and hope for the best; this works with some kids, but others need prepping. We–teachers, mentors, counselors and parents–need to prepare them for the transition, support them through it, and encourage them to finish. We also need to clearly show them what the benefits of finishing are.  People can't easily imagine what they've never seen modeled, so having mentors and role models–real people in your life who believe in you and who are there for you–is really important.
JN: What kind of effects have you seen the recent changes in higher education (such as tuition increases) have on parents and students while selecting a college?
SC: With tuition increases, more and more people are looking at their state universities, so public universities are becoming more selective. And to survive the economic shifts, state universities are looking more at out of state students, which lowers the amount of in state students who can be accepted and increases the competition again. But colleges have to do this to some extent to be able to survive, to be able to pay the bills, when state and government funding is cut. It's very tricky, from all sides. State universities are supposed to serve the state's students, but they also need to be doing cutting edge research and garnering accolades and raising themselves in "rankings". University administrators have many, many people to try to please. It is a very tough job. So with tuition increases in both public and private colleges, many more students are looking at in-state public schools, and those schools become tougher to get into.  Parents say to me all the time, "Wow, if that's what it takes to get into my alma mater now, I never would have made it." This increased competition causes a trickle-down effect of increased enrollment at less competitive institutions, because of the economy and because greater numbers of students are applying to college. In our grandparents' generation, few people went to college; in our parents' generation, more people started to go, but it still wasn't everyone; in our generation, it became common to go; and for today's teens, a college education is becoming what a high school diploma used to be. We'll see many more interesting changes in higher education in the next 50 years. Change is the only constant.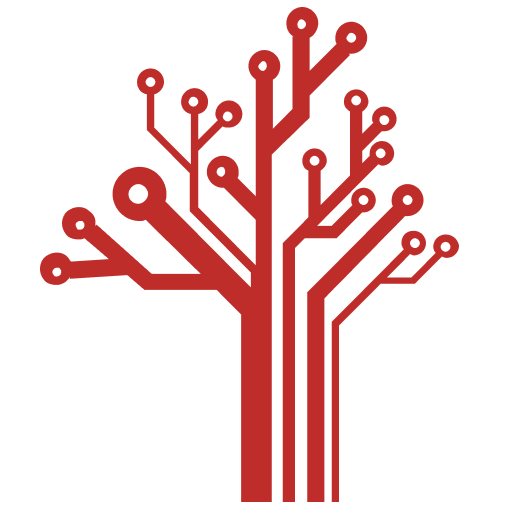 Getting Smart loves its varied and ranging staff of guest contributors. From edleaders, educators and students to business leaders, tech experts and researchers we are committed to finding diverse voices that highlight the cutting edge of learning.