High Schoolers Game Their Way To College Math Readiness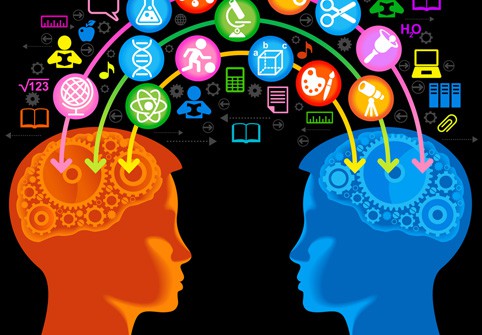 It's expected that a significant percentage of college-bound students will fail their first college math course. That dramatically reduces the percentage of students who earn a college degree particularly in science, technology, engineering and math (STEM).
Alleyoop, a college readiness network for teens, identified this growing gap in math learning through rounds of service testing in online tutoring and gaming. "Students were voting with their clicks around what areas they wanted the most help," says Patrick Supanc, President of Alleyoop. "This happened to be mostly math."
In February 2012, Alleyoop launched it first public beta to help B- and C-grade middle school and high school students bridge the learning gap to success in entry-level college math courses. Today, Alleyoop assists more than 30,00 views to the site daily from parents and students looking to supplement their classroom instruction.
In Asia, we see a robust consumer education market where families place a great deal of value, funding and effort on forging academic and career paths. Culturally, we haven't yet developed as strong of a consumer market for education and learning in the United States, says Supanc. Yet, this is changing – slowly.
"We're convinced that we're entering a world where students and families are going to have to have more agency over their academic path," says Supanc, "and where service providers are going to have to recommend goals with efficient and effective ways to achieve these goals."
"Most parents are priced out of consumer education tools and high-end tutoring," says Supanc. "We can leverage technology to bring high-grade learning to a broader range of consumers."
The best way to engage teens is to address their needs and draw them into a broader conversation, says Supanc. When students are preparing for their next algebra test or looking for the next math course to take, it's a good time to talk about preparation in the long haul for college readiness.
"Oftentimes, students discover that they need to go further back in their math review," says Supanc. "We have to continue to find ways to keep them engaged in remedial activities."
The team chose to travel down the avenue of games because of games' ability to draw students in and engage them on challenging subject areas. Alleyoop's recommendation engine has the ability to tweak challenges, outcomes and levels based on user data under the hood of the platform. This makes it increasingly possible to align games to Common Core State Standards and personalized learning.
"We're really trying to emphasize personalized learning," says Supanc. The platform can adjust suggested learning material, levels and content based on a student's performance in the game.
Pearson is incubating Alleyoop. As a digital product strategy executive at Pearson, Supanc reviewed a number of potential acquisitions in the consumer category before proposing the internal startup. Alleyoop leverages Pearson content as well as working with a variety of content partners, ranging from start-ups to Pearson competitors.
"We want to provide an environment to reteach deficiencies and push the areas where students excel," says Supanc. "It's important for parents and students to consider ways to take direct control over their learning success, and ultimately their college success."
Alleyoop will soon be expanding into subjects beyond math to provide a comprehensive college readiness toolset for teens.
The Getting Smart Staff believes in learning out loud and always being an advocate for things that we are excited about. As a result, we write a lot. Do you have a story we should cover? Email
[email protected]