Getting Smart Podcast | Summit Olympus is Placing Learning in Students' Hands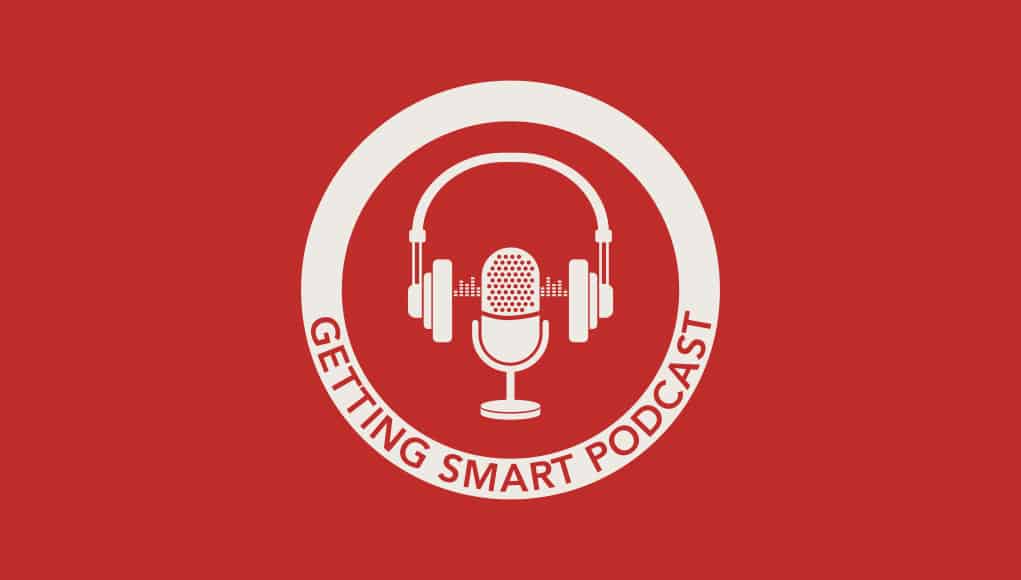 Summit Public Schools Olympus has arrived. In their second year of operation, the Summit Public Schools Tacoma campus, Olympus, is in full swing. The Getting Smart team caught up with school leadership and toured the innovative site, which offers personalized learning and project-based learning opportunities for all students to help them succeed in college, career and life. Learn more in this podcast:

Podcast Highlights
As we entered the renovated and redesigned pickle factory in Tacoma, Washington's "Dome District," we were greeted by a warm, "student owned" lobby, with hand-painted murals and a bulletin board titled "Phoenix Family." Their Phoenix mascot, very appropriately selected by the inaugural class, showcases a collection of individual pictures of every member of Summit Olympus.
While on the surface this would seem like a simple token of student ownership, it affirms their philosophy and mission of "always rising, always together," which is proudly displayed with every turn of the building. With noted highlights of aesthetic character and the practicality of flexible walls (internal garage doors in each learning space), Olympus exudes robust collaborative spaces that fuel the potential for a variety of creative uses. Window filled spaces highlight the hustle of Tacoma and invite its presence on the diverse, highly engaged student body. While impressive, each of the physical traits took a backseat to the noted ownership and personalization for each Olympus learner.
As our walk concluded, we took a deeper dive into the "magic" that is Summit Public Schools. Led by two Summit Olympus leaders and a staff armed with the growth mindset required for continued implementation, there was an ever-present belief of mission in regards to meeting each and every student where they arrive, to support the exploration and more importantly execute a personalized plan around where they would like to go.
Director Greg Ponikvar and Assistant Director Alex Horowitz continued to outline specifics of the program to include a rich staff coaching model that boasts up to 40 days of annual professional development, anchored by weekly reflective collaboration that mirrors the approach delivered to each learner in Summit's student advisory program.
With evident energy in their tone, they discussed all facets of their program, and it was quickly concluded that the absolute power of personalized learning is woven into every aspect of this site. Highlights of the learner experience include:
Personalized Learning Plan
Reflective advising to establish academic and social emotional learning goals
Collaborative learning opportunities
Expeditions: Explorations of passions through community-based learning
Project-Based Learning
Here is a snapshot of what a week at Summit schools looks like:
With evident optimism in their leadership's demeanor, Summit Olympus has only just begun their positive impact on the Tacoma community. Olympus has its eye on student and staff expansion for the Fall of 2017, where they will welcome their third class of 9th-grade students.
If you are interested in additional details, they provide extensive opportunities to attend an open house or tour their innovative site.
For more see:
---
Stay in-the-know with all things EdTech and innovations in learning by signing up to receive the weekly Smart Update.
The Getting Smart Staff believes in learning out loud and always being an advocate for things that we are excited about. As a result, we write a lot. Do you have a story we should cover? Email
[email protected]