Getting Smart Podcast | McGraw's Stephen Laster on the Path Forward for EdTech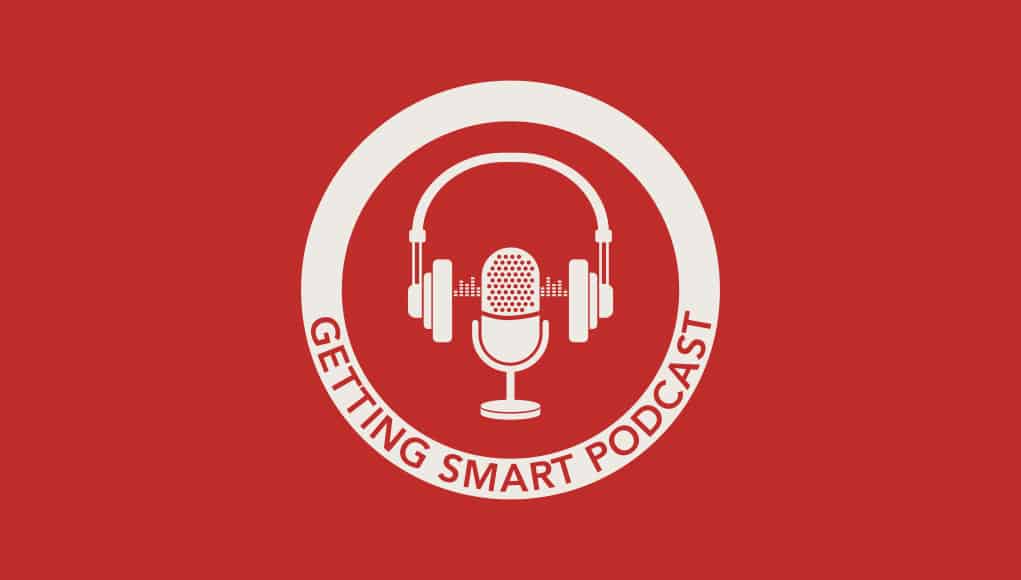 We're living through a Platform Revolution—we live, learn, work and shop on platforms. Most of the biggest American companies are platforms.
Platforms increasingly utilize artificial intelligence to make decisions, provide customer services and recommend actions. Life with smart machines will shape the lives and livelihoods of young people.
The rise of the platform economy and lifestyle is the most visible component of the rising tide of exponential technology has created a dozen inevitabilities:                                
What Tech Does

What Tech Allows Me to Do

Improve

 seamlessly and continuously (no more monolithic versions

Learn

and grow between face to face interactions

Easy

thin

 

services (like Slack) are fast, extensible, interoperable, and make us more productive

Freedom

 to learn, work, and be anywhere; all of my  information is fluid and linked across all of my screens

Filter

the flow of information and allocating attention to the exponentially expanding universe

Create

compelling images, stories, campaigns, tools, environments and experiences

Track

everything (and that's growing exponentially) and share it in simple useful visuals

Mix

and match playlists and new constructions

Know

 my preferences, locations, competencies and interests

Connect

 on interests, events and campaigns; to build collective solutions

Recommend

and remind with increasing accuracy and usefulness

Share

 public products with broad audiences
EdTech Path Forward
Given the "platform revolution" in tech, we asked Stephen Laster, Chief Digital Officer at McGraw-Hill Education, for his take on the path forward for EdTech.
"The interconnected world, more than ever, helps us do great things in our personal and professional life—and we're starting to apply these tools to education," said Laster.
Laster notes an important study led by Malcolm Brown, Director of the EDUCAUSE Learning Initiative, which points to three important trends: personalization, hybrid learning models and ever-increasing amounts of data.
"Personalized learning is a powerful paradigm for today's classroom," said Laster. He's optimistic about "learning objects," smaller chunks of curated content strung together in "learning experiences tailored to the student."
He's bullish on improving ability to harvest data and provide it to students and educators as useful information. New tools won't take over the role of teaching, said Laster, but it will help curate experiences and help develop confident students.
"In K-12, teachers have an average of six minutes per child," said Laster. He thinks EdTech can help teacher improve assignments, groupings and extend learning—all resulting in more tailored time on task for students.
The good news is that most students are getting more feedback than ever. The bad news is that it's hard to combine all that formative information in useful ways. "We're close to being able to do that," said Laster. He thinks standards can be developed that—like dial tone for early phone systems or communication protocols that allowed different email systems to communicate—will allow apps to talk to each other. He appreciates the interoperability work of nonprofit IMS Global.
Almost three years ago, McGraw acquired Engrade, a leading gradebook. Laster appreciated its efforts to take and support information from many players. Engrade is key to McGraw's platform strategy which Laster describes as "open, comparable, modular."
McGraw is a leader in adaptive learning. They purchased ALEKS, a leader in adaptive secondary and postsecondary math, in 2013. A year later, McGraw purchased Area 9, a more general adaptive platform. Lesson from both have been generalized to other areas to "avoid gutters of boredom and being completely overwhelmed."
Laster sees the movement toward competency and credentialing as "powerful, positive, and dynamic. In the work world, he thinks badging and credentialing will benefit nontraditional pathways. For learners, it will create more varied opportunities.
Laster is confident of the contribution EdTech can make, "Well done EdTech aids learning design, chunking and curation, and integration. But he recognizes that "learning and teaching are ultimately social." EdTech informs and extends the work of great teachers.
For more, see:
---
Stay in-the-know with all things EdTech and innovations in learning by signing up to receive the weekly Smart Update. This post includes mentions of a Getting Smart partner. For a full list of partners, affiliate organizations and all other disclosures, please see our Partner page.
Tom Vander Ark is the CEO of Getting Smart. He has written or co-authored more than 50 books and papers including Getting Smart, Smart Cities, Smart Parents, Better Together, The Power of Place and Difference Making. He served as a public school superintendent and the first Executive Director of Education for the Bill & Melinda Gates Foundation.