Getting Smart Podcast | Acton Academy: Building a Student-Centered School…And Global Network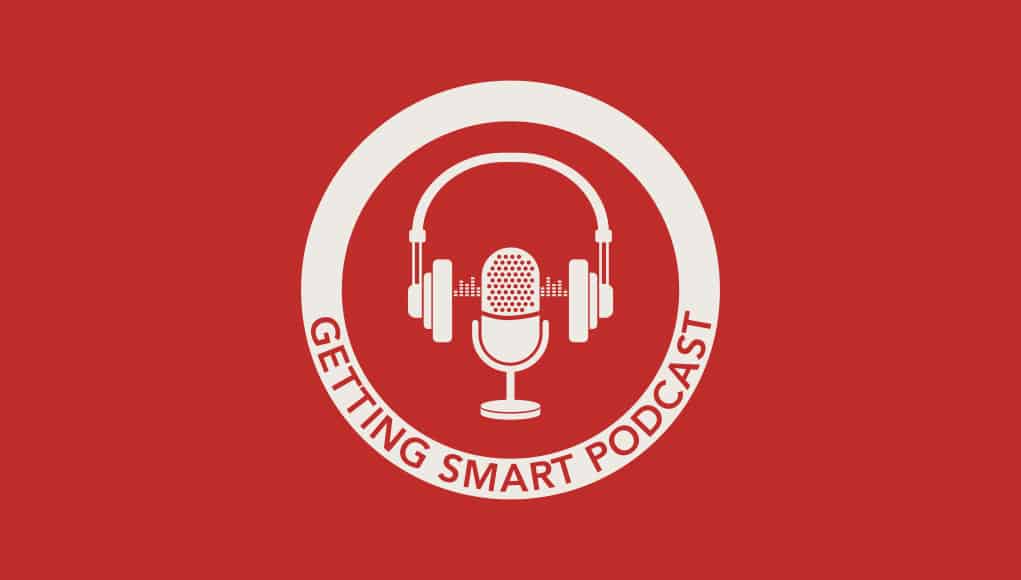 Acton Academy is an audacious small private K-12 school in Austin, one that claims, "Each person who enters our doors will find a calling that will change the world." Our team recently had the opportunity to visit this unique school and chat with co-founder Jeff Sandefer more about how students are finding their world-changing callings for the Getting Smart podcast.
Podcast Highlights
With no adult supervision, 35 middle school students were hard at work researching, designing and preparing to execute a smart city including a functioning utilities grid. In a few weeks, they will piece together their scale models and see if the combined electric grid works. In addition to electrical engineering, the middle schoolers are exploring a deep question, "Why do some civilizations rise and others fall?"
The core promise at Acton is that each student will "Begin a Hero's Journey." Through real-life challenges, "Our young people at Acton are learning that courage, grit, and perseverance matter far more than regurgitating facts," said Jeff Sandefer.
In addition to curiosity and character, Acton students learn to cherish the arts, the wonders of the physical world and the mystery of life; they learn to treasure economic, political and religious freedom. The student-centered model is gaining notoriety and replication in other cities and countries.
The middle school question of how civilizations evolve gave rise to series of seminar dialogs on the nature of truth:
Entrepreneurship: are opportunities discovered or created?
Data visualizations: are patterns discovered or created?
The McCarthy Trial: are enemies discovered or created?
Classical physics: are everyday universal forces discovered or created?
Quantum physics: are unseen universal forces discovered or created?
Programming and robots: are useful algorithms discovered or created?
Creativity and art: are imagination and beauty discovered or created?
Students pay for project supplies with bucks they earn for productive time on task (below left). Badges show the quality of work. Students also receive weekly 360 feedback on their leadership.
A wall display of great books celebrated some of the deep or life changing books that the middle schoolers have read this year (they each read at least four such books each year). Students publish at least six genre pieces each year.
Each middle school student coaches three or four elementary students on goal setting. The elementary school is on the first floor (below) and middle school is on the second floor. The Launch Pad (or high school, pictured above) is across a small grass strip.
Blended learning experts would call the afternoon elementary session a flex model. Students move at their own pace through computer programs including Lexia and Khan Academy driven by their weekly learning goals.
The 15 Launchpad students are frequently off campus engaged in work-based learning or dual enrollment courses. Each Launchpad student supports the goal setting and progress of several middle school students.
"Our high school student are really good writers even though we don't teach writing," said Jeff Sandefer. He chalks up the success to lots of writing and quality feedback–mostly from peers.
"We don't teach math," added Sandefer, "but our students are making great progress." He recounted a first-year Launchpad students flying through calculus.
"Video is a game changer for learning," said Sandefer. Acton students, particularly Launchpad, use video to learn.
Building a Global Network
By September there will be more than 50 Acton locations with a half a dozen internationally including South and Central America and Malaysia. The Sandefers have received over 2,500 applications.
Replication is a lightweight franchising approach where "owners" pay a small fee to join the network and use the Acton brand. Owners must have students in the school. They agree to a common set of practices and they all install Nest cameras that create a network-wide view of what's happen in Acton schools.
About 50 people attended a recent owners conference in Austin. Owners freely share best practices. Jeff said he picks up about three ideas a week from colleagues across the network.
Visit an Acton site. You might just find that children are far more powerful than you ever imagined.
For more see
---
Stay in-the-know with all things EdTech and innovations in learning by signing up to receive the weekly Smart Update.
Tom Vander Ark is the CEO of Getting Smart. He has written or co-authored more than 50 books and papers including Getting Smart, Smart Cities, Smart Parents, Better Together, The Power of Place and Difference Making. He served as a public school superintendent and the first Executive Director of Education for the Bill & Melinda Gates Foundation.